Free Webcast Service in 2019
The popularity of free webcasting service is increasing gradually in 2018 because you can use it as a tool to live stream anything from a product press conference to a daily virtual event without spending a penny. You can use webcast streaming services to promote your company by ensuring its recognition for a large number of users. You can also use these free webcast tools so that your targeted audience can listen to through a web compatible device. The following free webcast service platforms may attract you.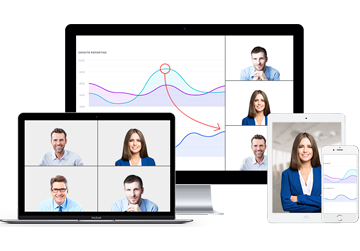 ezTalks - Best Free Webcast Service
Free for up to 100 Participants
Fluent Group Video/Audio/IM Chat
Screen Sharing and Whiteboard
Webinar Cloud Recording
Webinar Custom Branding
Sign Up Free Now
Top 4 Free Webcast Services in 2018
1.ezTalks Webinar
ezTalks Webinar is introduced to improve the reach and engagement of the targeted audience. It allows you to easily develop the relationship with your audience. You can interact with the participants by using its built-in free webcast tools. It offers free webcast service for 100 minutes to know the effectiveness of its interactive features like online whiteboard, screen sharing, cloud recording and polling etc. Thanks to its recording feature, it also supports on-demand webcast for your different needs. It also helps in engaging your audience to your online presentation through its 'customized invitation' feature and leaving a good impression on them through its Thank-you page.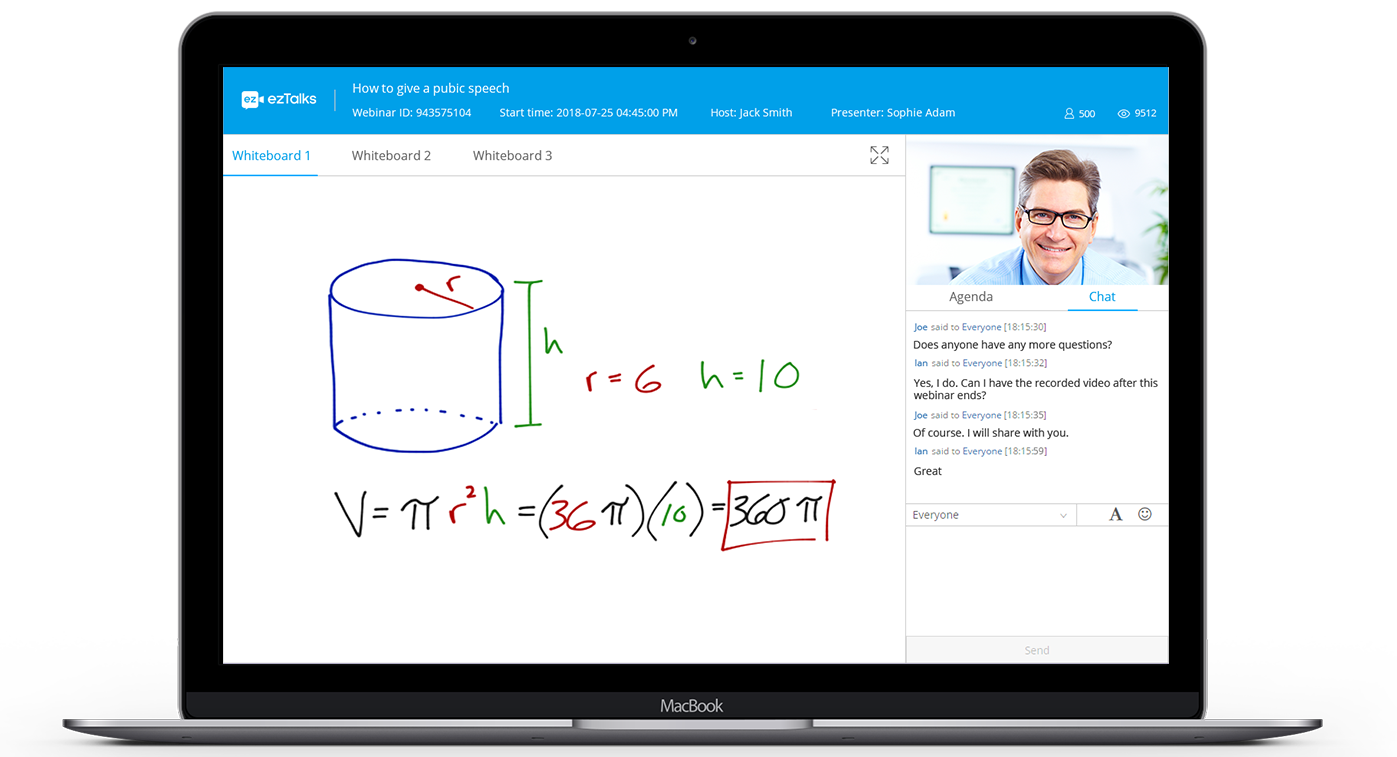 In fact, ezTalks Technology is a company that is known for the unbelievable video and audio quality it provides to its clients, which aims to render brilliant user experience. Today, ezTalks Webinar is one of the best free webcast services, as it not only has made it easy for the businesses to communicate with their customers and colleagues by using this software can be operated without involving a technical expert, but also can be used on daily basis. You can use it for marketing events, online classes, negotiating sales and providing training from a remote location and so on due to a number of its great features. In order to ensure the orderly webcast, you can keep control of the chat while still receiving audience participation and make full use of its mute feature.
Are you tired from dealing with the complex statistical work? Maybe ezTalks Webinar can help you a lot, since you can benefit from its report and feedback functions to better know your webcast performance conveniently.
2.GetResponse Webinar
It is one of the most popular webcast services in 2018. You can use this webcast service for email marketing due to the remarkable features of this webinar including integration with YouTube and security of the users. Its YouTube integration can help you in keeping your audience engaged. GetResponse Webinar allows you to control the accessibility of the viewers to your streamed material and allows you to make live presentations as well as live chat with your audience to keep them focusing on your presentation.
3.ClickWebinar
This webcast software is gaining popularity due to its simple interface and basic features of free presentation and chat. Another important reason for its increasing popularity is its capability to translate live chats. It can translate the live chat in any language of this world. Thus by using its webcast streaming services you can communicate with anyone in the world without any communication problem and reach an extensive range of audience.
4.GoToWebinar
To a large extent, GoToWebinar serves for the business field. This webcasting service allows the owners of online businesses to understand and fulfill the needs of their customers by using wide variety of features of this webcasting service. It also enables organizations and businesses to access their targeted audiences without meeting them personally. They can use free webcast hosting service to reach their audiences through other online platforms as well as video and audio conferencing. You can share promotional videos, demos, etc. during your broadcast and its polls and survey features are great to keep your webcast attendees involved and interested in what you have to say. However, its user interface was relatively dated and clunky.
Tips for Choosing a Free Webcast Service
Goal Setting: Every user of live webcast has a different goal in mind. Some want to make money or do marketing, while others want as many eyeballs on their content as possible. Whatever your goal is, make sure it's clearly defined. This will go a long way in helping you identify your needs. If your company is in business to do business, take a look at your online collaborations in the past, and see what features are truly needed within your organization.
Technology: The webcast service you choose should be using the latest technology as you may miss a lot of communication facilities available these days by using service with older technology. Conspicuously, the service provider should know how to use the latest technology to improve user experience. You can check its credentials to ensure in this regard.
Setup & Presentation: The webcast service provider you choose should be experienced and reliable so that it can provide a setup to streamline the presentation of live webcast without any problem.
Technical Support: The service provider should be able to provide technical support to its clients whenever some issue develops while streaming a webcast as it can be hard to remove these issues if not handled in time. It will be better if the service provider can be well versed with the integrated solutions provided in its webcast service to resolve the technical issues effectively and instantly as they can help to resolve various problems automatically.
Conclusion
Thus, free webcasting services can help in growing businesses and driving daily interaction in 2018 by exposing them to a wide range of audiences globally and achieve this goal. Choosing a free webcasting platform can be not a difficult and demanding process since after service comparison, ezTalks Webinar can be the best choice for your needs.