5 Best Instant Meeting Apps
An instant meeting is unplanned for. It is abrupt or say impromptu. There are several reasons for holding such a meeting,like during a crisis. Today,people do not have to meet physically to hold instant meetings. There are apps to help with that. These apps are designed to simulate the usual face-to-face interactions. That is why they are gaining more popularity over time. They enable users to host meetings immediately,at any time,without scheduling them. Among the many instant meeting apps,here are the best 5: ezTalks Meetings,Miitya,Instant Meeting,Mymeeting and GoToMeeting.
1. ezTalks Meetings
This outstanding instant meeting app connects users remotely from any part of the world. ezTalks Meetings comes in two versions. The standard one is free and host up to 100 participants. Premium and Pro versions hold up to 500 participants at a fee. Now,ezTalks Meetings usually allows users to schedule meetings online before hosting,but it can also be used for instant meetings. All you need to do is send out invitations immediately. Participants will receive email notifications with the details of the meeting. From here,you can start the instant meeting and others join.The host of the meeting starts the session. Participants join. Then,the host can easily share screen and online whiteboard,exchange ideas and make online presentations. The host always has the control over the meeting as he or she can mute participants,consult a few people in the room,make declarations and end the meeting.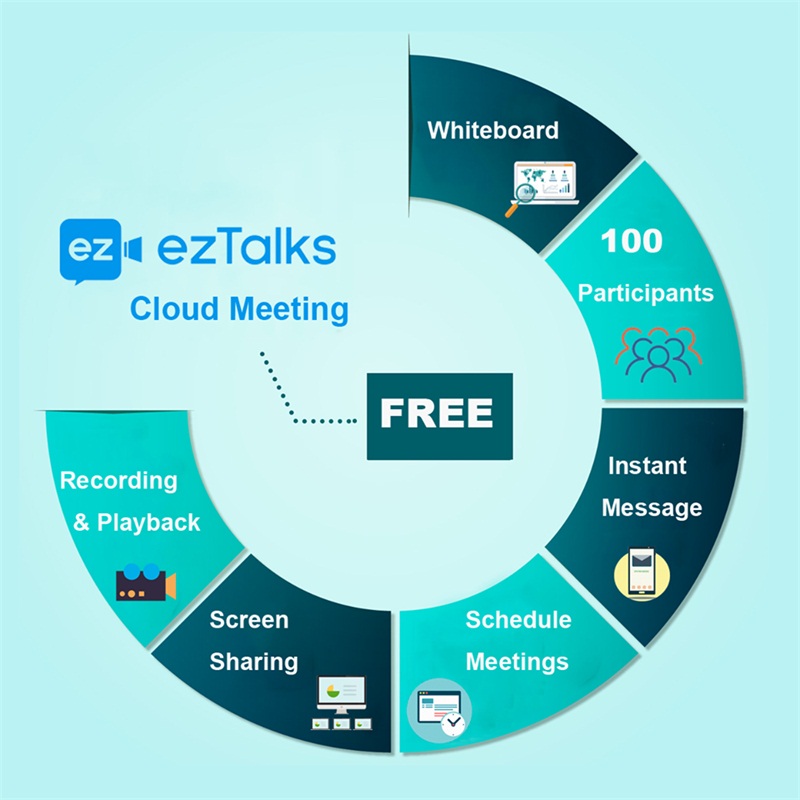 2. Miitya
This is another great instant meeting app. It works well with any iPhone. It offers real time,immediate interaction among users at any given time. Miitya works in an interesting manner. For one,there is no scheduling of meetings. What happens is that when you open the app,it identifies your contacts and other relevant users around you on a radar or map. All you do is to contact them and start interacting. The experience is like meeting your friends and relevant strangers in a park,then starting the conversation.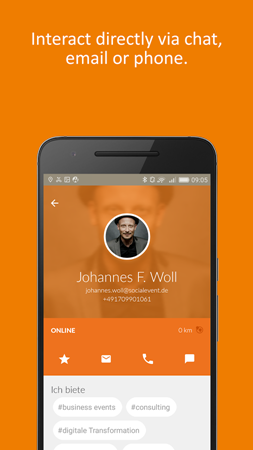 3. join.me
This is an amazing instant meeting app that works on both Android and iOS devices. It is a matter of sending out invites to concerned parties and immediately starting instant meetings. The app allows easy screen sharing,making presentations and sharing any relevant documents. Users can zoom the shared screen. The app allows 10 people only at a go,which is great for smaller organizations.
join.me is quick and lacks logging in procedures,saving users the routine of typing in credentials every time they need to use it. File sharing is easy with join.me. The other advantages of the instant meeting app are that you only download it once. Besides,screen sharing is free and it allows both one on one and group communication.
The audio is high quality for amazing instant meeting experience. This saves time and disruptions during the meeting. Any information you provide on join.me is safe,as high-security standards are put in place to take care of user content. There are two options: Pro and Business. You can always know who is joining a Pro meeting,as they need to "knock".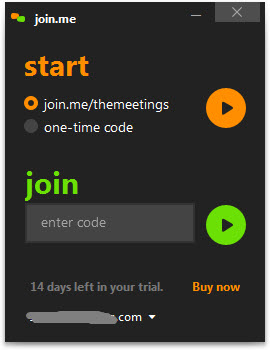 4. Instant Meeting
This app is on the list of best instant meting apps for a reason. It allows a maximum of 100 participants at a time. As long as the host of the meeting is in control,the number of participants should not be a concern. Instant Meeting offers live support and is usable on tablets,smartphones,and desktops including Mac. Your instant meeting is safe from intruders. Whenever you feel that an instant meeting is necessary,send participants email alerts about the meeting. They will join you as long as they open the alert. Instant Meeting is easy to use the app.
Be sure that adopting this app is a great idea because it is easy to navigate and use. There is no need of using apps that are too hard for participants to comprehend how they operate. They will only frustrate them and derail meetings.
5. GoToMeeting
GoToMeeting is helpful when you need to host meetings online instantly. Like ezTalks Meetings,its developers understand that meetings do not have to be scheduled for them to occur. You need to select the contacts you want in the instant meeting,then send out invitations as links and you are good to go. The selected contacts will receive notifications and join the meeting.
GoToMeeting is usable on smartphones and desktops. It has high quality video and audio for clear interactions. You can always record any instant meetings you hold.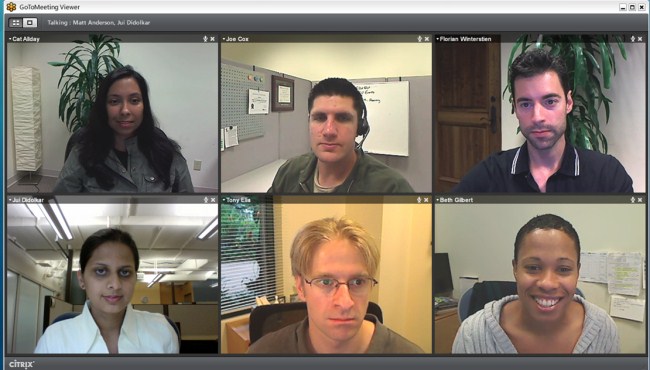 Instant meetings are a normal thing at any given organization. Whatever the reasons for which they are held,they are as important as the scheduled meetings. They are also inevitable. With online technology improving day by day,holding instant meetings is becoming easier. Instant meeting apps are responsible for this. With the list of five best instant meeting apps,there must be one or two that fit your organization's needs. Cut on operational costs and other expenditures at the workplace by using these apps. Your employees will appreciate the convenience the apps offer to them.