What Is Telecommuting?
Compared to the traditional work way,the way people work nowadays has changed a lot. Flexibility has become the crucial part of working. At the end of the day,work has to be completed and success is to be achieved. Workling remotely is not a new thing which appeared some time ago,but this concept has recently become attractive as well as comfortable. In the 21st century,people now can work from anywhere by using video conferencing which is available. They work in coffee shops,hospitals,airport,and so on. You can call this telecommuting or teleworking or flexible working (amongst others).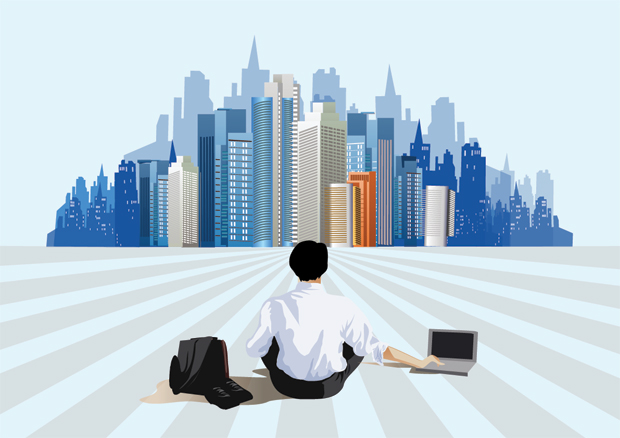 Part 1. Telecommuting Definition
Telecommuting defines a typical kind of a work arrangement where the employee travels through telecommunication links,keeping in touch with his fellow coworkers and the employer through email or telephone and not physically as a person. The employee may visit the office sometimes to attend the meetings,conference or to touch base with the clients. The employee might often use technology like laptop,tablet computers equipped with a wifi connection,smartphones and video conferencing solution if the person is working from home. Many companies have adopted this approach and the results have been astonishing.
Part 2. Advantages of Telecommuting
In the last part,we define telecommuting. Then,what does exactly telecommuting benefit companies,employers and employees. Generally speaking,telecommuting has a lot of benefits.
# More Effective & Productive. Working from home can make you more effective and productive as there would be less of distractions around. You will be at peace of mind and in your own comfort zone.
#Save Time & Money. It also saves the travelling costs from the workers place till the office. Moreover,it saves time and time is money. This balances work and personal obligations very well. This keeps the employee happy and is likely to stay with the company for a longer span. This also increases the savings of a person.
# Flexible Working Hours. Not everyone is a morning person,but some are night owls too. By telecommuting,they can work flexibly according to their schedules. Flexible working will increase job satisfaction and absenteeism will be reduced. The turnover can also increase and the employees will work more efficiently. Working from anywhere can give more opportunities to women and other people who stay in remote areas.
# Help Protect The Environment. It is not only beneficial to the employees and the employers,but also environmentally,socially and politically. Since work related travel is minimized,there's less traffic congestion and carbon emissions. The employers save on the expense of parking,office space and other equipment costs.
# Reduce Absenteeism. It also decreases the sick leaves of the employees. During bad weather conditions,it's better to stay at home and complete the work rather than struggling to reach the office and even getting sick. Working from anywhere will also give a chance to small and medium enterprises who are looking for regional development to grow. All these indirectly lead to structural changes in the society.
Part 3. Disadvantages of Telecommuting
We just mention the advantages of telecommuting. As every coin has two sides,there are also disadvantages that telecommuting brings.
# Hard to Monitor Work Performance. It's difficult to track their work time and monitor the performance. Since there won't be any supervisor or anyone around,there will be a lack of self-discipline.
# Little Social Interaction. If an employee sits at home and works,then there is zero social interaction with the colleagues at work. Some employees might feel suffocated at home and they need some social interaction or fun around which the other atmosphere doesn't provide.
# Not Suitable for All Jobs. Not all types of work are suitable for teleworking and flexible working. Emails,phone calls,instant messaging,video conferences can never replace the face-to-face interaction. Not everyone has a proper space at home,which would not be suitable for telecommuting.
Part 4. Tips for Successful Telecommuting
In order to make telecommuting successfully,the employee should accomplish all the given tasks and manage them well. Telecommuting should be managed effectively. Here are some tips which can help you to manage it well
# Accomplish Tasks on time. Do not keep the data fragmented,but save them on a particular drive so the employer can check the work which was done.
# Stay Connected. Anyone can need your help and you should be available. You can rely on video conferencing software that's known as ezTalks Meetings. It is one of the most powerful video conferencing software which enables you to communicate and collaborate with up to 500 coworkers and clients at a time. It has various functions like interactive whiteboard tool,cross-platform compability,recording & playback,screen sharing,instant messaging and so on.
Teamwork is an integral part of any organization and you can maintain that even during telecommuting. Collaborating together and achieving the goals together will keep you on your toes. ezTalks Meetings keeps you connected with them easily and there is more productive at work.
You need to keep your boss or team informed about whatever you are going to do for the day and what has to be done by the team. You should check the status with them in proper time intervals. ezTalks Meetings is highly recommended for telecommuting.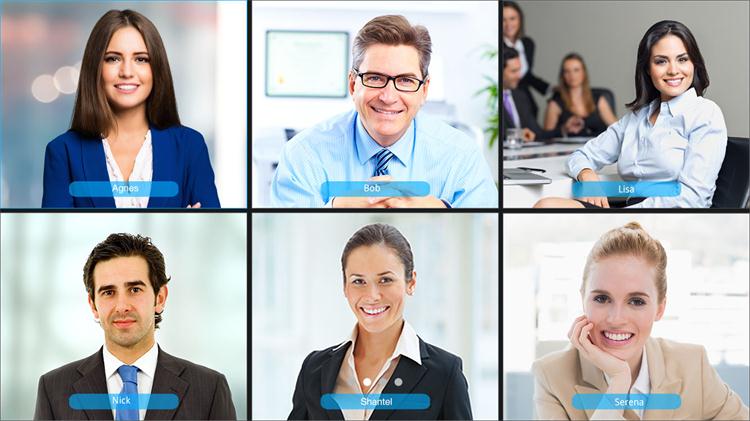 Telecommuting is getting popular in each and every organization as it's the need of an hour. We have technology as one of the greatest resource and we can use it to the optimum level. Telecommuting has its own pros and cons,but if one deals properly,it can be managed well. It completely redesigns your work relationships. Telecommuting has the power to change the society in a positive manner.