What Is Distance Education?
For any individual,as well as for the society at large,there are not many things which are as important as education. In this process,a person or a group of people,up to the level of entire nations,can gradually improve themselves and how they interact with the world. Ever since the ancient times,the concept of learning in a structured environment has bee something that is very precious and very useful. In the contemporary world,the situation has not changed and education remains a top priority for anyone who desires to do things better and also to become a more productive and fulfilled member of the society.
However,today,unlike just several decades ago,there is a new possibility for anyone looking to get an education and it comes in the form of distance education. This alternative to the traditional,on-site education is something that is well-suited for the modern world and an option that is quickly growing in popularity all over the globe.

What Is Distance Education?
What does distance education mean? For those who are wondering what distance education is and what precisely this term represents,here is a quick explanation. The distance education definition states that this is a process in which the education of a student is conducted by using correspondence systems instead of having the same student physically presentation at a school or some other educational institution.This alternative for learning and attaining degrees came about through the work of several educational pioneers back in the 19th century and grew further over the next 200 years. During this period,the same educational process took place with the aid of the post offices and correspondence that was in the form of physical letters. However,in the late 20th century,with the appearance of the Internet,distance education ascended to a whole new level. Now,millions of students in every corner of the world are getting university degrees and learning new skills and abilities by using distance education.
What Are the Advantages of Distance Education?
In the part above,we go through the definition of distance education. Actually,there are many advantages to the modern distance education way of taking classes and courses.
Firstly,there is a huge amount of flexibility that any student possesses with their education. This means that they can organize their days according to their schedule,which can aid them if they have a regular job or some other previous arrangement that would make traditional school very problematic for them.
Also,distance education is a lot more nimble when it comes to the choice of topics a student can listen to and learn about. At the same time,being that the courses are completely online,they often come with interactive and multimedia content that covers video lessons,animations,interactive quizzes and many other features that make learning more effective. Finally,a big practical advantage of distance education is the fact that it is regularly substantially more affordable than classic alternatives.
An Awesome Tool to Conduct Distance Education
However,when all these advantages are taken into consideration,it is still the advanced technical support that comes to distance education that makes it so popular. Out of the tools used for this purpose,ezTalks Cloud Meeting is one of the most impressive ones employed right now. It represents a tool used for education online which comes with a high degree of efficiency and innovation.
ezTalks Cloud Meeting provides a professional and user-friendly service for distance education which makes any form of video teaching and interaction,including those related to distance learning,easier than ever before.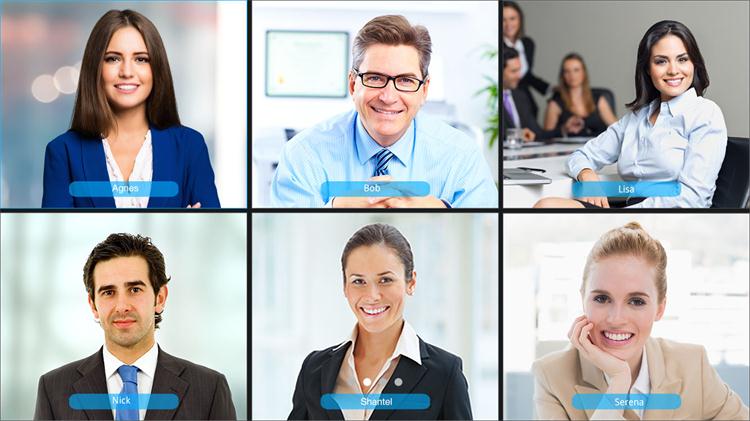 The service comes with an impressive list of features. These including HD video and audio,interactive whiteboard access,content and screen sharing that are completed instantly,playback and recording and also a cross-platform chat,but there are also many more possibilities it provides. It is also important to mention that ezTalks Cloud Meeting supports any form of a connected device,including computers,laptops,tablets,and smartphones. This way,the same service can make sure that anyone who is involved in distance education has a means of communicating in the best possible way. With the same ability,students can get the most out of their online courses while making sure they can use the same knowledge one day at their future job positions.
By using ezTalks,many other advantages of distance education show exactly how big the potential for this form of education really is. At the same time,this process continues to evolve and improve,providing more value to its students. Some who are wondering what is distance education should learn that this might be the ideal option for their life,being that it can help practically anyone attain new knowledge and skills,all of which can aid them in living a happier,more productive and more content life.