Top 5 Telework Programs
Telework has become a popular option for companies of all shapes and sizes. Along with saving businesses lots of money on office space,telework offers other benefits such as reduced overhead,greater productivity and reduced employee turnover. In the light of these benefits to both employees and the employer,it is no surprise that the number of employees working remotely has grown significantly in the last decade.
Despite its popularity,most using telework programs is leaded with challenges. Companies that succeed in telework should take advantage of emerging technology on telework. In an attempt to make telework as smooth as possible,there are many software that developers constantly innovate to help employees work on the go. Here are the top 5 telework programs.
1. ezTalks Cloud Meeting
ezTalks Cloud meeting is one of the most effective telework program currently available. With this tool,the employer can host online meetings with up to 500 participants. It is packed with features,such as HD voice calling,HD videos,recording and playback as well as group and private chat among others.With ezTalks,you can enjoy all the benefits of unlimited cynical meetings. This is helpful as it provides features such as screen sharing and whiteboard options as well. This telework program helps to protect any personal information with full financial encryption,which makes communication free from fraud. ezTalks can also be used on different devices,including iPhones,Android smartphones and tablets,iPads,Mac and Windows computers.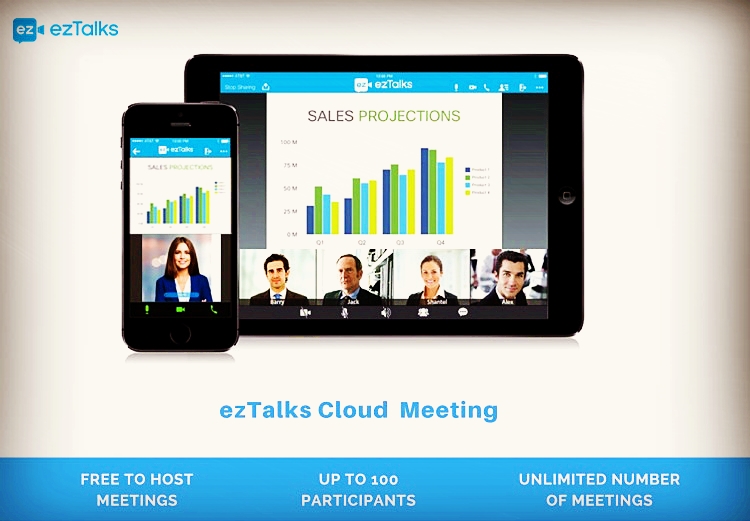 2. Trello
Trello is a visual based telework program. It uses boards and intuitive cards which makes it a very effective tool,especially when it comes to communications for a remote based team. With Trello,your remote team can manage a project,like tracking the to do lists as well as exchanging files from sources such as Google Drive or Dropbox. Your remote team can also update urgent information simply,quickly as well as effectively.
An amazing feature of this telework program is the interface dragging and dropping that makes it extremely easy to use. Also,Trello keeps records centrally located and can be retrieved anytime when needed with just a single click. Trello can be used on different types of devices,including Windows 8,iPhones and Android devices.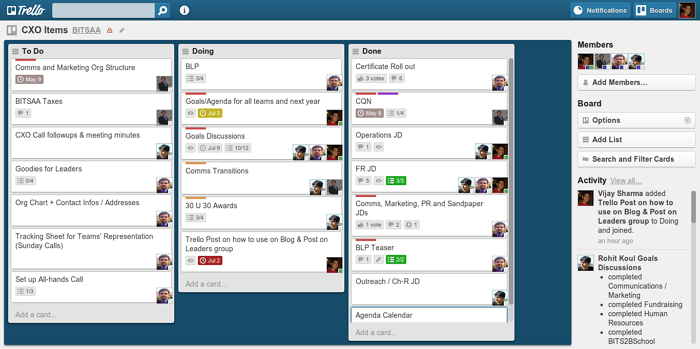 3. Skype
Skype has many beneficial features for all people working from remote areas. It is famous for video call service which keeps your remote team connected for free. Skype video conferencing calling can link up to 10 people at once. It also allows to send files to the team and grasp voice calls. The audio quality is crystal clear. With Skype,you can also forward calls to a phone or even call the phones directly. It is available on computer and mobile forms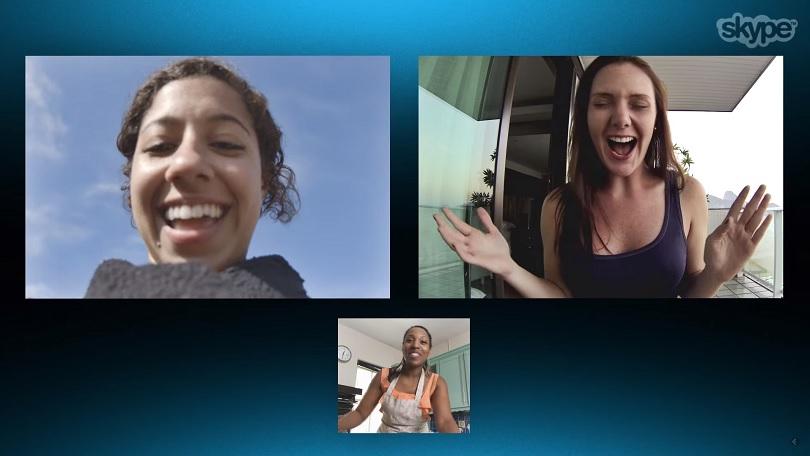 4. Asana
Asana is packed with great features which include Github,Slack and Dropbox. It can be used on both mobile phones and computers. Other key features include:
• Video calling
• Dashboard
• To do list
• Project templates
• Free trials
Asana is designed in such a way that you can use it to track remotely located employees'work and get the best results. With this telework program,you can create a to do list for the ongoing projects,set reminders for the deadlines as well as send requests to colleagues. It has an easy design to benefit first time users.
If you want to be well organized as well as better manage your project,Asana is the ideal telework program for you. It also allows the conversion and updates of data of the ongoing projects.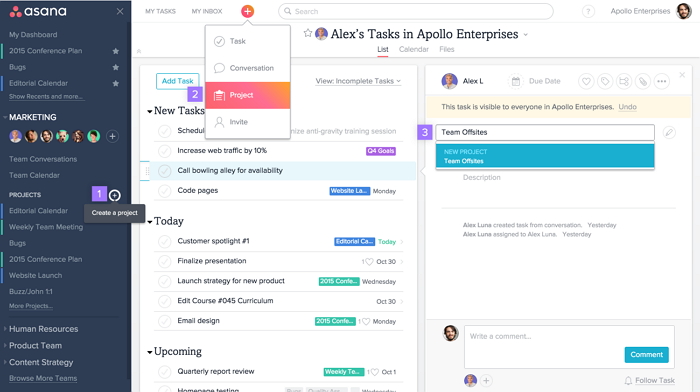 5. Slack
Slack is especially popular for its unique and well developed features. It is also mobile friendly. Some of its key features include files dragging and dropping,notifications,simple interface and video conference calling. It can be integrated Dropbox and Google Docs. It has both a paid and free version. With Slack,you can send a direct message to a private person or chat in groups.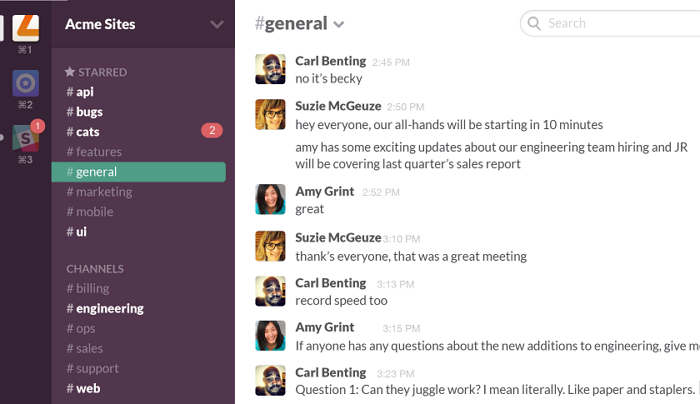 Conclusion
Telework programs help multiple employees to work together and stay linked to the business projects from anywhere on a single connected device. These programs not only make the workplace accessible,but also make the members of a team viewable to each other irrespective of the location. Employers are also able to monitor the progress of projects easily.