Top 8 Web Conferencing Reviews
There are so many web conferencing tools in the market these days. They are full of features,and thus make life a lot easier. These software allow both audio and video meetings,as well as help in holding seminars,sharing charts,screenshots,and other various recordings during those meetings. These are usually used,to cut down the travel cost,and conduct,international meetings easily,right from the vicinity,of one office or even from home. Web conferencing reviews,talks about all the best software,that are available in the market,but before going into that,we must know,what are the minimum features that such a tool should have –
It should allow,both audio and video communication easily.
It should have a multi-user interface for the conferences to be held.
It should also allow screen sharing,as that is a must these days.
Lastly,it should allow video recording,for further needs.
Web Conferencing Reviews:
AnyMeeting – It is a web conferencing tool,for small organizations. As,it doesn't allow a lot of members,but only a few,and is very good,for small business groups. It provides all the basic features,along with phone conferencing. This was established in 2011,and since then,it has earned a lot of members and a very good name as well. One can sign up for a free trial,but for conducting meetings $18 is charged. AnyMeeting web conferencing review is just a way of telling how effective this tool is.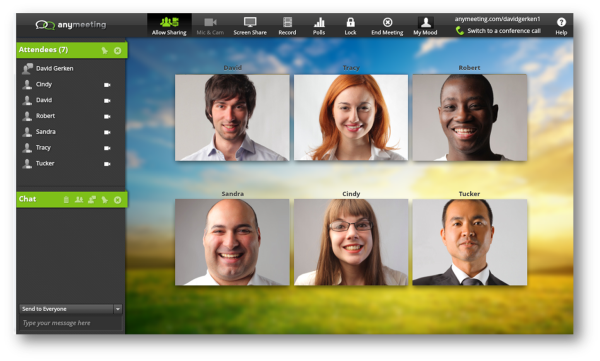 ezTalks Cloud Meeting – Another software,which has been in the market,for quite some time now. This software allows,to make virtual calls and organize virtual meetings as well. It has the feature of one to one,as well as one to many conferencing. ezTalks provides few new features like whiteboard,private chats etc. ezTalks is very generous and offers a free pack,that supports up to 100 member conferences.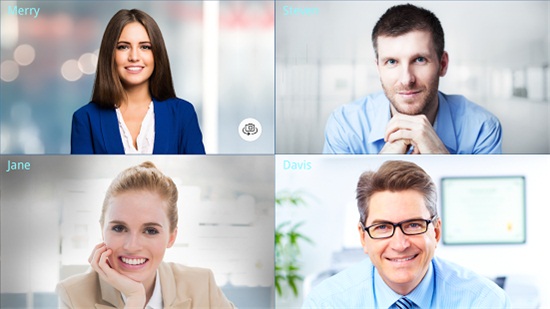 Zoho Meeting – It is one of the most useful software,for large companies,as it allows to hold conferences all over the world,without wasting much money. This software allows sharing the screen directly with the customer,and not only that,it also gives power of control to the client,while a presentation is going on. It is a multi-platform software,and runs on Windows,Mac and also Linux OS. It can be also used through,Firefox,Google Chrome and other such browsers.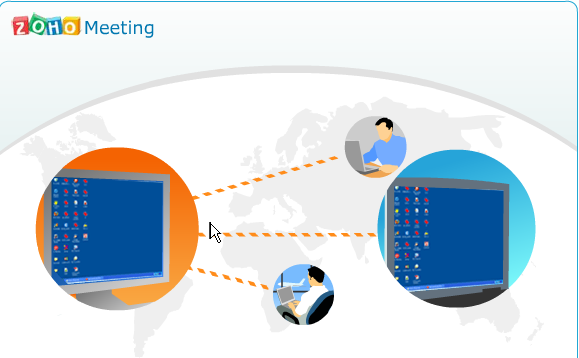 TeamViewer – TeamViewer is well known for its sticky notes. Just like a real sticky note,you can use a virtual one here,through this software. It is in the market for almost 10years now,and provides one of the best services,when it comes to remote screen sharing. The high end features of TeamViewer make it one of the best web conferencing software,and there it is included in the web conferencing reviews list.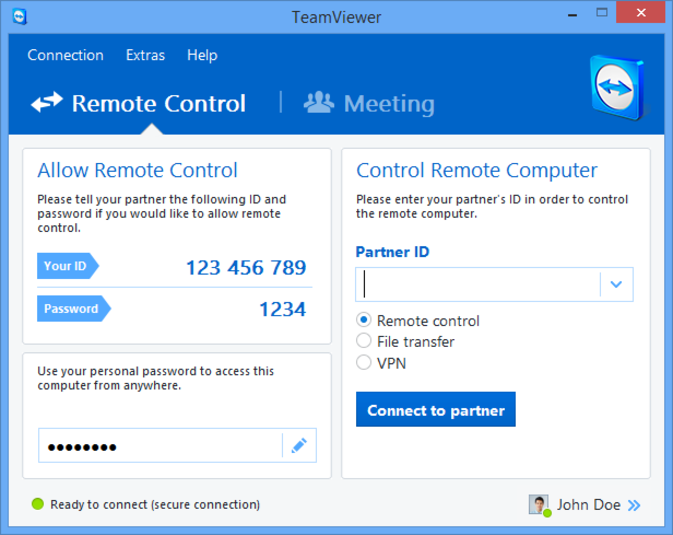 GoToMeeting – It is one of the most user friendly tool available today. Other than arranging meetings and conferences,it has other features too like desktop sharing etc. which allows to connect one computer to the other and share important information. It allows to share the desktop view of one computer for all the other computers that are attached to the host. Another good thing about this is that,it has very high and secured transmission,thus all the information is safe. The free version allows up to 3 participants. If one signs up for the 30 day trial pack,then the upgraded features are made available and other than this,they also offer a 60 day refund policy,in case the customer is dissatisfied with the usage.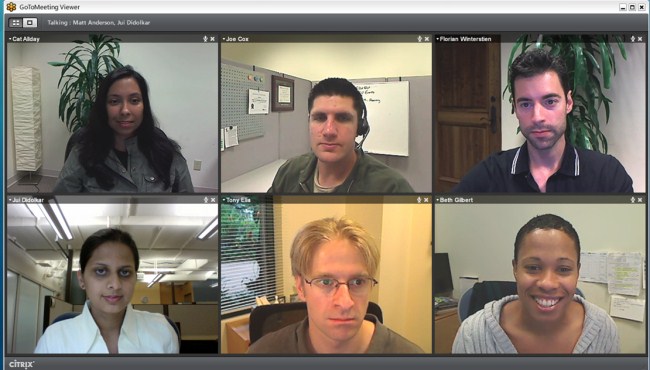 Zoom – Zoom web conferencing review must talk about how,this tool allows a wide range of functions and also how it can be used more effectively by people. It can be used for giving online demos,online trainings and also virtual conferences and meetings. It has the feature that allows the main user to decide whether they want to show their desktop screen to others or not. It works perfectly for all devices including Mac,Windows,iOS,Android and even Blackberry. It can provide highest of 200 participants,and the packages vary accordingly.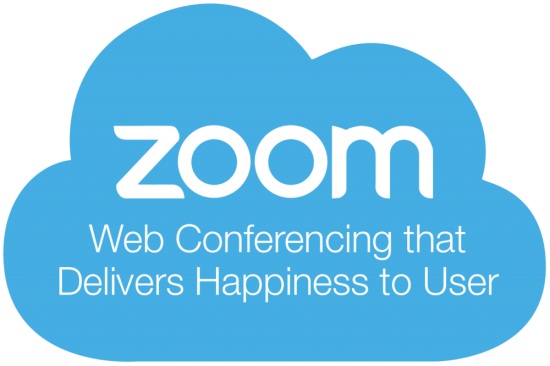 Join.me – It is the most modern web conferencing software in the market these days. It has a sleek,beautiful,user friendly and easy interface,that makes,working with it a lot fun. If a meeting is to be arranged,but you are in a hurry and have not much time to make all arrangements,then it is the best platform. It just requires to invite the other participants,or customers via their email id,or it can also be done,by just sending them a link to the chat room. Easy joining makes it easy using as well. What's more,it allows an absolutely free 14 day trial pack,to try out every function.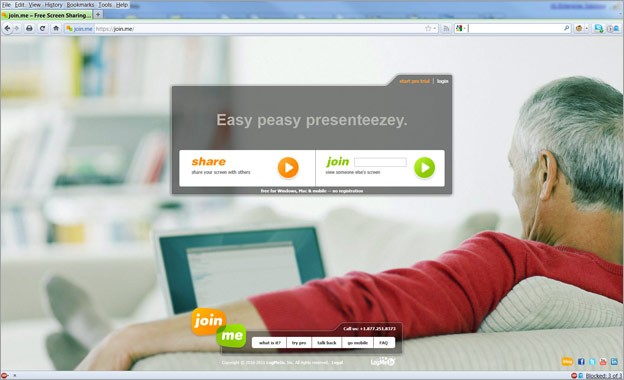 WebEx Meetings - Web conferencing reviews can't be complete without talking about WebEx Meeting. It is free,but if you intend on trying their premium plan,then there is a 14 day trial pack for that as well. Coming to the free plan,well generally free plans lack something or the other to influence the customers to go for the premium,but that's surely not the case here for,the free pack in itself is a top notch deal. It provides audio connection,screen sharing as well as document sharing,interactive whiteboard,and about 250MB storage space of Cloud. The premium pack allows 25members HD quality meeting.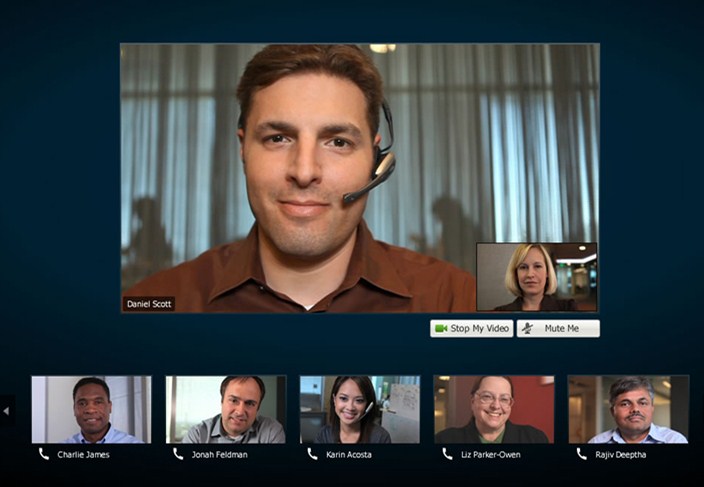 Most of the above mentioned web conferencing software allows a free trial pack,so before opting for a premium pack of any of these software,it is better to try out the trial pack and check,whether the features provided are enough as well as apt for your needs. Also,comparing all the software is a must before going for a paid package.