Top 5 WebinarJam Alternatives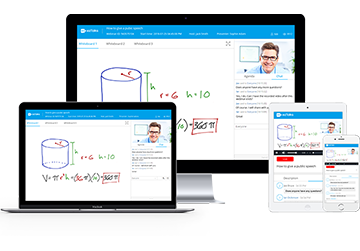 Best WebinarJam Alternative
Free for up to 100 ParticipantsSeamless HD Video/Audio and Text ChatScreen Sharing and WhiteboardWebinar Cloud/Local RecordingWebinar Custom BrandingSign Up Free NowWebinarJam is a webinar hosting software that can be used for live webinars. However,it has its drawbacks,which would prevent you from achieving full success in your webinars. According to the WebinarJam reviews,its interface is difficult to navigate and it takes a long process tohost a webinar; It only allows up to 6 co-presenters in a session; Audience could not connect to the audio and video sometimes.What's more,WebinarJam pricing is higher than others.However,there are some WebinarJam alternatives which will give you peace of mind to use. Plus they're more affordable in their packages. Here are top five WebinarJam alternatives you might want to consider for your webinars and meetings.
The Most Recommended WebinarJam Alternatives: ezTalks Webinar
1.ezTalks Webinar
As the best WebinarJam alternatives,it is easy and free to use with multiple awesome features that enable you to run your webinars easily and successfully.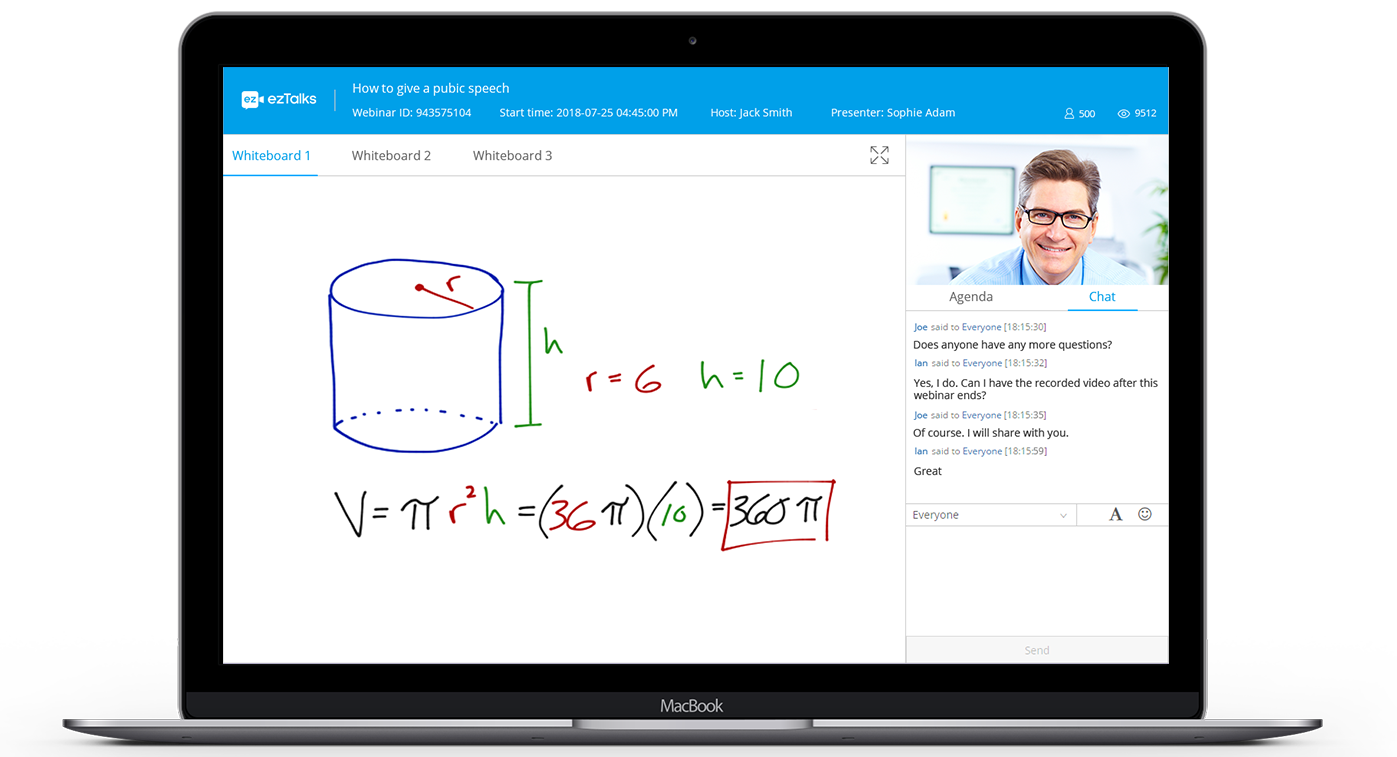 ★ Free and Easy to Use
1)Allow to hold livevirtual eventswith up to 100 participants for free;
2)The interface is intuitive,user-friendly and easily navigable;
3)ezTalks Webinaris fully compatible with Windows PCs,Mac computers,iOS and Android devices. Its support for mobile devices enables attendees to login into the webinar anytime and anywhere,even while on the go;
4)Participants can also join the webinar directly through the web browser without downloading the app.
★Productive Webinar Features
1) Seamless HD Video and crystal-clear audio experience;
2) Screen sharing,whiteboard,polls and surveys are available for interactive webinar presentations;
3) Webinar recordingwith 1GB free cloud storage,webinar recordings download and sharing to social media platforms for extending your webinar reach and impact.;
4) Allow to custom your own webinar,including webinar rebranding with your logo,custom webinar registration page,waiting room and thank-you page.
5) Webinar report to analyze and improve your webinar performance.
★Affordable and Scalable
1) ezTalks Webinar Pricingis quite affordable compared to WebinarJam pricing. It starts as low as $26/month for 25 participants,$35/month for 50 participants,$40/month for 100 participants.
2) It is scalable from 25 to 10,000 participants with up to 100 presenters. And the webinar cloud storage can be enlarged depending on your requirement.
ezTalks Webinar is an ideal WebinarJam alternative,which is an easy,affordable and reliable webinar software with a responsive 7/24 support team.

2. GoToMeeting
GoToMeeting is easy to use. The layout is user-friendly,and you can customize it to suit your needs. Most devices are supported,from iOS,Windows,Mac OS X to Android. With this WebinarJam alternative,video conferencing is taken to another level with screen sharing capabilities. Videos are HD,and the audio is equally great.
Sending invitations to attendees is a breeze as all you have to do is to send them a link. Once they click on the link,joining the meeting takes them only a minute to go through. The pricing is affordable,and you have one month of free trial after which you get to choose a package to subscribe to.
3. ClickMeeting
Developed for creating webinars,ClickMeeting is another alternative to WebinarJam that you can use for your webinars. The interface is easy to use,and you take no time to master it. It allows desktop and file sharing,making it one of the best choices when you have lots of presentations to show. The layout is easily customizable,giving you full control of the software.
The lowest ClickMeeting package goes for $30 per month and supports up to 25 users. You get to choose between monthly subscription or the cheaper yearly payments. There's a free trial of 30 days before you opt to stay with it or leave. ClickMeeting is compatible with both Mac and Windows PC. Devices running on Android and iOS are also supported.
4. Zoom
Zoom is another Webinarjam alternative that's popular with webinar organizers. It's easy to set,up and with great features. It allows screen sharing,making online presentations possible. Zoom gives you real life experiences from the HD videos it supports. It's a feature that can mean great success with your training.
Pricing is reasonable,considering the number of participants allowable for the package. The lowest goes for $14.99 and the highest for $104.99 with user participation of 50 and 200 respectively. The software can be used on all platforms: Windows PCs,Mac,devices running on iOS and even Android.
5. join.me
join.me is another alternative for WebinarJam that comes with great functionalities and packages. It's simple to set up and can run on various devices,from Windows PCs,Mac to mobile devices running on Android or iOS.
There are packages to suit your business requirements. The lowest price starts from $20 monthly. You can opt for the free version if yours is a small package. The free version has support for ten participants,which is quite a deal if you're on a tight budget,or you only want a few attendees per session.
Conclusion
When looking for the best WebinarJam alternatives,you want a tool that's easy to use,and has impressive functionalities. And above all,a tool that's affordable in price. The above alternatives to WebinarJam gives you all these. Choose the package that is in line with your requirements,such as the number of attendees supported,and the subscription budget involved. With the right webinar software and with the right package,you can make your webinars and online meetings a success.