Top 5 Telecommuting Tools
Telecommuting is becoming the backbone of lots of organizations day by day. To manage the employees working from home around the world,this is very important to communicate and collaborate with them properly and thus you need a powerful telecommuting tool which can take up all the communication,explanation tasks and collaboration easily. Here,you can find the five best telecommuting tools.
1. ezTalks Cloud Meeting
ezTalks Cloud Meeting has taken the telecommunication and conferencing system to the next level. With easy to use interface and lots of benefits offered,ezTalks Cloud Meeting takes a lead in the segment of telecommuting tools available in the market. With this tool,you have full access to all the powerful and handy features that can be used while having your conference with your team. Besides teleconference,you are allowed to make video conferences in HD as well.Remotely sharing screens and interactive whiteboards with your teammates in real time while hosting an online meeting is also joyful. What makes ezTalks Cloud Meeting unique is the benefit to add up to 100 members at a time in a conference or meeting for free. This is the feature which can't be found in any of the other telecommuting tools available in the market. Moreover,ezTalks Cloud Meeting enables you to chat with your teammates instantly. To take the full advantage of this powerful tool,like host an online meeting with up to 500 attendees,you just need to upgrade to its pro plan.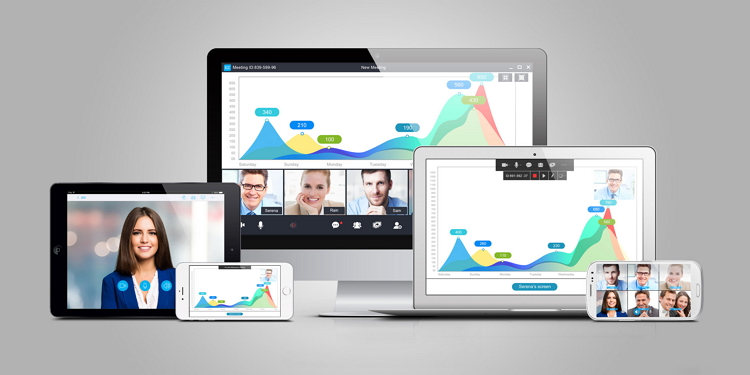 2. Trello
Trello is a very easy and effective telecommuting tool available in the market. It uses board and cards to connect with the remote based teams. From this powerful tool,the team members can track their tasks with an easy to-do list. Exchanging of files is equally easy with access to the Google Drive and Dropbox. Notifying about any urgent information is also possible with Trello.
Trello offers an interface which allows you to drag and drop file which comes in very handy at times. All the information has been kept centrally,thus those can be restored anytime you need. It also supports all the devices around like iOS,Android and Windows.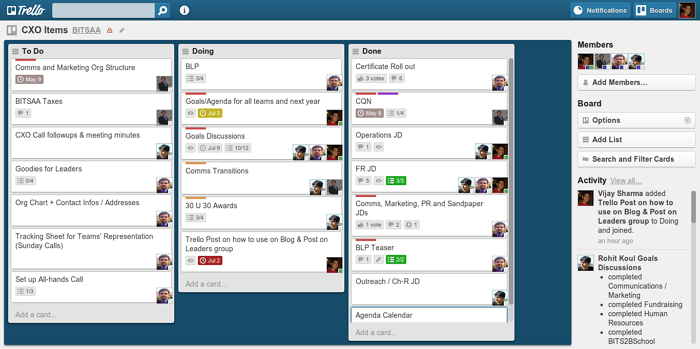 3. Google Hangouts
Google has launched their native app for business communication called Hangouts. This simple yet powerful app is always ready to handle all your communication tasks. Fixing any teleconference or a meeting is just a few clicks away with Google Hangouts. You can even make Google video conference calls to your team members. Using the tool is very easy. You only need to enter your Gmail address and password and you are good to go. Now,you can call your team members with their Gmail IDs. Unlike ezTalks Cloud Meeting,this tool only supports 10 members to join in your conference at a time. Hangouts supports all the OS like iOS,Android and Windows. Thus,if you got any devices,you won't have any problem to start the conversation no matter where you are.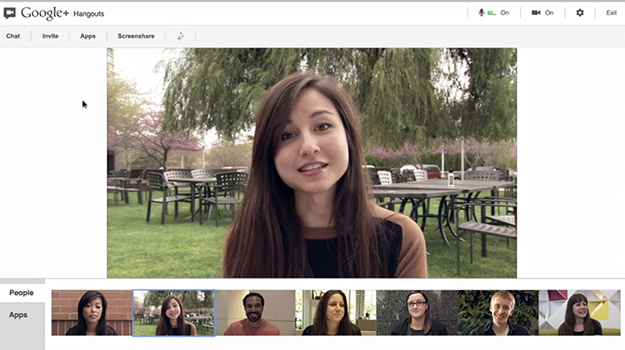 4. Skype
Skype is very popular and highly used tool for telecommuting at this time. This is the default tool used in many industries to manage their teams for telecommuting and meeting. Skype is free,thus it allows free audio and video calls as well as conference calls among the team members. You should have to subscribe to their premium membership plans to enable this feature. Also,this tool gives you the opportunity to have a dial-in number at a very nominal price.
Skype has extended its approach to different devices like iOS,Android,Macintosh OS X and Windows. Therefore,no matter what device you have,you will always have Skype handy in with you. But,to get all those premium features,you have to get its premium plans.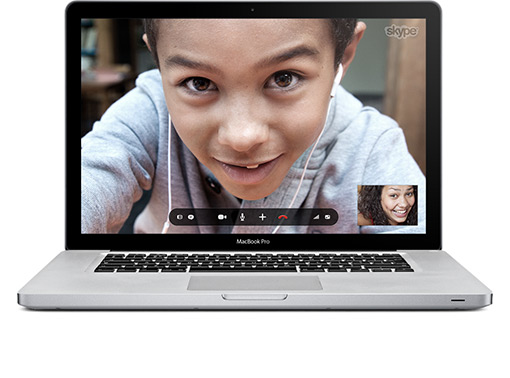 5. ooVoo
This is simple yet powerful telecommuting tool available in the market. ooVoo is popular in the industry for its user-friendly interface that can be handled by anyone. Hosting and joining in any telecommunication with conference calls are very easy with this software. You can also host your own conference. Sharing any file and sharing your screen also can be done with ooVoo. This tool gives you the benefit to call any person from your Facebook. But,unlike ezTalks Cloud Meeting,ooVoo allows you to add only up to 12 members in your conference call.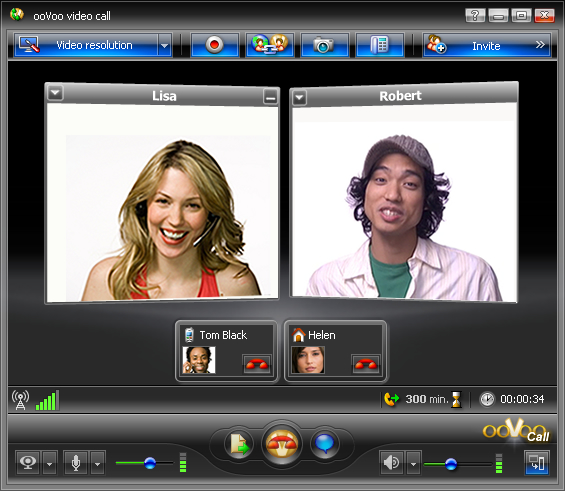 So,these are the best telecommuting tools available in the market. But if you look at the benefits offered by these telecommuting tools for free,ezTalks Cloud Meeting is definitely a clear winner. Choose this best in-class telecommuting tool and enjoy your telecommuting like never before.