Top 5 Instant Messaging Apps for PC
There are several Instant Messaging apps on smartphones that make communication very easy,but several people do not know there are equally awesome instant messaging apps for PC. Some of these applications are multi-protocol platforms,meaning that they can support many of the popular smartphone instant messengers. Others are very well designed for businesses,and can help boost their communication.
No matter the Operating System you run on your PC,there are several free instant messaging apps for you. But which is the best instant messenger for pc? This post will analyze five of the best instant messaging apps for PC,providing you with more than enough information to decide on the best one for you.
Five Instant Messaging Applications for PC
We have outlined 5 very excellent instant messaging applications for PC. These applications are very good solutions to your communication problems. In no particular order,they are:1.ezTalkThis is a very rich instant messaging app for computer that checks all the features a user could possibly ask for. This app is perfect for business purposes and for personal purposes.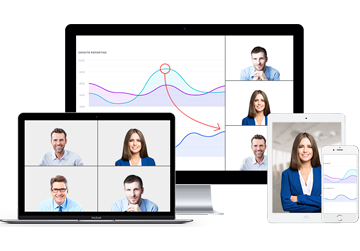 ezTalks- Easy & Free IM App
Free for up to 100 Participants
Fluent Group Video/Audio/IM Chat
Screen Sharing and Annotation
White Board and Collaboration
Record and Playback
SIGN UP NOW
It features rich emoji and very secure gateway for your messages. You can also conductvideo conference callvia this app,allowing for other options of business communication.The user interface is very simple and well designed. You will never get lost or hooked trying to navigate through this app,as everything is very well designed. There is a group chat feature where you can invite whatever number of participants you want. Besides this instant messaging feature,you can alsoshare screensif you want someone you are chatting with to see what is on your screen. In all,this app offers some of the best features available on any instant messaging app for PC.
2.Pidgin
This is one of the best free instant messaging apps for PC. This application works well on all Operating Systems – Windows,Mac OS X and Linux. It is an open-source desktop client that is very simple and powerful. The interface of this platform is very well designed and navigation through it is intuitive.
This application supports multiple instant messaging platforms,providing all you need such as emojis and group chats. Some of the platforms supported on this platform are: AIM,Google Talk,MSN,IRC,Yahoo!,etc. Perhaps the best feature of this instant messaging app for PC is its third party plug in interface. This interface allows you to plug in any instant messaging platform,such as Facebook,Skype,WhatsApp,etc.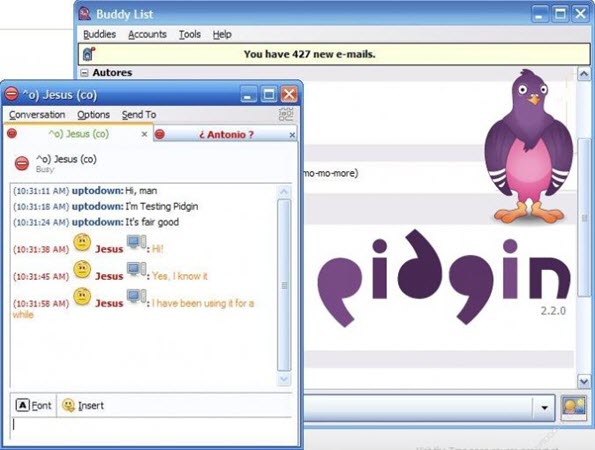 3. Digsby
This is another very notable instant messaging app for PC. This app works only on the Windows operating system and puts all your social networks in one single interface. You can also merge several friends' networks into one account. Some other features of this app include the ability to send SMS,pop-up notifications,status change for all networks,conversation history,data sync,etc. This is a platform that supports all the popular networks,including Facebook,Gmail,Twitter,etc.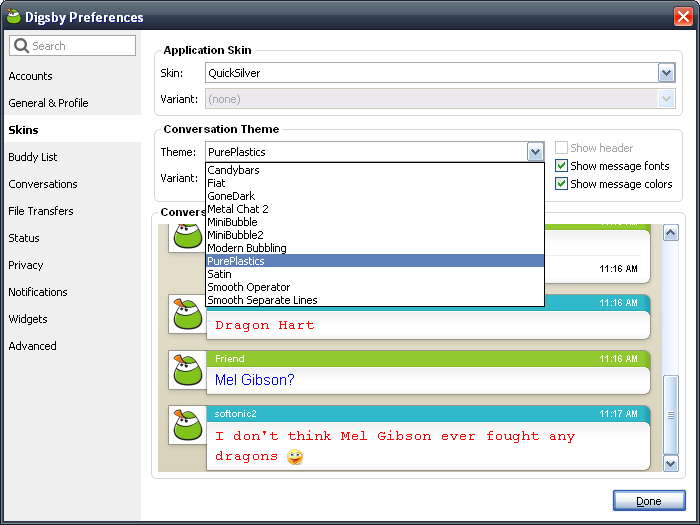 4. Instant Bird
This is a very simple and well functional instant messaging app for PC. The design of this app is very simple and easy to understand. It can be customized to the taste of the user,reflecting its high flexibility. It has several other features,like chat encryption,spell checker,dictionary,etc. The instant messaging app works on all Operating Systems – Windows,Mac OS X and Linux.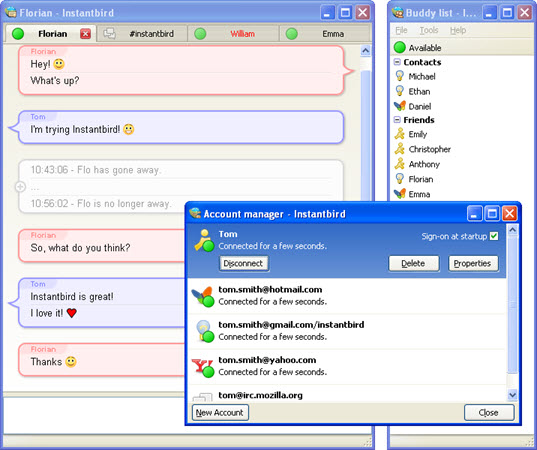 5. Trillian
This is one of the best Instant messaging apps for PC. It features a rich design that is bound to catch the eye on first use. It has very unique and interactive user interface that helps the user perform operations seamlessly. This platform features a distinctive game chat feature that allows users to talk with other people while playing a full-screen game. There are several other features like a built in spell checker,multiple tabs for conversation,emojis,etc. It works seamlessly on all popular Operating Systems including Windows,Mac OS X and Linux.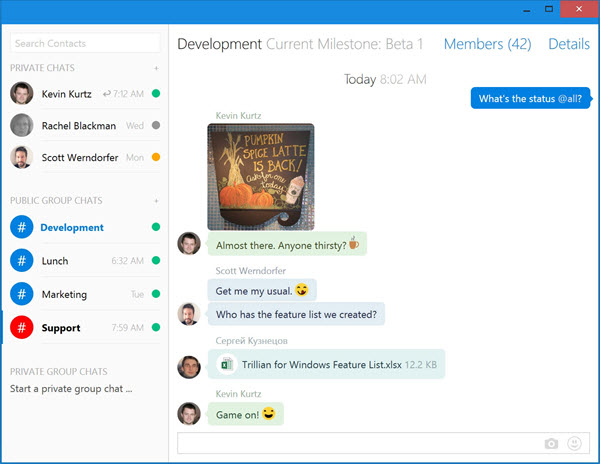 Conclusion
Communication is an essential need in this digital age,and these five instant messaging apps for PC have provided great channels for communication. This post has extensively revealed all there is to know about the best 5 Instant messaging apps for PC,so you should be able to properly choose the best one for you.