Top 5 Free Teleconference Software for Boosting Business
With businesses growing all over the world,there is a rise in the need for business travel. However,it can be quite an expensive affair for companies to pay for flights,meeting spaces and hotel accommodations. A good way to lower this expense is by opting for teleconference software that can conduct any meeting through video or phone calls,especially when they are available for free.
Today,teleconference is not just limited to voice calls but also includes collaborative video conferencing and other features to make the meetings more effective and resourceful. The following lines throw light on some of the best free teleconference software,which can be great for boosting business.
1. ezTalks Meetings
This free teleconference software is most possibly among the most efficient and useful software so far. It allows as many as 100 participants in its free version,from all over the world. And it comes with exclusive video quality for video conferencing (HD) in order to make the meetings as effective as possible.Users can increase the number of participants up to 500 using its paid version. It features chatting room and whiteboard tool to help with presentations and proper interactions with members,especially in case users intend to send private messages to other participants. The easy-to-use interface allows users to save as well as share all the chats as well as the entire presentation with other participants conveniently.With so many features and options for free,ezTalks Meetings can be the best option for entrepreneurs to grow their business all over the world.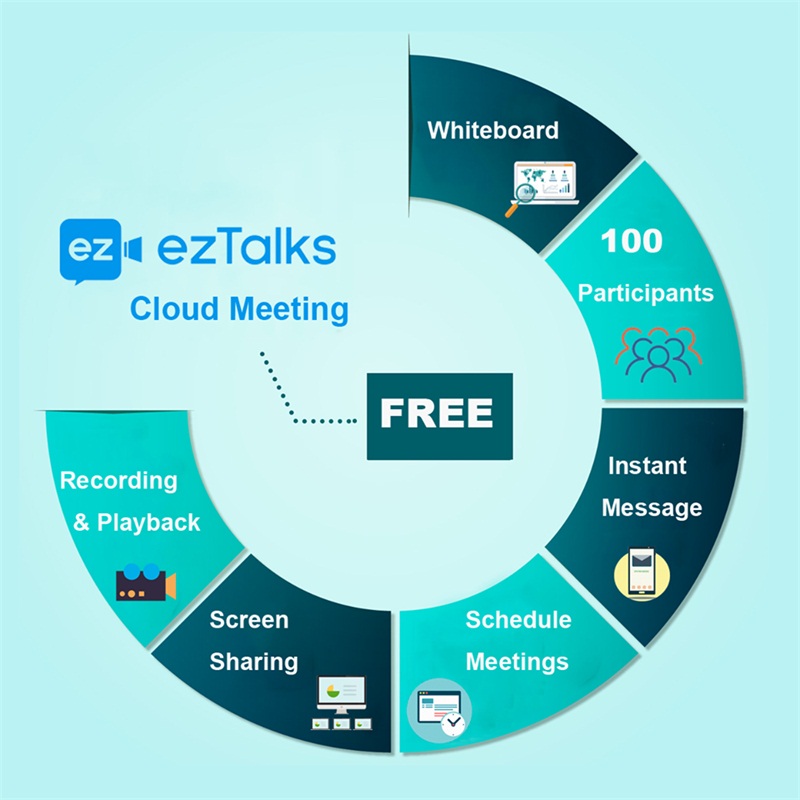 2. Zoom
When looking for teleconference software free of cost,this software is the right choice. Zoom allows users to interact with as many as 50 participants with the voice and video in HD quality. Small teams can maximize the use of this software,but with the paid plan up to 500 participants can use this software at a time. It features audio recording and whiteboard tools so that brainstorming can be encouraged in meetings. It has an instant messaging (IM) feature (in-built) that allows users to interact with other members through private messages.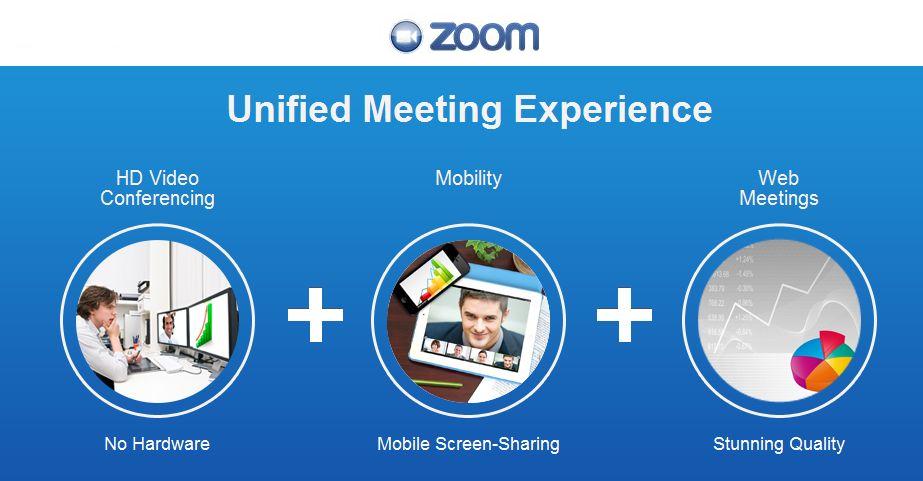 3. Cisco WebEx Meeting Center
It is among the various collaboration services that Cisco offers,and users can also bundle up the different services to meet their requirements. One of the striking features of Cisco WebEx Meeting Center is that users don't have to dial in but instead the meeting calls the users to participate. The free plan allows users access to 1 host license,VoIP or voice-over-IP phone connection (without dial-in numbers),whiteboard feature,document and desktop sharing,250 MB worth cloud storage and video of standard quality. Video conferencing allows as many as 7 feeds at one time.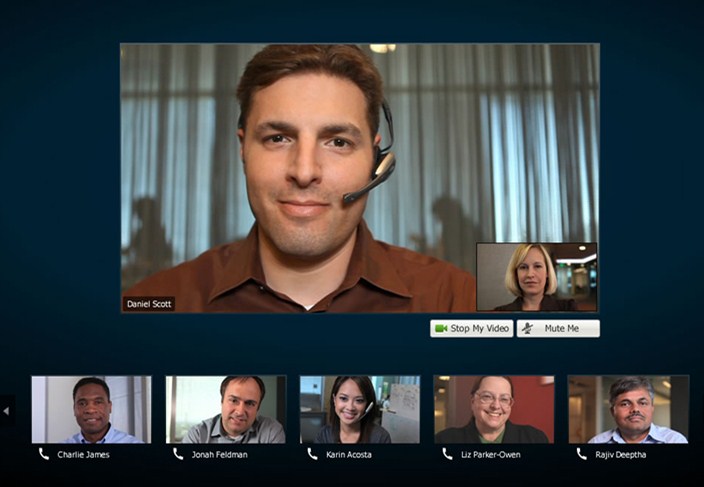 4. Microsoft Skype for Business
This particular Skype software has been designed by Microsoft to help businesses conduct meetings with convenience and ease. Its integration with Microsoft Office 365 allows users to initiate meetings and discussions with participants from different parts of the world in a smooth and hassle-free way. Moreover,its video conferencing feature comes with two different plans- one of which is free and can include as many as 10 participants,while the other is paid and can include as many as 250 participants. An interesting feature is the huge amount of sharing and storage memory it provides- 1 TB! With such massive storage as well as sharing space,users can conveniently share all their work with other participants. Other features include MS Office (online version),PowerPoint collaboration and screen saving option.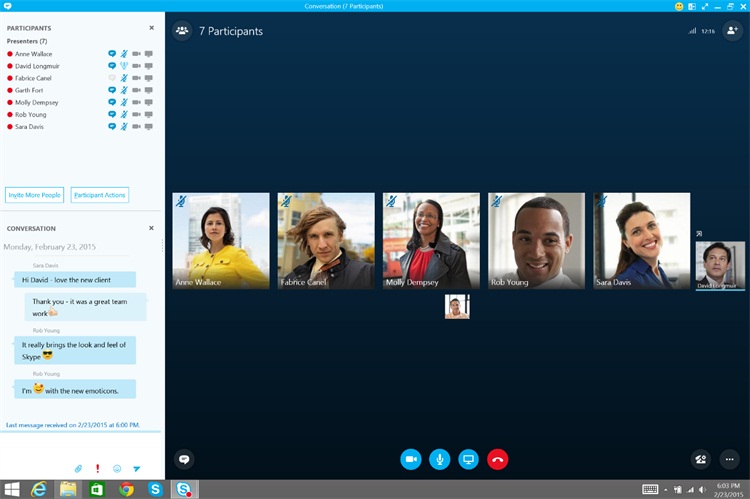 5. Citrix GoToMeeting
This particular teleconference software is well-known for its video conferencing feature. In fact,most users must have come across this name while participating in some form of on demo or even a web presentation. While there are various paid versions of this software,the free version allows as many as 3 participants in a meeting and it is available for 14 days. But one of its biggest plus points is that users need not navigate through any menu while using this software. The HDFaces feature of Citrix GoToMeeting ensures high quality video conferencing,even in its free version. But users can only use the high quality resolution video session for 6 times. One big problem with this software is that users cannot make use of the Drawing mode or any other tool while using the video. However,it is possible to share the screen with the webcam on,which can be helpful for sharing presentations.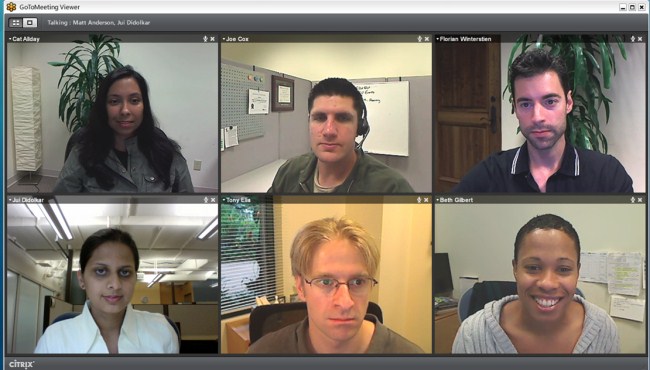 Conclusion
Each of the above-mentioned teleconference software free versions are well-equipped with the latest tools and features that can improve the quality of business meetings. Depending on one's business type and requirements,users can use any of these software to maximize their growth by conducting meaningful and fruitful meetings with partners and potential clients from any part of the world.