How to Make Internet Presentation Through Video Conferencing
Supposing you are going on a business travel,but are urgently required to make a presentation for colleagues located at headquarters. What you gonna do? Interrupt your travel for business and fly to headquarters for presentations? After finishing the presentation,you're back on a business travel? Stop inflicting setbacks! There is a better approach that empowers you to have presentation on the internet. All you need to do is to ask help from video conferencing.
Part 1: How Does Video Conferencing Make Internet Presentation Effortlessly?
Video conferencing,also name as videoconferencing,is a system that makes it possible for two individuals or groups in different locations of the world to have meetings face to face by sending sounds,video,pictures,files.By using video conference,you can make an internet presentation at any time from anywhere. During the presentation,you can share screens,like powerpoint,word,excel and browser,and use the built-in interactive whiteboard to sketch out your thought and brainstorm ideas by drawing and typing. Audio and video that video conferencing delivers allows you to clearly watch the looks and observe the body languages of attendees. Moreover,video conferencing supports private or group text messaging,recording and playback,co-annotation,keyboard & mouth control,user management and more.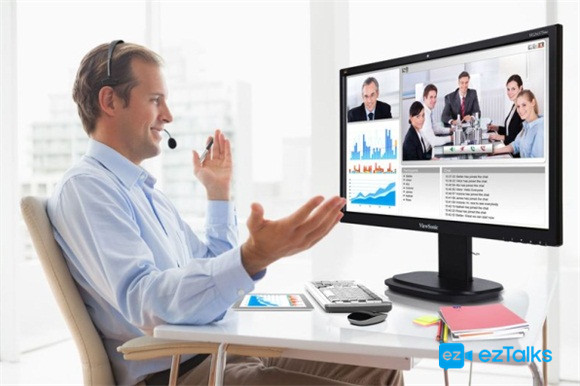 Part 2: How to Use Video Conferencing to Make Internet Presentation?
There're three kinds of video conferencing solutions,including video conferencing software,video conferencing hardware,and software-hardware combined video conferencing. Each kind has its own advantages and disadvantages. Among the three kinds of video conferencing solutions,video conferencing software stands out for its cost-effective,flexible,and multi-functional features.
Here we strongly recommend ezTalks Meetings,powerful and trustworthy video conferencing software. It simplifies the way that you make presentations on Internet with colleagues wherever you are. It is featured in application and desktop sharing,whiteboard sharing,HD video,crystal clear audio,one-click recording,user management,instant messaging,and more.
In the following part,we'd like to show you how to use ezTalks Meetings to make presentations on the internet on the Windows computer.

Step 1. Launch ezTalks Meetings and Log in
At the very beginning,launch ezTalks Meetings on your Windows computer. Log in with ezTalks account,Facebook account,or Twitter account. If you have never logged in to,you can also create an ezTalks account. Just go to the lower right corner and clicking Sign Up for registration.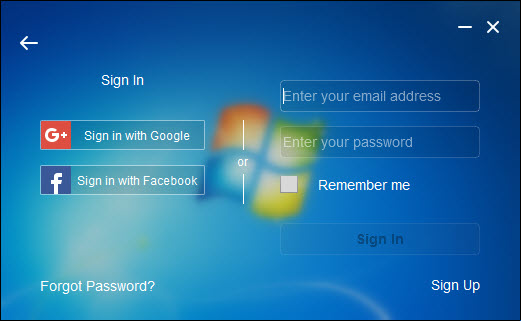 Step 2. Start Making Presentations through Video Conferencing
In the main window,click Start Meeting to enter into a virtual meeting room. Make sure speaker and webcam microphone and speakers are in the right place. After that,click the Invite button to invite colleagues to join the virtual meeting room by sharing the room ID or sending emails. When they accept your invitation,and join in via their Windows computer,Mac,iOS or Android device. Then you can start making a presentation.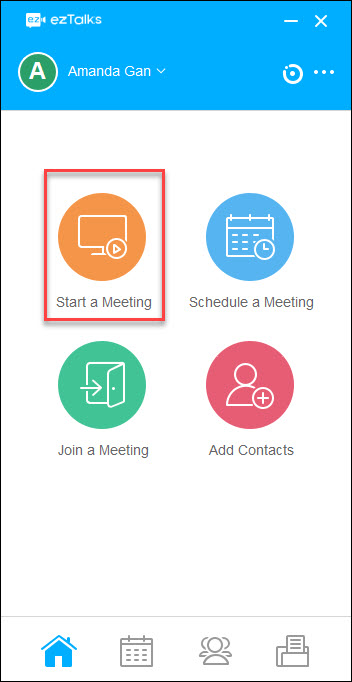 During the presentation,like PowerPoint,Excel,Word,page,applications and makes annotations on it,and use the interactive whiteboard to sketch out your ideas.
This article focuses on showing you how to use video conferencing to make Internet presentations from anywhere around the world. Actually,video conferencing is versatile and gives you the power to do many more things,like conduct employee interviews,organize staff trainings online,host webinars,make business negotiations,have remote medical treatment,live broadcast and more. With the sustainable development of technology,video conferencing will show more benefits and be used in more fields.