How to Access ooVoo Sign up and ooVoo Sign in?
It's no longer hard to imagine a simpler way to have a video conference or video chat by no matter ooVoo or ezTalks. However,on November 25,2017,ooVoo announced via Twitter that it will be shutting down,citing a lack of profit. Rather than know how to access ooVoo sign up online or ooVoosignin,users need to find other ways to achieve more reliable andeasier communication.
ezTalks: Sign up Free!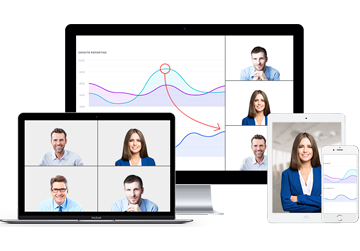 Best Online Meeting Software
Free Sign up for to 100 Attendees
Fluent Group Video/Audio/IM Chat
Screen Sharing and Annotation
Whiteboard and Remote Control
Record and Playback
Free to Enjoy Now
ezTalks,as one of the world leading video conferencing solutions,comes with a rich platform full of interesting features. Still,all of them are user-friendly so that you don't need to be an IT expert in order to master them. ezTalks is available in extensive fields,including telecommuting,online education,telemedicine,technical support and so on.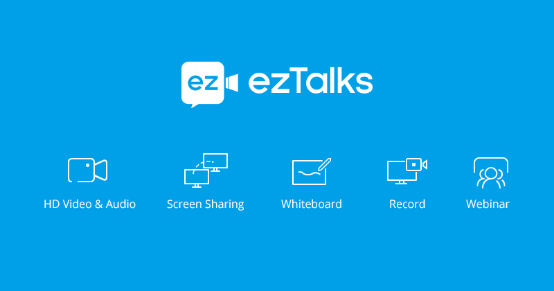 With ezTalks,you can enjoy ultra HD audio and video quality,with no difference from a face-to-face conversation. It not only allows screen sharing with with co-annotation,whiteboarding for collaboration and recording & playback,but also allows you to schedule meetings,send unlimited instant messages,conduct a poll and etc. Because connectivity is important as well,ezTalks can be accessed from any OS,like Windows,iOS,Android or Mac OS X. Why not have a test run without spending a penny? Why not seize its biggest promotion chance quickly?
Bonus 1!Each of you can sign up for free to get the free trial version. You can host online meetings with up to 100 participants for 40 mins.
Sign Up For Free Now >>
Bonus 2! As for the paid version,time-limited offer is available NOW! You can buy 1 year and get 1 year free. Don't miss!
Buy 1 Year,Get 1 Year Now>>
How to Sign up an ezTalks account?
Just as ooVoo sign up without download,ezTalks can do that also! Go to the ezTalks official website or sign up page mentioned just now and you can register an account in two ways:
1. Enter your email address and click "Sign Up,It's Free". Then go to your mailbox to activate your account and complete your profile within minutes. No Credit Card is needed in this process.
2. Click on login with "Google" or "Facebook". And you will sign up successfully without email activation. The users never have to worry about forgetting that password.
Alternatively,once you have already downloaded ezTalks apps,you can also follow the instructions below to get an ezTalks account for free.
1. Click "Sign Up" in the lower-left corner of Login interface to register an ezTalks account.
2. A page will automatically pop up. Then you can do the following steps in two ways as mentioned above.
How to Sign in Your ezTalks Account?
Way 1. Once you have registered the ezTalks account,you can go to the ezTalks official website and click on "Sign In" on the upper right corner to the user center page.
Way 2. You can also download the ezTalks desktop or mobile apps. Then sign in your account to schedule a meeting,start a meeting,join a meeting or add contacts.

Note: After easy signup and signin,you can host an online meeting NOW! Those invited to a meeting can choose to join without signing in an account.
ooVoo Review
Though ooVoo is imperfect with functions,it still gains some fans who look for basic functions when video conferencing. Oovoo is a social app that allows users to communicate flexibly with voice and video chat with its video conferencing technology. ooVoo is also a social network just like Facebook and Twitter. It helps to connect and keep you closer to your family,friends,teammates and so on. The app allows users to talk to up 12 people at once in a group and will display 4 people on screen. This appeals to younger users,as other video apps only allow for one-to-one video chats. With ezTalks,you can also enjoy what you can enjoy via ooVoo!
ooVoo sign up:You can get ooVoo sign up for free messaging and video chatting. Users simply enter their email details or alternatively they can sign up using Facebook logins. Users are required to provide your name and date of birth and then the app will then provide you with a unique ID. Please note that users should be at least 13 years old to set up a profile.
ooVoo sign in: First,you should go to its official website or run the app. Then find the ooVoo sign in entry. Lastly,you can log in using email/ooVoo ID and password. You can also login in with Facebook. The ooVoo sign in process is as easy as ezTalks.
Conclusion
Actually,whether you're seeking professional collaborative toolsin meetings or simple tools in daily communication,and whether you want one-to-one video chats or group chats,ezTalks can meet your different needs. ezTalks will give you more than you get via ooVoo! Picture source from Clipartkey,PNGitem,KindPNG.