Five Popular Video Conference System Comparison
A video conference is a live and visual conference between two more people located in different locations for communication purposes. Video conferencing allows transmission of text and static images between two places. It is also very possible to transmit full-motion video images and high-quality audio between multiple locations.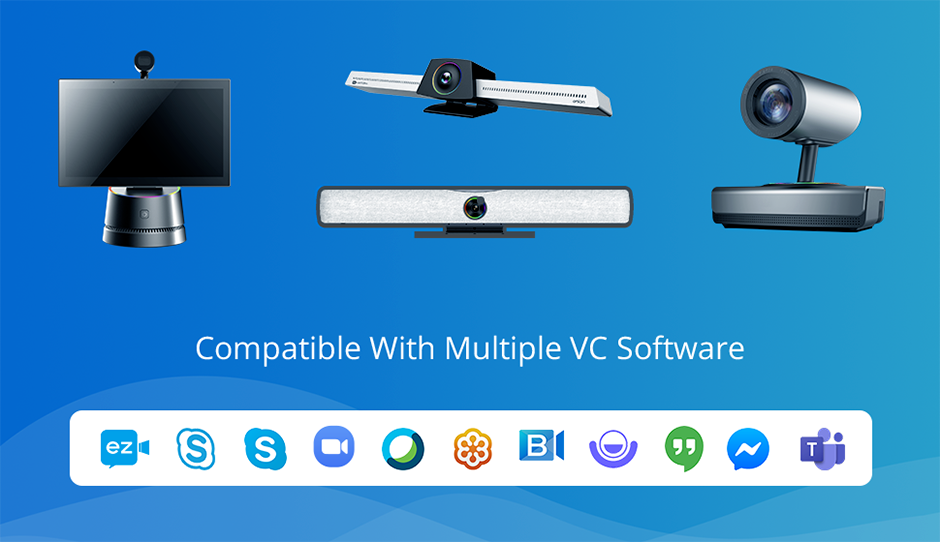 ezTalks Hardware
Supports Multiple VC AppsezTalks all-in-one video conferencing devices work with most popular VC apps like ezTalks,Skype for Business,Skype,Zoom,WebEx,GoToMeeting,BlueJeans,Lifesize,Google Hangouts,Facebook Messenger,Microsoft Teams and more as you require.Request A DemoVideo conferencing systems comes with many benefits amongst them,lowering travel cost particularly when team members are far from each other,and saving time. It is hectic and cumbersome to gather team members for a meeting; it is time-consuming and not always practical. With the right video conferencing,you can meet them anywhere anytime saving you money,energy and time. We are going to provide an objective video conference system comparison for top 5 popular video conference systems.
1. Polycom Video Conference System
It is a video conferencing system that helps in increasing the productivity of your video calls and phone calls. It makes the voice clearer and ensures that participants can hear each other clearly,hence enabling concentration on the discussion.
Benefits:
• Face-to-face Collaboration: It is possible to have a face-to-face collaboration with Polycom video conference system without forcing people into the office,making your work done faster no matter the distance between you and staffs.
• Innovations: Polycom video conference system groundbreaking innovation sets it apart as the global leader in collaboration. It is professionally designed by experts to meet class and quality.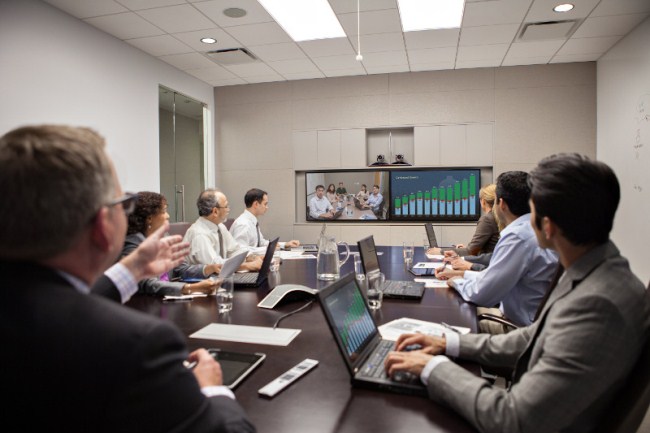 2. ezTalks Video Conferencing System
It is an all-in-one video conferencing system,easy-to-use by allowing you to host unlimited HD video conferencing. ezTalks applies to larger companies such as in government and community. It is IOS,Windows,Mac,Browser and Android supported. It is ideal for private and group chat.
Benefits:
• HD Video and Audio: Simplifies face –to-face communication across the screen by providing ultra-high-definition videos and crystal clear audio.
• Instant Screen and Content Sharing: ezTalks allows you to share screen with fellow participants to demonstrate your operations in real time or present.
• Record and Playback: ezTalks has a recording and playback feature for quick reference and easy storage.
• Control and Management: It has excellent setting fitted to ensure meetings are orderly via presenter; permit speaks,mute all,kick out,etc.
To upgrade your conference room easily,you can choose ezTalks hardware solutions ranging from mini rooms to large rooms covering all of the scenarios. All ezTalks hardware with great compatibility and a high performance-price ratio allows users to choose their preferred VC software like ezTalks,Microsoft Teams and more as required.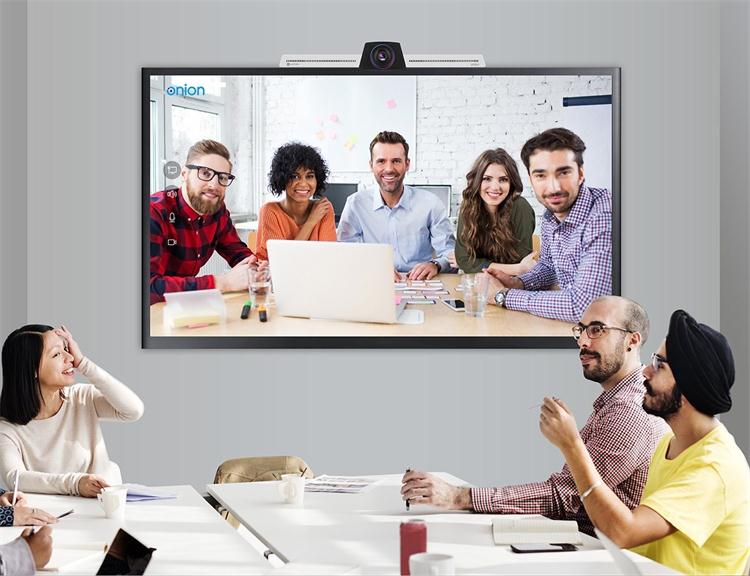 3. Logitech Video Conferencing System
Logitech video conferencing system is simple to use and affordable,you only need a USB plug-and-play connectivity that allows connection to devices such as a laptop. It is designed to handle a group of people in a meeting,from 14 individuals up to 20. Reason being,it has optional expansion microphones,allowing everyone to collaborate.
Benefits:
• Full HD Video: Logitech video conferencing system gives full high-density videos with an excellent smooth streaming in the conference calls. It is featured with autofocus and face detection to ensure the best viewing.
• Four Omni-directional microphones with 360-degrees coverage: Logitech's speakers are separated from the microphones and placed on a station so as to improve audio quality. Featured with four omnidirectional microphones to pick up sounds with equal frequency from all sides or directions,Logitech video conferencing system also provides an additional receivers option to cover larger meeting rooms.
• Easy to control: Logitech video conferencing system comes with a remote control as a small IR blaster to give more comfortable experience. The device allows you to preset,control calls,zooming settings,and adjust volumes as well.
• Compatible: Logitech video conferencing system is compatible with Bluetooth and NFC protocols,enabling easy and quick connection to smartphones,tablets,etc.,to participants.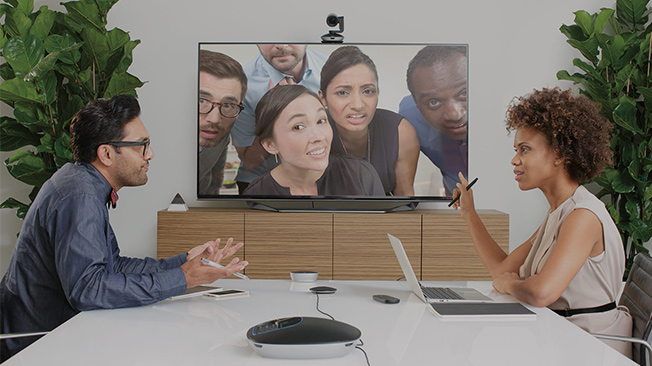 4. Lifesize Video Conferencing System
Lifesize video conferencing system has eliminated complicated hardware by embracing software. It allows three major types of video conferencing; point-to-point,multipoint and streaming solutions automatically without any need to configure anything.
Benefits:
• HD video communication: Lifesize video conferencing system provides and delivers high-definition video products.
• Collaborative: Secured with built-in encryption,SSO,and SAML,Lifesize has a cloud-based application which natively pairs participants.
• A Great Value: It is affordable and lowers total cost by combining audio,video,and web conferencing,recording and sharing in one application.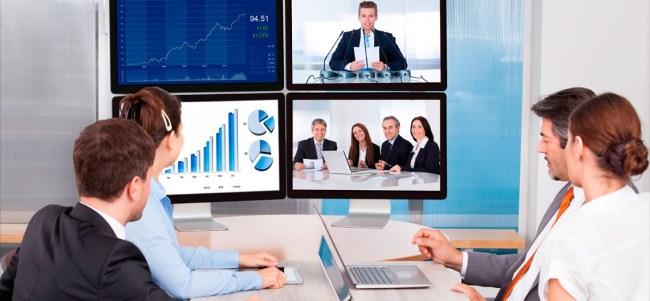 5. Vidyo Video Conferencing System
Vidyo video conferencing system offers a complete HD video for universal end-point in any network without upgrading systems for effectiveness. Vidyo is fully customized and easy to integrate.
Benefits:
• Confidentiality: Allows face-to-face engagement on virtually every consumer device making online customer experience personal
• Compatible: It is suitable to connect to smartphones,and PCs. Hence making it easy to connect remote teams and teleworkers.
• Effective: Vidyo video conferencing system has an excellent multipoint video conferencing experience,therefore,enabling unified communication.