Comparing Video Conferencing Services for Small or Medium-sized Enterprises
So your company is comparing video conferencing services,because pressure on your budget means routine business travel is expensive. Video conferencing presents an affordable alternative for small companies to meet up with staff for meetings or training,customers for sales and negotiations,and suppliers for updates and problem solving. This video conferencing services comparison looks at five video conferencing services.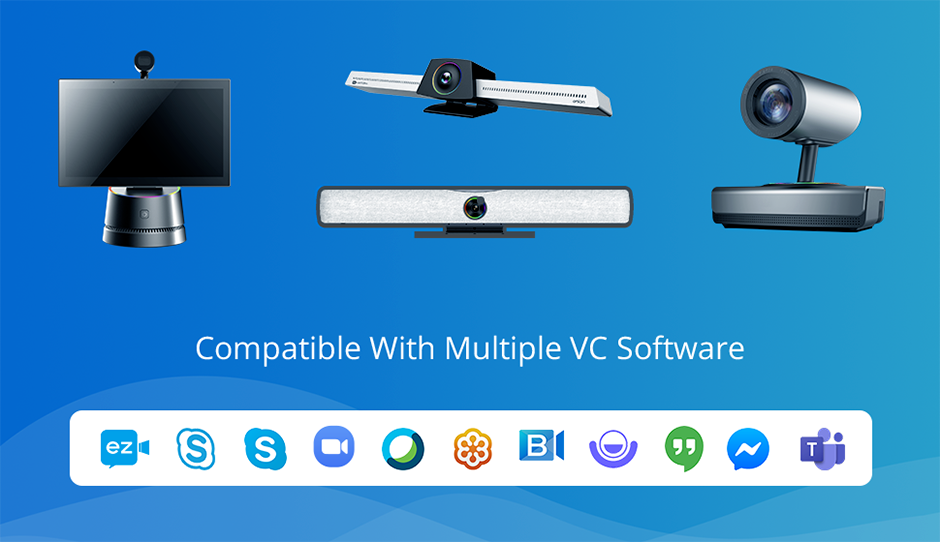 ezTalks Hardware
Supports Multiple VC AppsezTalks all-in-one video conferencing devices work with most popular VC apps like ezTalks,Skype for Business,Skype,Zoom,WebEx,GoToMeeting,BlueJeans,Lifesize,Google Hangouts,Facebook Messenger,Microsoft Teams and more as you require.Request A Demo
Video Conferencing Market
The fast pace of development of video conferencing solutions coming to the market means that the overall market will continue to grow at an annualized rate of 8.4% until 2020,reaching $3.6 billion dollars according to Frost & Sullivan's 2016 web conferencing findings. With demand growing fast,new vendors are entering the market; and existing vendors are updating their services.
Ultimately,small and medium-sized companies looking for video conferencing services that combine video,audio,chat,web and mobile hosted on multi-platform apps will both benefit from the variety of video conferencing solutions and prices. In this article we look at five of the top solutions for video conferencing services by taking into account the importance of being cross-platform,meeting management & in-meeting tools,and pricing plans.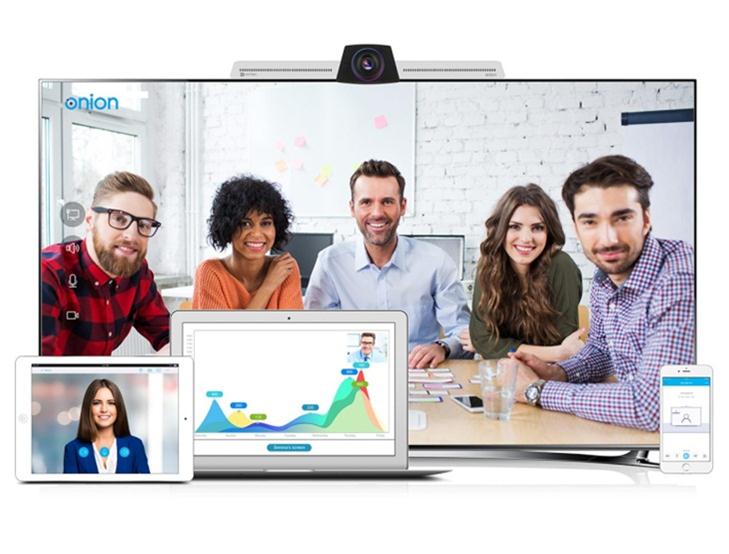 Video Conferencing Solutions
The five video conferencing services are:
* Verizon Video Conferencing Services are offered by Verizon Communications,Inc.,in the United States. Verizon is the largest communications conglomerate in the US marketplace.
* Amazon,offers their own Amazon Chime service,with high-definition video conferencing for small teams of up to 16 people,in a simple app available for all major platforms.
* ezTalks from Hong Kong offers a variety of video conferencing equipment and services for small to large companies across the globe. ezTalks video conferencing equipment allows you to choose your preferred video conferencing software including ezTalks,Microsoft Teams and more as required.
* GoToMeeting is sold by Citrix Systems,Inc. from California,US with a background in collaboration software for enterprises,including video conferencing solutions.
* BT Video Conferencing Services are provided by British Telecom,which sells communications services in a large number of countries to large multi-national companies.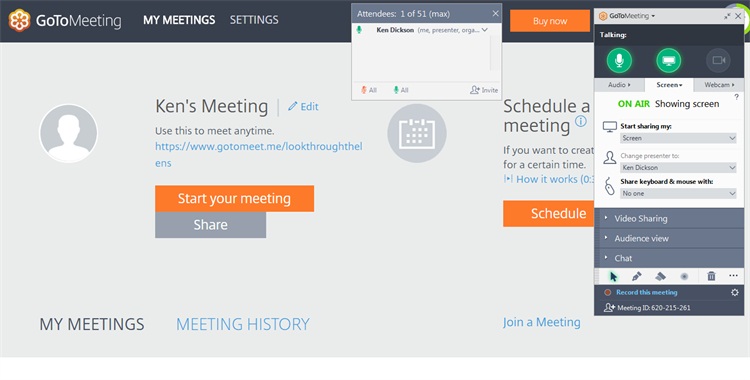 We examine three criteria across each of these services: Cross-Platform Availability,Meeting Controls & Tools,and Pricing Plans.
Cross-Platform Availability
In the days of yore,meetings would take place in a specially equipped room; and the meeting would be live-streamed from one such room to another room somewhere else. Nowadays,each of us holds a video-capable,audio-enabled device in our hands. The sensible video conferencing tool recognizes that by managing a fully cross-platform solution: on the desktop of a PC or Mac,on mobile (either iOS or Android or Windows or Blackberry),and on the Web Browser.
Verizon Conferencing seems to be only available for PC or Macs due to its dependency on Microsoft Office Live Meeting,limiting its usefulness to specially equipped rooms. If you're using a portable PC or Mac,you may still be able to run the software. If you're using a hand-held device,you're out of luck. BT Conferencing offered limited mobile apps under different branding for its meeting software. Searching on the website didn't indicate any available software for the Mac,though apps were available for other major platforms and the web.
Amazon Chime is available for the four major platforms,Android & iOS for mobile,PC & Mac on the desktop. There was no web-based version. GoToMeeting seems to be broadly available on both desktops,four different mobile platforms,as well as providing a web app. Lastly,ezTalks is available on all the major platforms and includes a special iPad version. There is no web version at this time.
Only the best business conferencing tools recognize the importance of being able to connect across platforms rather than requiring the purchase of dedicated or specific conferencing equipment. That way business meetings can take place where and when needed.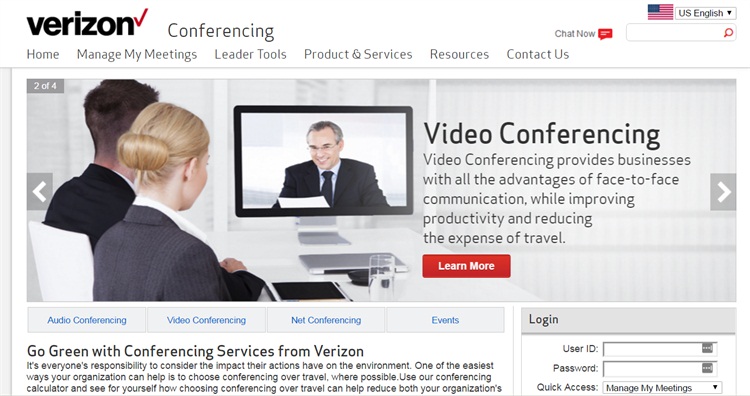 Meeting Management & Tools
From arranging the agenda,scheduling the time & participants,and controlling the progress of the meeting,it's important to know that your video conferencing tools will allow you to handle the meeting effectively. Setting up the meetings,inviting participants and starting on time are all aspects that can make or break effective video conferencing.
Once the meeting is in progress,the chair needs to maintain the order by controlling the meeting order,allowing presenters to speak and stop speaking,permitting and locking meetings,etc.. GoToMeeting made it possible to host meetings from mobile devices,which would be ideal for a busy CEO who is not always in the office.
Modern tools are also essential for sharing content,like Office documents,etc.; whiteboards for explaining complex ideas; desktop sharing for showing applications; in-app chat for person to person communication; and recording sessions for your company archives.
Most of the video conferencing solutions covered these bases,but notable exceptions included Chime which did not provide whiteboard tools and GoToMeeting's which was for drawing only.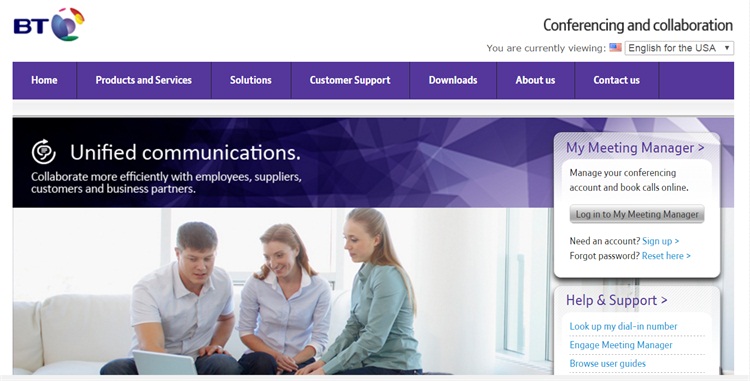 Make or break features may depend on a company's particular requirements; some features may not work as well on all platforms. So using a trial plan for test-driving the apps is highly recommended.
Pricing & Plans
It's hard to choose a service when pricing plans and trials aren't available. You can't tell how much you will pay for the service,nor determine whether the software will play in your environment.
The two worst contenders in this respect were BT Conferencing and Verizon Video Conferencing,neither of which provided any idea of costs without first having to contact a sales representative. Nor was there any evidence of trial services or software.
Chime's pricing is available in three tiers: basic,plus,and premium. The basic tier is very limited after the trial period of 30 days; the plus tier is $2.50 per month per user (but lacks important features),and the premium tier with a maximum of 100 participants at $15.00 per month per user. It gets expensive fast and is limited at the top-end. GoToMeeting's offering was separated into four tiers,up to a maximum of $49.00 per month for 100 participants. There was also a small and limited free trial for new customers.
ezTalks Video Conferencing offers 3 plans,a limited free package with up to 100 people,a tier of 100 participants at $49.99 per month,and an enterprise tier. However,ezTalks also allowed a small company to pick a plan that suited it,and it scaled upwards to 10,000 participants for its enterprise level. None of the others mentioned this ability to scale quickly as an enterprise grows.
Conclusion
The above is a detailed video conferencing services comparison. For small and medium-sized enterprises,control of user-costs,cross-platform availability,superior features,and scalability all inform the decision to choose the right video conferencing service. ezTalks provides user-cost clarity,a wide range of apps,and a powerful selection of tools. It also gives your enterprise the scalability in your video conferencing plan as you experience the rapid growth of your business.