Comparing Top 10 Cloud Video Conferencing 2017
Video conferencing cuts the travel time as well as cost with the facilitation of global meeting at the time you want. So no second thoughts are required for this very technology. It being one of the most reliable and versatile forms of communication will enhance technologically in upcoming time also. When you look for cloud-based video conferencing services options you will discover yourself completely at sea. Hence,it is good to compare cloud video conferencing services for knowing their parts and parcels. The top 10 cloud-based video conferencing comparison here will open some diverse possibilities available in the market. This will simplify reader's mind that might be previously drawn away by the competitors.
1. Skype
If you are comparing cloud-based video conferencing services you can't forget the oldest among them i.e. Skype. Skype is a product of Microsoft. The distinctive feature that makes it special is that it accepts non-Skype calls too. You can use it for text messages,audio call,video message or video call as well. Its operating simplicity makes it the most enchanting video conferencing services. Skype is available both as a web app as well in the form of mobile application that increases its reachability. Skype video conferencing services are not only benefiting the corporates but also people and students as well. Its screen sharing and conferencing features have made it stand out of crowd giving it a top position.
2. ezTalks Meetings
It is an innovative platform that provides cloud video conferencing services. This platform keeps itself up with the advancement in technology and is leading software for video conferencing. In ezTalks Meetings,you can either act as a host or can join it for online webinars and meetings. It is flexible and meets user demand at too many levels. It is compatible with both iOS and Android devices that make it acceptable globally. It differs in whiteboard feature and HD video abilities in contrast to Skype. Rest features that you can discover are the options like screen sharing,file sharing and recording feature here as well.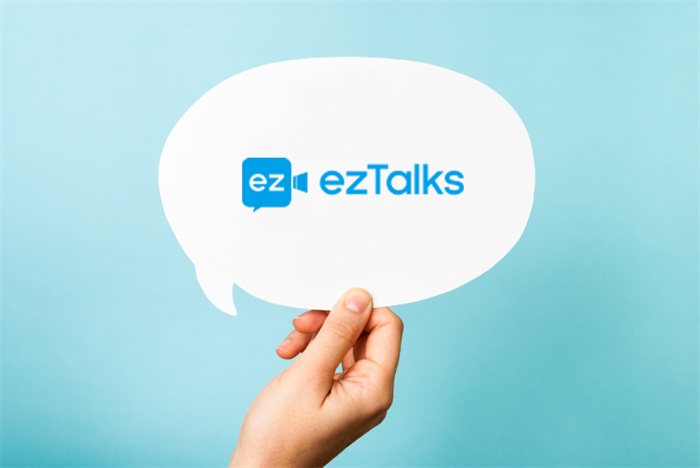 3. StarLeaf
Star Leaf is a cloud-based video conferencing system that was preferably designed to ease the complexities of the users. It helps its users to communicate with a little or no stress. You will find TATA,Travelex,Habib's,Bose and many such renowned brands as its customers. StarLeaf does not rely upon any third-party infrastructure and develops its own system on which its entire communication network is based. Additional you can opt for meeting and mobile working systems.
4. TrueConf
TrueConf comes with high level of collaborative tools and user-friendly interface. You can connect up to 120 participants in a video conferencing meeting room,which makes this system quite flexible. TrueConf has multi-platform compatibility including Android,iOS,Windows and Mac OS X. It provides full HD video conferencing services. With a great range of useful tools like desktop sharing,recording,chat,and status tools it has gained the trust of almost 3 million users globally.
5. Google+ Hangouts
Google + Hangouts is a video conferencing tool that does not require any unnecessary software to download for use. Simple user interface,fast dial,and other feature pass it with flying colors. It allows maximum 10 users of Google+ at a time. It supports iPhone,Android and any platform provided it has a browser.
6. Brother OmniJoin
OmniJoin is a cloud-based invention for conferencing online by Brother. With a limit of 30 participants,it works pretty well for conferencing purpose but it can't be considered as an absolute innovation. Features like a waiting room,private cloud,mobile app,record and play options make it a smarter service. Security and interoperability are something that is common it as other services. OmniJoin is extending its services and hopefully,it will come up with something exciting soon.
7. Adobe Connect
For operating Adobe Connect,you need to have either of the two platforms i.e. Android capabilities or flash iOS. It is completely based on Adobe flash and divide the users into two categories i.e. the host and the presenter. The host is the person that initiates the meeting and controls the participation of other members in it. The presenter is the person who is actually delivering the presentation either in the form of the slides or the visuals. The main pitfall of this system is that it is limited to only flash based apps.
8. BlueJeans
Blue Jeans provide you a facility to connect with 1 to 100 peers across different devices for easy communication and collaboration anywhere anytime. It can add video meetings through Facebook as well. It is interoperable which means you can connect through a wide range of devices. Its uniqueness lies in the private meeting room that is provided to each of its users. You can host conference meeting through it. BlueJean's services are described as endpoint agnostic due to its compatibility with all range of software and smartphones. This company was founded in 2009 and is quite young in comparison to other cloud-based video conferencing services.
9. GoToMeeting
GoToMeeting can be described as web-hosted service that was developed by Citrix. It is considered as an easy way of video conferencing. Its flexibility to support Android,Windows,Mac devices make it an added advantage for use. You can find in it HD faces and screen sharing facility in this as well. The limitation is its major pitfall that drives very fewer users towards it. With multi-monitor support and recording features,it is trying to take a stand in the market. It has two divisions. One is GoToMeeting Host and other GoToMeeting Corporate. The former comes with 25 users and single organizer option but the latter offers up to 100 users and multiple organizers. So,for multiple users and organizers,you can go for the latter one.
10. Cisco WebEx
Cisco video cloud services delivered through clouds provides the users with a wide range of solutions. The services are provided by Cisco itself and its qualified partners. If compared with other services,it has an advantage of added Extension to different hosted collaboration and even with the unified applications of communication. Like other video solutions,it provides you with interoperability,virtual meeting room and multiparty conferencing as well.
Video conferencing is a way of face-to-face communication in which you establish a live visual connection between two or more than two persons that are located at different places with added flexible features. Cloud-based video conferencing does not require any hardware element that is obligatory in traditional video conferencing system. It comes with an additional feature of handling both 2 dimensional as well 3-dimensional video broadcasting. With lesser upfront cost,cloud video conferencing is gaining popularity. The aforementioned top 10 cloud video conferencing comparison may help you find a right one.