Benefits of Video Conferencing in Different Fields
With the ever-improving video conferencing technology and the increasing market demands,more and more fields,like business,education,healthcare,have embraced video conferencing technology as a means of improving working efficiency and staying ahead of their competitors. Today this article emphasizes on sharing you what exactly the benefits of video conferencing are in different fields.
What Is Video Conferencing?
You might regard video conferencing as teleconferencing. Actually,video conferencing differs from teleconferencing. Video conferencing,also known as videoconferencing,refers to individuals or groups dispersed in two or more different locations draw support from telecommunication technologies to get together and have "face-to-face " conferences online.
What Are the Benefits of Video Conferencing in Multiple Fields?
By using video conferencing,you enable to communicate with partners,colleagues and customers timely while observing their facial expressions and body languages as if you were in the same meeting room,sharpen unformed ideas by expressing opinions freely and sharing electronic whiteboards,screens,and files. Simply put,it makes collaboration much more efficient.
Apart from the common benefits,you may realize that video conferencing applied in different fields shows unique features and benefits. The following part mainly tells you the benefits of videoconferencing in different fields in detail.
Benefits of Video Conferencing in Business
Video conferencing gives you an opportunity to interact with people they never go to meet. This is quite helpful for your enterprises that have branches around the country,even around the world,and those that devote to collaborating with other enterprises located in different places. With video conferencing,your enterprises can communicate with partners and even customers anytime and anywhere while reducing some unnecessary and needless business trip. To get more information,you can read 10 benefits of video conferencing in business>>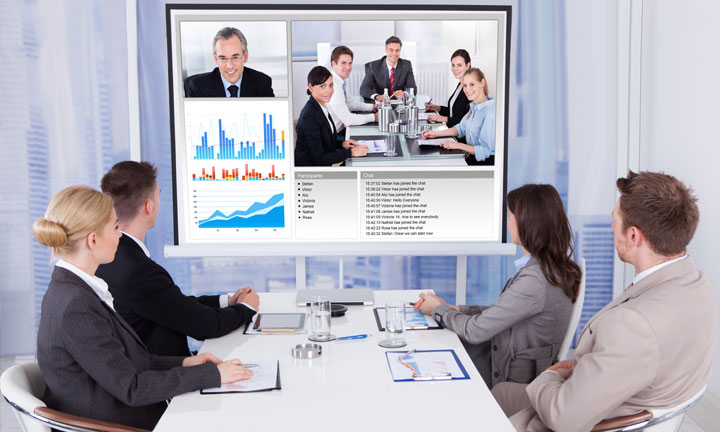 Benefits of Video Conferencing in Education
Video conferencing technology does not only mean for business. You may be surprised at how useful it is for teachers and students. With it,teachers enable to organize virtual trips,keep close touch with students' parents,consult education experts online anytime anywhere,and help students enhance knowledge and sharpen communicative skills as well. To get understood more about the important role video conferencing playing for education,you'd better check 8 benefits of video conferencing in Education>>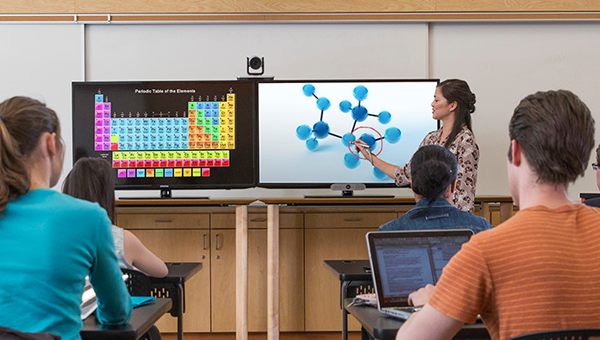 Benefits of Video Conferencing in Healthcare
Healthcare is one of the most important things that people concern about. The extensive utilization of video conferencing lets health industry enter into a brand new stage that people have easier access to medical treatment regardless of where they live. For hospitals and healthcare institutions,video conferencing proves to be beneficial to empower them to help more patients with less time and cost spent on travel,and to organize training courses and specialist symposiums to improve medical services. Get more on 6 benefits of video conferencing in healthcare>>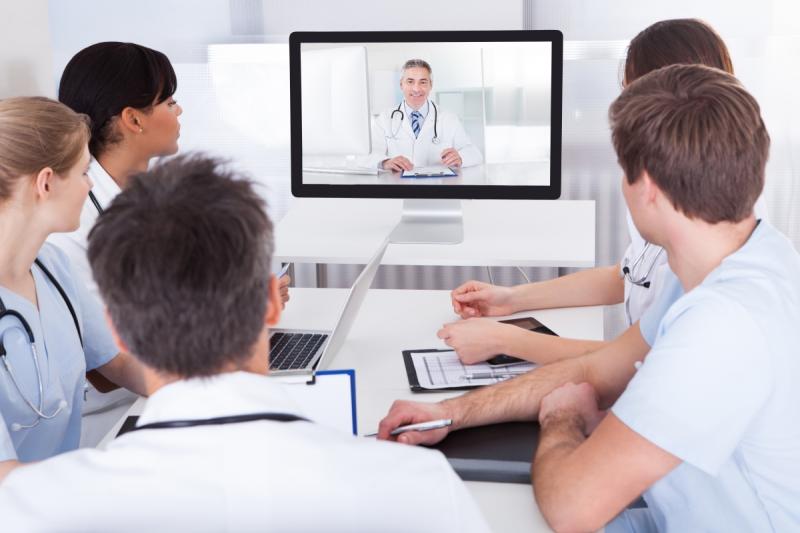 Benefits of Video Conferencing in Training
Thanks to video conferencing,staff training is no more a tough and one-off thing. Your enterprises don't need to spend needless time and expense to send trainers to branches around the country or invite employees to the headquarter to attend the training courses. Just start an online virtual training with a video conferencing solution,like ezTalks Meetings.
Want to know more about how training benefits from video conferencing? Just click 6 benefits of video conferencing in training>>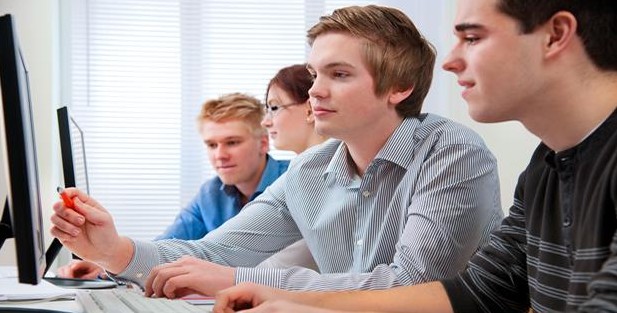 Benefits of Video Conferencing in Court
If you usually pay close attention to dynamic states of courts,you must have found that more and more courts have facilitated video conferencing. That's because video conferencing enables courts to make remote arraignment,hold remote trials,enhance collaboration between judge and jury,and among different courts,and more. Get more on 5 benefits of video conferencing in court>>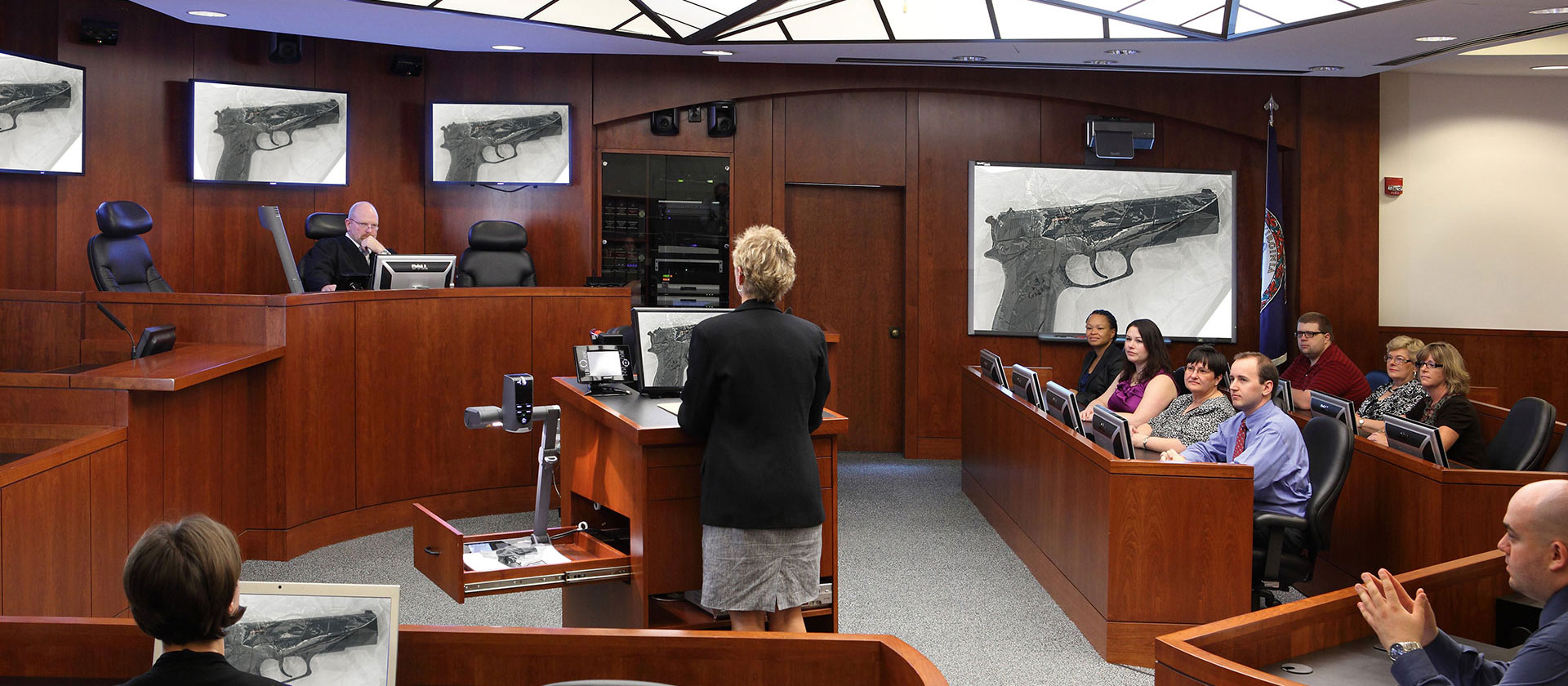 The above is focused on showing you the top five benefits of video conferencing in business,training and court. With the development of video conferencing technology,video conferencing will be conductive to many more fields.