6 Popular WeChat Alternatives
WeChat is a popular Chinese free messaging app that supports almost all the platforms including Windows. You can use it to share your documents and files along with chatting with your friends and family as you do with your mobile. You will have to have a Wechat account on your mobile if you want to use it for Windows.
Reasons to Find Alternatives to WeChat:
Though it is very popular among the people who message frequently still it lags behind several other messaging services like Facebook Messenger or Skype etc. as it does not allow video chat and video sharing etc. Some of the best WeChat alternatives are briefly described here under to help you in choosing the most suitable one for you.
1. Facebook Messenger
It is one of the faster ways of sending and receiving messages as well as making calls. You can use Facebook Messenger not only for sending messages to your Wechat friends but also create groups of your friends for chatting with the group online through this messaging app instead of WeChat. It allows you to message and make calls with your friends instantly if their devices are connected to internet. It also helps you to add your location on it like your map. You can also organize meetings and other similar things and share your pictures and images with your Facebook friends by using this app.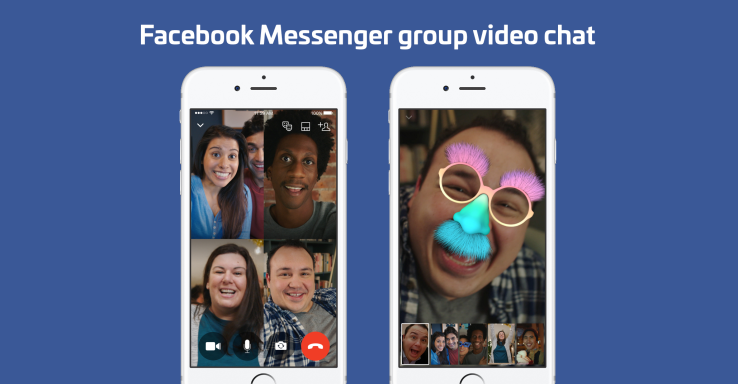 2. Google Hangouts
This messaging app was earlier known as Google Talk. Today several other features have been added to GTalk to make Hangouts an effective substitute to it. Now you can also include your images and photos in your messages which were not possible with GTalk. While finding reasons to replace WeChat with Hangouts you will find various unique features in the later one. It allows you to show the picture of the contact against his/her name in your contact list. Moreover hangouts has offered a number of new emojis to its users to send with their messages. It also allows you to copy and paste a lengthy text on the document preferred by you. You should use its latest version while using it as an alternative to Wechat.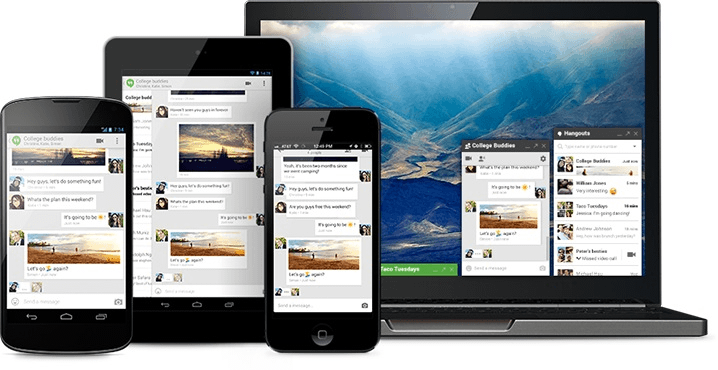 3. ezTalks Cloud Meeting
it is one of the WeChat alternatives that allow you to use them for Mac,Windows,iOS and Android devices. it is one of the must have apps even if it is new in this field due to diversity of its features. Along with sending text messages and doing chat with your friends it also allows you to use it for video conferencing and organizing online meetings with your friends and associates. It also allows you to share your content,images and videos along with screen of your computer with other participants in a meeting. Its free version allows you to communicate with up to 100 people whereas for up to 500 people you will have to buy its premium quality paid plan.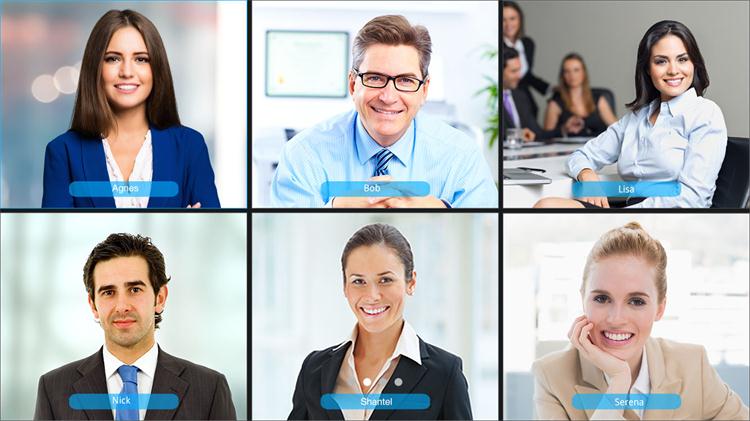 4. Pidgin
This messaging app became popular after the exit of GTalk from this platform. This messaging app is serving this industry since last ten years. It supports wide range of networks that allow chatting to their followers. It works like several other messaging networks including MSN,yahoo,ICQ and AOL Instant Messengers along with Facebook etc. It also supports several smaller networks working on XMPP servers like IRC. One of its windows display the list of all of your contacts so that you can classify them into groups even if they are not using the same network. It can be one of the good Wechat alternatives due to its compatibility with cross-platform networks.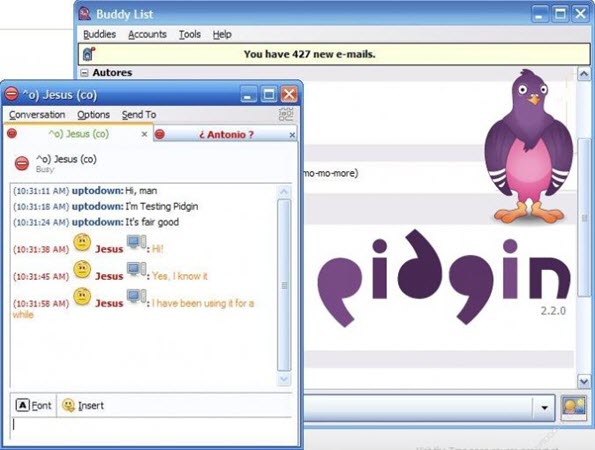 5. Trillian
This fully featured chat app works with almost all networks including Android,Mac SO X,iPhone and internet. It also allows you to use its different types of IM services like XMPP,Yahoo,Twitter and AIM etc. Its free plan is available for persona usage but if you want to use it for businesses purpose then you will have to buy its paid version as it offers flexibility to use lots of its unique features like Cloud backup etc. At present,the intuitive and simple interface of this messaging app works comfortably at faster speed than others like Wechat.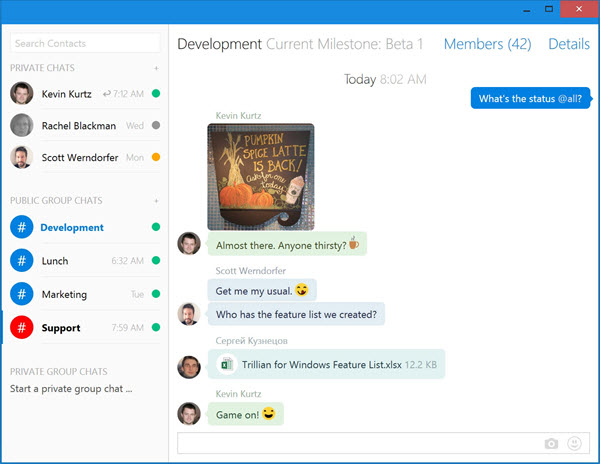 6. Skype
It is one of the most famous messaging apps all over the world,since its inauguration. It can be used as an excellent alternative for WeChat as it offers many additional features which are not provided by the former one. It can be used to get instantly connected with your friends and associates on your contact list. Along with it Skype also allows group chat with remotely placed colleagues and friends through its video communication feature.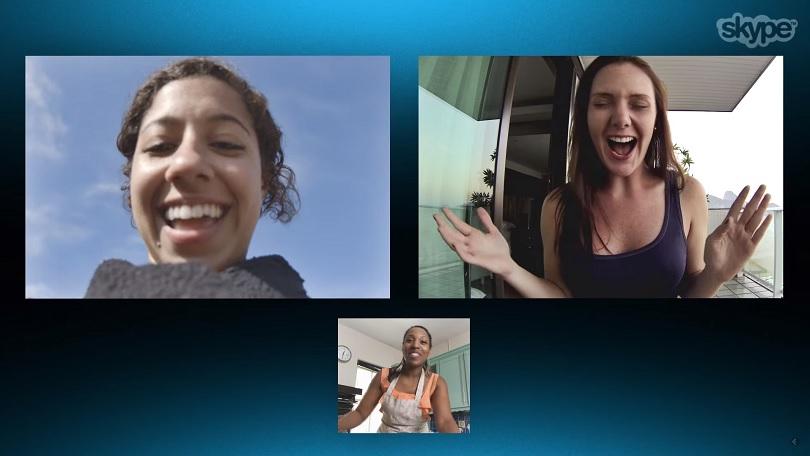 Thus,you get information about 6 WeChat alternatives. Most of these alternatives can fulfill your communication related requirements on your personal level or for your business. But while choosing anyone from this to replace Wechat,you should ensure that it is compatible to the devices you use and meet up all of your requirements.