5 Zoho Meeting Alternatives
Zoho Meeting offers consumers several apps like Calendar,Chat and CRM. It is indeed a popular business communication tool in the globe today. However,as exemplary as Zoho tool is there are a good number of alternatives for users.
What Is Zoho Meeting
Zoho Meeting can be described as top notch business communication tool that has features such as desktop sharing,web meetings and web conferencing. It is particularly designed for business companies who have several teams working in different locations so that coordinate closely together and in real time. It allows users to conduct their online meetings in a more efficient manner as well as to decrease travel costs. Zoho works well with Linux OS,Mac and Windows. It also supports browsers such as Google Chrome,Safari,Firefox and IE. Consumers can easily rebrand Zoho with their own logo and color scheme and embed it to their website to access a wider audience. The software allows users to conveniently transfer control to clients in the course of product presentations.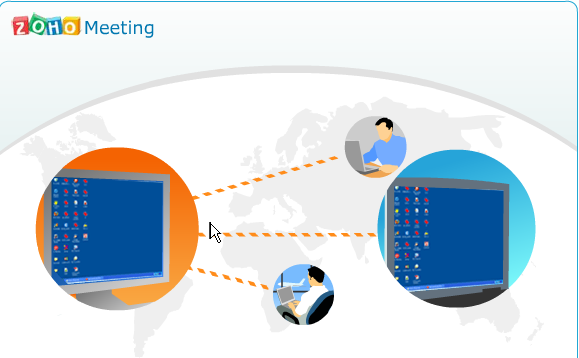 5 Zoho Meeting Alternatives You May Want to Know:
1. ezTalks Cloud Meeting
It is considered to be the best video conferencing software to be released to the market in recent times. It is no secret why it is at the top of the list of Zoho meeting alternatives. The key features of ezTalks Cloud are as follows:
• It is free for 100 attendees with 40 minutes.
• Private & group text chat.
• Collaboration tools such as remote control,whiteboard annotation and drawing.
• Meeting recording function.
• Content sharing.
• Instant messaging feature.
• Screen sharing.
• Microphone/audio mute ability.
• Attendees who lack an account can be made presenter.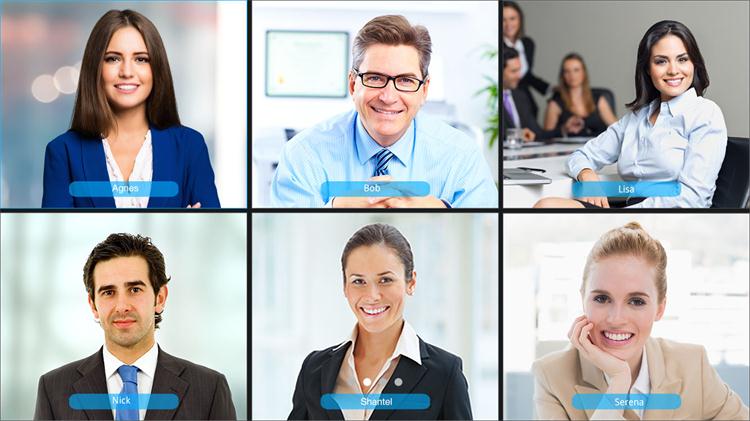 The audio conferencing offered by ezTalks Cloud Meeting is toll free. This software can be successfully used in industries like military,finance,legal,healthcare,training,education,government,community,enterprise as well as other industries for webinar,online training,online teaching and online meeting.
2. GoToMeeting
This is a popular tool for communication the world over. It is considered to be among the top Zoho Meeting alternatives currently available in the market for consumers. This is because it allows for the easy scheduling of meetings. It enables users to virtually meet with many users i.e. up to twenty five people. It has chat options like VoIP,mobile phone access and video. GoToMeeting is fairly straight forward and very easy to utilize. This effective tool has interesting features like the ability to share screen,HD Video Conferencing,personal meeting room etc. A person can collaborate and present straight from his/her computer or iPad.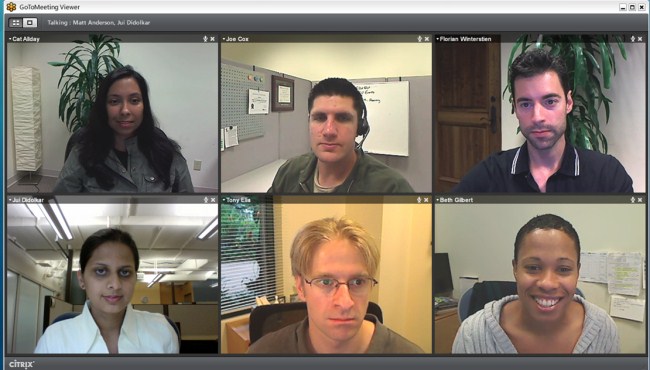 3. Cisco WebEx
This Zoho Meeting alternative is highly regarded as a global leader with regard to video conferencing and web conferencing. It has been in operation for a while now and this is why it is being utilized by giant brands in the inexpensive and easy delivery of webinars. Cisco WebEx is keen on providing excellent HD video calling services to all its consumers. In fact,one of its strong points is the ability to display 7 screens simultaneously. The salient features of this product include white boarding tools,note taking tools,annotation tools,video and audio recording options.
The screen sharing feature exhibited by Cisco WebEx only allows the user to share a portion of the apps on his/her screen rather than the entire desktop.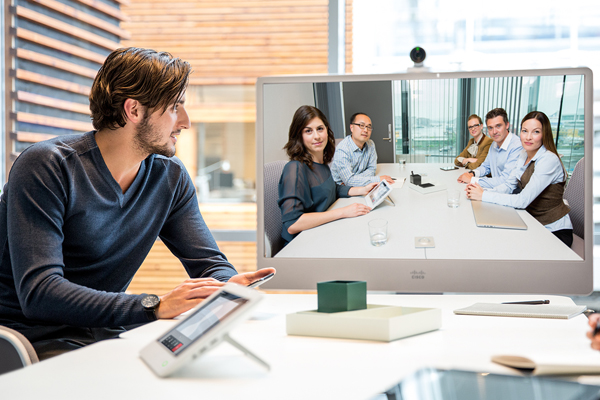 4. Join.me
This is a good training wheel for webinar especially for people who are doing smaller webinars on the fly as well as for those interested in instant screen sharing. It is indeed a simpler Zoho Meeting alternative for holding instant online meeting. Viewers of Join.me do not require to make any downloads. Join.me allows users to share their ideas and easily collaborate in just a matter of seconds from a smartphone,tablet or desktop device. This is the main reason why it has become one of the fastest growing solutions for collaboration.
The main features of Join.me include the following:
• Calendar plug ins.
• Chat feature with up to 250 participants.
• Record functionality.
• File transfer features.
• Video chat.
• VoIP.
• Personal chat rooms.
• Cloud storage.
• Salesforce.com integration.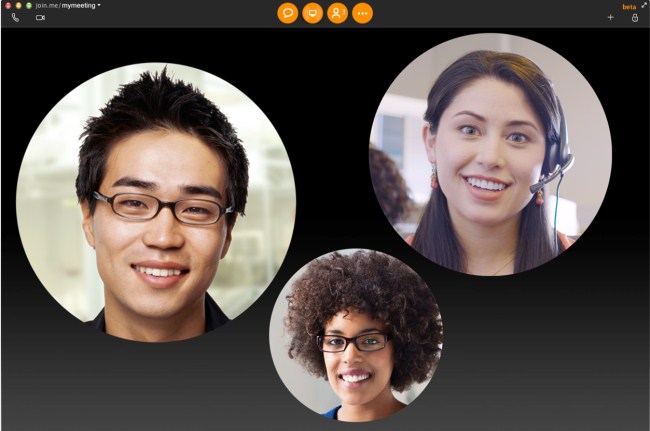 5. 8×8 Virtual Meeting
This is regarded as an impressive business communication app particularly for purposes of effective collaboration. This is because 8×8 Virtual Meeting aids in the unification and expansion of business teams all over the globe. It achieves this through VoIP and desktop sharing,web meetings with chat. This communication tool allows consumers to conduct presentations or share their desktop via a webcam. Furthermore,for better outcomes users can utilize integrated 8×8 chat,private meeting and VoIP features to manage calls.
8×8 Virtual Meeting helps consumers to provide better services to clients using a very clean interface and intuitive features. Other notable features of this Zoho meeting alternative are mobile integration,faxing and Web conferencing.
Conclusion
There are several Zoho meeting alternatives but the above 5 are considered to be the very best in the market and should be highly considered by consumers.