5 Effective Tips for Secure Web Conferencing
Nowadays,the concept of secure web conference calling has quickly become an everyday practice followed in the professional world. Audio web conferencing and also video web conferencing happen to enable real-time sharing of the individual applications,computer screens or web-based content among two (or more) mobile devices or computers. It may run within an organization data center with an on-premises delivery system or the platform will be internet based and the delivery system is software as a service (SaaS).
Recently,web conferencing security has become a concern. This is because; according to the latest survey around 50-60 percentage enterprises happen to exchange important data over web conferencing. If there is gaping holes in the system,then hackers can know every critical detail which will be catastrophic. But,there are many ways by which one can secure web conferencing and some of the tips for doing so has been mentioned here for your convenience.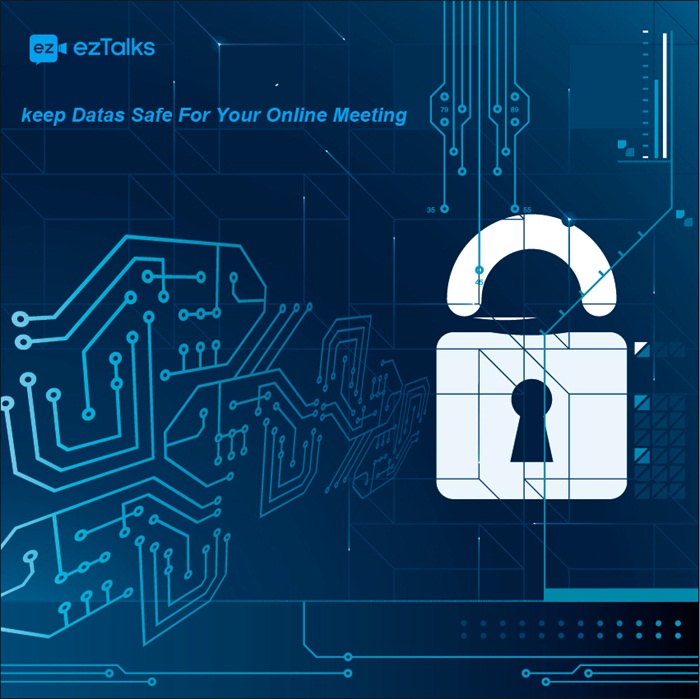 5 tips to ensure security during a web conference:
1. Safeguard access details
First of all,it is advised to keep the conference room number as well as secure personal PIN safe,so that they do not fall into the wrong hands. If you have to keep the information on computer or mobile device,do make sure they are password protected and do use a strong password. Similarly,do not keep any physical copy lying around in the office that can be seen by everyone. Do not pass the details to the participants via a third party like secretaries and assistance. Instead,contact them personally via email or phone call to keep the details exclusive between the people who will be participating in the call. Do take into consideration using encrypted email invitation in case of meeting where financial information or other such critical information are to be exchanged. There is also the option of using a Secure Sockets Layer Certificate for this purpose.
2. Keep low number of participants
Even though you feel that the participants on a call are trustworthy,still larger number of participants will mean the greater risk of web conference security breach. It could also mean that more people could be dialing into calls during the next call even though they are not invited anymore for that particular call in the future. By following this,there will also be a problem of keeping track of who is going to participate in the call at different times. So,instead of calling a large number of people,it will be best to make short and separate conference calls to make sure the voice meetings are safe. You can also use web conference call software to enjoy the benefits of secured calls with a large number of participants.
3. Use safe web conferencing software and services
With a professional and leading web conferencing provider like ezTalk and such others,there is an option to secure your conference calls. The goal of these kind of service providers is to improve the conference calling experience of an organization via their easy to follow step-by-step instructions and numerous valuable resources. The software is designed to provide important tips,how-tos,information and news about unified communication,webinar,audio/voice web conferencing,video meeting and conferencing and such others also. Besides,with such software you have kept track of all your meetings better. You should also take help of different web conferencing services like conference call recording function and alert/notification when someone joins an ongoing conference. These kind of services will help you to keep a digital record of who said what and who heard what. Because of such services,you can present the required information in case of any dispute or fraud/security breach.
4. Segment the network
Most web conferencing security issues can be resolved by segmenting your network. It is advised that you use a firewall and a virtual LAN in order to separate conferencing traffic from the rest of your network. Besides,it is also advised that you keep everything from your network to your computer software to web conference software up-to-dated to keep them safe and in top-notch condition.
5. No back to back telephone conference
Having back to back telephone conference can risk the web conferencing security and thus it is highly recommended that it is avoided at all cost. For example,suppose you have schedule two different conference call one after another with two different individuals. Now in such a scenario,either purposely or by mistake the first participant can stay on the line or the second participant can call to dial in early. In such a case,they will get full access to all the information discussed during the other meeting. This will put your personal information as well as your enterprise's security at risk. Thus,it is advised that you keep your conference room separate via a proper conferencing call software like ezTalk Meetings and others. Besides,you can also use the automatic inactivity time-out setting. When this setting is on,then this feature will stop the screen sharing option when a participant does not provide a keyboard and/or mouse input within the set amount of time.
These were the 5 best tips that can secure web conferencing effectively. Hence,it is advisable that the proper software is used and these tips are followed to avoid hackers and other such unwanted problems in the future.