5 Best Team Collaboration Apps
Teamwork is the best way to get the desired results whether it is in the workplace or other areas. With the development of the Internet,it is now possible to collaborate with team members who are located hundreds or even thousands of miles away.
It is common to see many organizations spending quite a bit of time in choosing the best team collaboration app. This is because it certainly offers a number of advantages and helps in improving productivity and keeping co-workers in touch at all points of time. It is known to aid in better tracking of projects and bring down delays and cut down on costs. We will have a look at five such team collaboration applications. We are sure it will help you to have an idea as to what to look for when buying such applications.
1. Fleep
If you are keen on getting a good team collaboration app for your team you must have a look at Fleep. It helps a lot in cutting down on the use of email and other forms of conventional models of communication. It is an interesting collaborative app built by an Estonian team. It started off as an iOS version and a web version. However,it is now adding Android version also to it along with Windows and Mac. It has quite a few interesting features and could be considered as the answer to those who are looking to bridge the gap between a reply - all types of email and something that is more efficient and smart. It has some user-friendly features and allows you to manage the list of those people whom they want to be a part of the conversation. It is unique because it can also work for collaborators who may not have Fleep with them. They can connect by using their regular email accounts. It certainly is a choice for the best team collaboration app.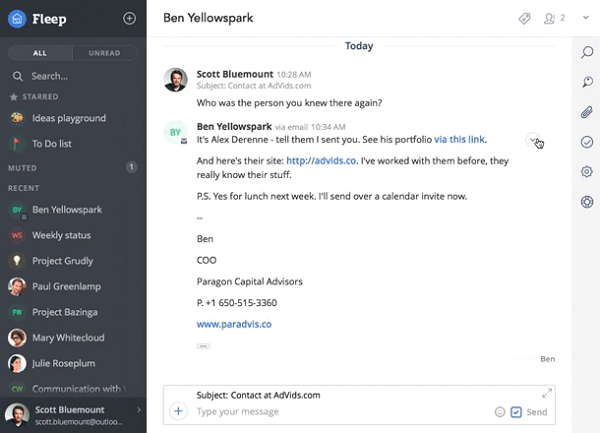 2. ezTalks Cloud Meeting
Many customers feel that ezTalks Cloud Meeting can be one of the best apps for team collaboration and it finds use in many places,including education,private and public enterprises,governments,healthcare,education and training. It is also used in military and various communities. It comes with a free version and paid version is also permitted. It can be deployed over Cloud,Web and SaaS.
It works well on Mac,Android Native,Windows,and iOS native platforms. It is known for its easy to use conferencing feature. It is possible to host HD video conferencing and can accommodate up to 100 people for free,and up to 500 people with the paid version. It is perfectly suited for screen sharing,audio conferencing,HD video conferencing,sharing of contents,recording and playback and much more. It allows messaging and chatting,streaming of presentation,just to name a few. It is reasonably priced.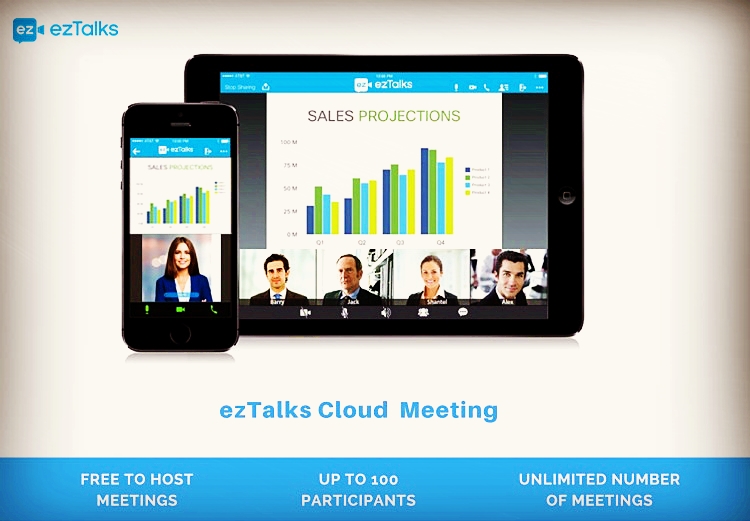 3. Slack
Slack has got a number of excellent reviews and is considered to be a very powerful group messaging application. Though it may not be able to overcome the common problems associated with email,it can integrate exceedingly well other collaboration software and apps. The best thing about this team collaboration apps is that most conversations are options unlike email where it is assumed that participation is required from all those on the mailing list.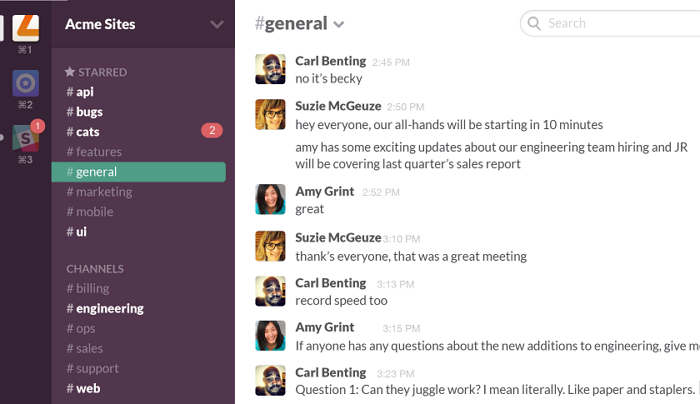 4. Volerro
Volerro is considered to be an inexpensive app for team collaboration. It comes with a free account. It has some decent features and it is easy to use. It can mark up to various attachments though there are some users who are not very satisfied with the reporting tools it offers. It is not available as a mobile app which certainly is a dampener. However,if you are looking for quality communications with the help of an in-app chat box,it certainly would be a great option. If mobile application is activated,it could be a great product according to many users.

5. Ryver
This is a team collaborative application which could accommodate unlimited guests and users. It also has unlimited message search options. It has one of the best and well organized interface. It also supports Zapier. Administrators can delete messages and this is a unique feature which sets it apart. However,it might lack notifications options as far as keywords are concerned. Visual interfaces are non-existent. It does not support voice and audio calls.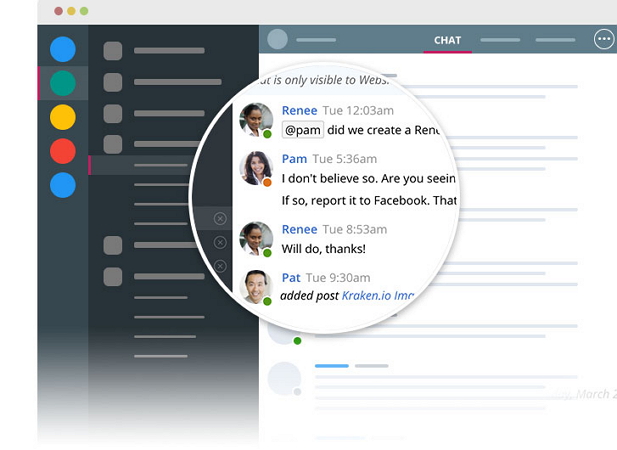 The above are just a few of the many team collaboration apps available in the market. If you shop around,do some research and go through the due diligence process,you will have quite a few other options to choose from.