5 Best Group Chat Apps for Android
Text messaging has become one of the easiest ways to communicate with the world. It is easy,affordable,fast,and does not demand any break from work to express your emotions. Nowadays,people prefer text messaging more than the phone calls. Moreover,now many group chat apps are available for the smartphones. If you have a smartphone,like Android phone,then the options will be many. You will find both the paid and free group chat apps for Android smartphone.
Android group chat app is also considered easy to use and comes with some developed features to enhance the experience of the users. If you are looking for some popular group chat apps for Android,you can consider the following five. All the five apps are highly appreciated by the users.
1. GroupMe
GroupMe is available for the Android users. You can simply download this Android group chat app and sign up with an account. GroupMe offers you everything that you can expect from a group chat. It can connect with the multiple people and groups through videos,text messages,and emoji packs. In fact,you can arrange events and can also track RSVPs with this app.Features:
• It helps to communicate with multiple groups and people.
• You can send text and start a conference call with many people,even from the Facebook and Twitter.
• It is free.
• It enables the users to add the location or photos.
• It allows you to share the animated GIFs and the videos.
• It also helps to maintain your privacy.
• Anyone can chat with this app over SMS. Your friends do not need to download this app to continue chap with GroupMe.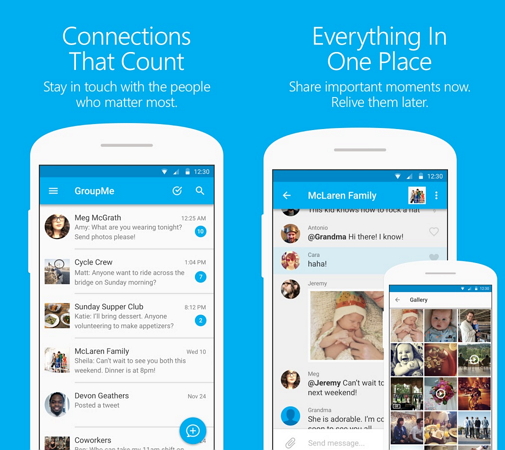 2. ezTalks Meetings
ezTalks Meetings is quite popular and widely used for the video conferences for businesses. This Android group chat app is also available on Android. Normally,this kind of app is considered expensive. But this app has a free plan.
Features:
• It allows you to chat with multiple groups up to 100 participants for free.
• It offers online meeting recording and playback.
• It allows both the group and private chat.
• It offers the unlimited number of the meetings.
• It allows both the content and screen sharing.
• It shares different types of files including PPTS,PDFs,and documents.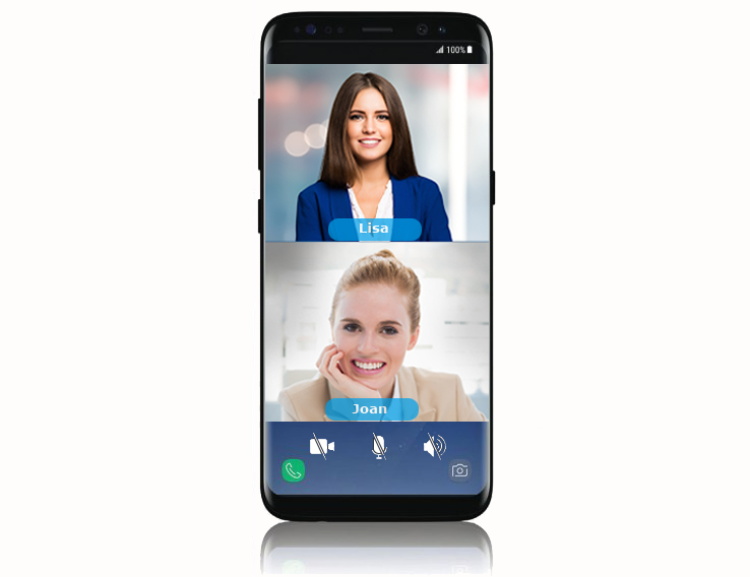 3. Viber
Viber is another popular group chat app for Android available. The app does everything well and delivers the best result. All the Viber calls and chats are free including national and international ones.
Features:
• The user can do everything,such as the images,stickers,documents,text,voice,and videos.
• It can be sent to multiple groups up to two hundred groups.
• All the messages will be end-to-end encrypted.
• It uses your phone number and given an address.
• It is reliable that prevents impersonators and scams.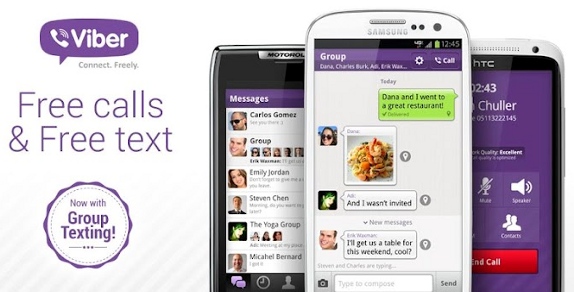 4. Whatsapp
Whatsapp is one of the most popular group voice chat Android apps available in the current conditions. It is widely used all over the world for both the personal and business purposes. This app is absolutely free. Both the local and international message and calls will be free.
Features:
• It allows you to send texts,photos,videos documents,and audios.
• All the messages and calls are end-to-end encrypted.
• Whatsapp message can be sent to private persons and groups up to 256 participants.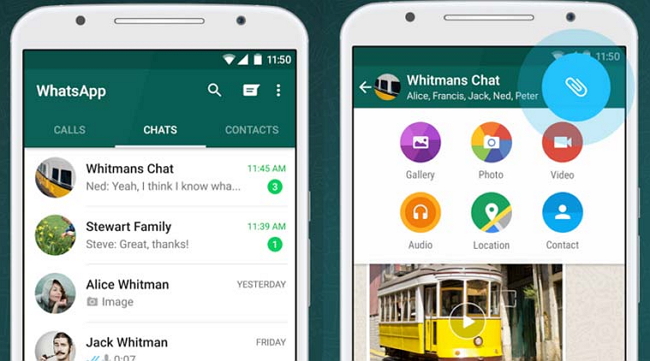 5. Signal
The signal is considered one of the most reliable group chat apps for Android that you can use without any fear of interception. It maintains your privacy and allows you to communicate without the fear of eavesdropping. The signal can be used both for the personal and professional purposes.
Features:
• It enables you to include the texts,videos,and images.
• It does not store any message.
• The messages can be sent to the private person and groups.
• All the messages are end-to-end encrypted.
• The SMS messages can be sent or received unencrypted.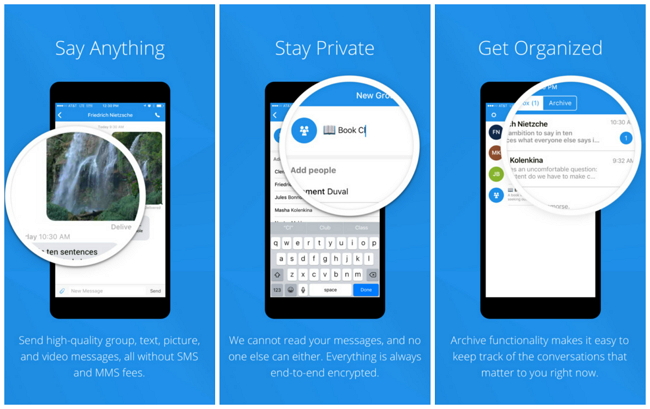 All these Androd group chat apps are free. These apps are also updating the features to make it more useful for the users. If you are planning to download any of the above group chat apps,first you will have to understand your requirements,then you can go through the features to know which one will suit you most.