How to Set up Webinar Training?
Webinar training is becoming a common practice in most organizations. The training makes it possible for people to offer virtual training even when participants are in different locations. The only requirement for hosting webinar training is a good Internet connection, an interface device such as a computer or smartphone and reliable webinar software.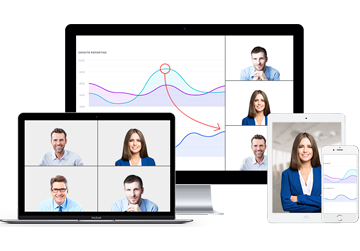 ezTalks - Best Webinar Training Tool
Free for up to 100 Participants
Fluent Group Video/Audio/IM Chat
Screen Sharing and Whiteboard
Webinar Cloud Recording
Webinar Custom Branding
Sign Up Free Now
Most organizations use webinar training for staff training. It can be not only used for launching products whereby you need to show live demonstrations, but also used as an educational tool to train customers who have just bought your products. Some businesses use webinar training as marketing tools especially when they want to reach out to the new customers.
Benefits of Webinar Training
There are solid reasons why everyone is embracing webinar training. Here are some of the benefits of this technology:
-Not limited by geographical barriers. It brings together participants from different parts of the world.
-Allows any size of the audience.
-The technology is simple and does not require any sophisticated tools or devices.
-Cost effective. You don't need an elegant room or to travel to attend specific webinar training. Everything takes place online.
-Helps to build a personal relationship. Despite the meeting taking place over the Internet, there is a direct interaction between the audience. This helps to build a personal relationship and there will be maximum engagement during the webinar.
You can only enjoy these benefits only if you get the best webinar software for training such as ezTalks Webinar. The software has all the advanced features that will ensure you get the best results out of every webinar training session.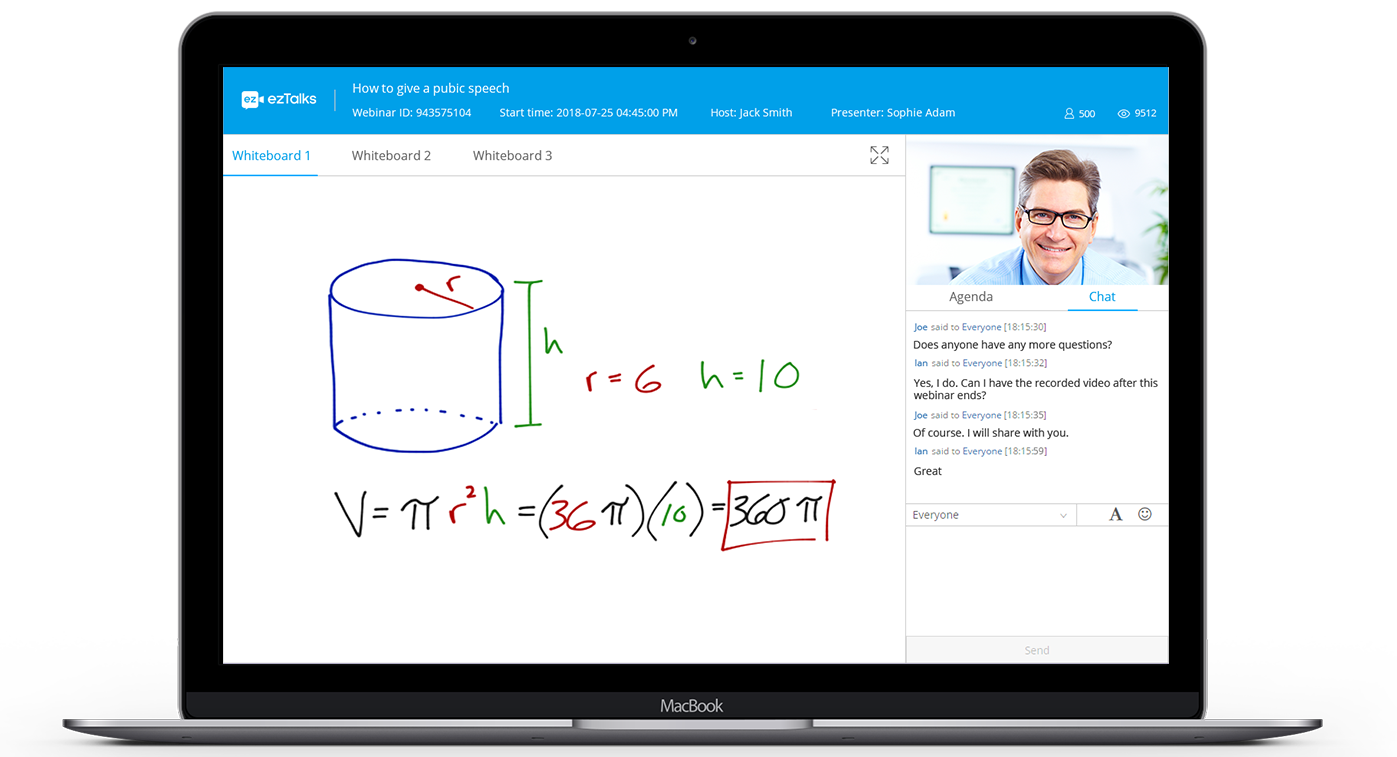 How to Set Up Webinar Training
Here are the procedures for how to set up online training with webinar software:
Decide and Know Your Participants
Every webinar training session has a target audience. If you are planning to host one, spare your time to know your participants. If it is a work-related webinar, know their departments and job descriptions. You should also try to gather some facts about their personal preferences. This information will help you to design the or curate the content of the training to suit everyone's need. If you know very little about your audience, it won't hurt to do some research.
Build a Massive Campaign
Webinar training is quite involving. You cannot just sit there and wait for participants to attend. You need to convince your target audience to come to attend the training. One way of doing so is building a heavy social media campaign. You need to make high-quality and captivating social media posts that will convince people to attend the webinar. You should consider using various social media marketing techniques to maximize your audience.
Choose the Best Webinar Platform
This is one of the most important steps that you should take. It is critical to note that the type of software will determine your experience. There are several kinds of webinar software that you can use. However, only a few of them are effective. ezTalks is one of the best webinar software for providing free webinar training online that you can get in the market. ezTalks is capable of relaying HD video and audio. This will make the sessions livelier. It is also easily accessible to participants. The invited guests can easily join the webinar with quick registration.
Invite Guests
Once you have decided on the webinar platform that you want to use, you can go ahead and start inviting the guests. This is simply a request to have them participate in an upcoming webinar training that you intend to host. From the surface, this may look like one of the toughest tasks. This is so complicated especially if you consider sending one invite after another. The good news is that ezTalks makes it easy for one to invite guests. This webinar software has a schedule feature which you can use to invite all the participants with ease. You can also inform the guests about the content of the upcoming webinar. On the other hand, they will be able to confirm whether they will attend the webinar or not.
Create Visual Aids for the Training
A successful training webinar should have visual aids. They will help members to understand the content that you are giving. Visual aids also make the training to be livelier. Some of these visual aids include infographics, charts, photos, and collaborative whiteboard. Preparing these visual aids is not enough. You should share them during training. Screen sharing is one robust feature that makes it possible to share visuals during a webinar training.
Host and Control the Webinar
You can finally host the webinar training as you had planned. As the meeting is going on, you can use various control features to manage the interactions between members. For example, ezTalks Webinar comes with numerous robust features that you can use. You can mute participants, minimize noise or even kick some members out.
Other Unique Functions of ezTalks Webinar
ezTalks Webinar comes with other unique functions that can make a webinar training successful. The functions include webinar recording and playback, live text, instant messaging chat, room setting, polling, report & survey and so on. All these functions are designed to make webinar training fruitful.
Conclusion
With these webinar training tips, you should be in a good position to plan a perfect webinar training without any hassles. Remember, the suitable free webinar platform will give your training a competitive advantage.