Top Five Tips for Business Meetings
How to hold a business meeting? This worries many administrators and project managers and companies. Why is so much attention paid to this subject? Because at the core of any business there are always agreements which are always large and you need to spend a lot of money and resources on them.
If you need to hold a business meeting, you must remember that the success of your event directly depends on its preparation. You shouldn't lose sight of any important detail and only then your business meeting will be held at the highest level. To do this, you need to know how to organize a business meeting and familiarize with these 5 useful tips for business meetings.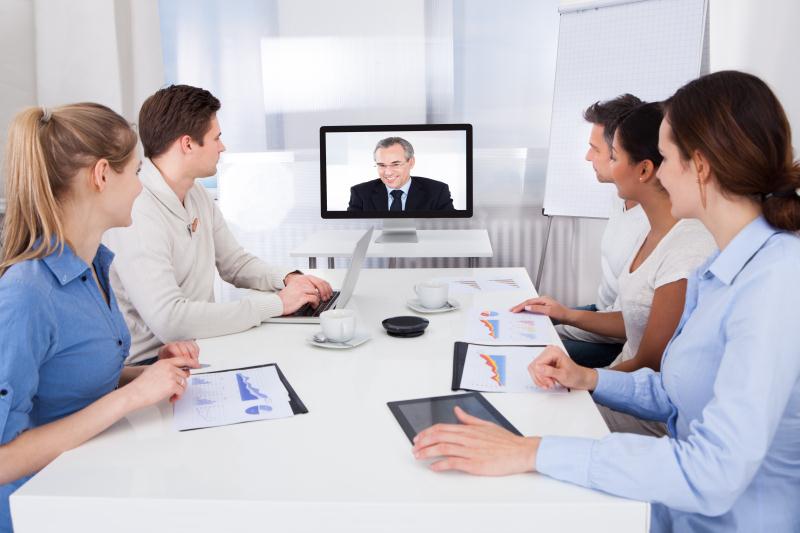 1. Decide the date and time of your meeting
First of all, you must set an exact date for a business meeting. To do this, it is necessary to inform all participants of the meeting about it in advance. Depending on the format of this event and with whom you are holding it, it can be a telephone, oral, or a written invitation, which can be sent by e-mail. It is necessary to send out to all participants the agenda with questions for further discussion, regulations, keynote speakers and reference materials, if necessary.
It is important not to be late for your business meeting so you should arrive in advance. In the case of an online meeting, you also need to prepare and start a meeting on time.
2. Choose a place where to hold a business meeting
It is necessary to think which place is most suitable for a business meeting. A suitable place can be your personal conference room in the company or a special meeting room. Make sure that your colleagues don't hold their business meetings on that day. No less convenient option for a meeting is the meeting room you rented. This kind of services is offered by many hotels, educational institutions, and business centers.
Sometimes business meetings are arranged in restaurants and cafes. This option may be appropriate when a small number of participants are present at the meeting. If you decide to combine business negotiations with breakfast or lunch or do it for dinner, then you must reserve a table in a cafe or restaurant in advance.
The place where you want to hold a business meeting shouldn't be too noisy, as it will be difficult to negotiate business matters. It is desirable to refuse the choice of exotic and extravagant places. Therefore, you should choose a place in a classical setting; also you can hold an online business meeting right in your office.
3. Check your equipment
Prepare the necessary equipment and check it before the meeting. Pre-adjust and carefully set up the microphone, video and telephone equipment so that during the meeting there were no malfunctions in their operation.
In the case of an online meeting, you need to check the communications and your software for a business meeting. It will be very insulting if your meeting is interrupted due to technical issues, so it is much better to solve them in advance. We recommend that you use only proven and modern software for online business meetings and conferences like ezTalks Cloud Meeting.
4. Complete preparations for a meeting
Check all the seats, lay out the handout material on the table, don't forget about the writing materials. Arrange tablets with the names of all participants on tables. Also, you need to prepare any other materials that may be useful during a business meeting. If a meeting is scheduled in your office, greet and lead your guests to the conference room.
You and your partners should be prepared and fully ready for any negotiation options. Sometimes in negotiations, the participation of a specialized expert is required. Then, it is necessary to agree on all conditions with him before the meeting.
5. Make a benefit from a business meeting
Even at the stage of preparing for an online meeting, it is worthwhile to think through possible options for the development of events and set a minimum goal and a maximum goal. With this approach, the business meeting will be held without surprises and will surely bring planned benefits.
To conduct online business meetings, you need modern software, such as ezTalks Cloud Meeting. This is a modern program, and with the help of it, you can conduct your online meeting at a high level. ezTalks Cloud Meeting provides unlimited HD video conferencing up to 100 people per meeting and many other interesting features.
Conclusion
After a business meeting, it is important to record and send the key results of the meeting, including decisions, actions, and open questions. As soon as the business meeting is over, it is necessary to distribute these results among the participants, for example, you can send follow-up mail to each of them. After looking through these business meeting tips discussed above, you can have an effective and productive business meeting.