Best 5 TalkPoint Alternatives
Webinars make it possible to build a more personal relationship with your audience, delve deeper into the relative topics and build your brand as a place people can come to for important info. TalkPoint is at the forefront of the webinar industry for TalkPoint technology advances. It especially does well in TalkPoint webcasting service. But TalkPoint reviews imply that there is still room for improvement. It lacks screen sharing and whiteboard features. What's more, you need to provide lots of information for applying for a free trial.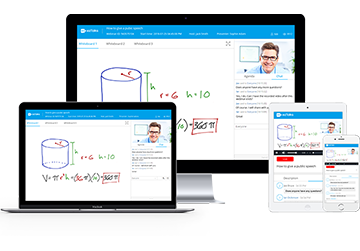 Best TalkPoint Alternative
Free for up to 25 Participants
Fluent HD Video/Audio Quality
Screen Sharing and Whiteboard
Polls, Survey and Recording
Rebranding and Paid Webinars
Sign Up Free Now
Are you looking forward to more convenience and more powerful features? Here is a list of TalkPoint alternatives.
Best 5 TalkPoint Alternatives
1.ezTalks Webinar
ezTalks Webinar is tailored to the needs of different sizes of companies. It offers a robust cloud-based live webinar service with up to 10,000 participants as efficiently as face-to-face communication and greatly wow your audience. Among those alternatives to TalksPoint, ezTalks Webinar performs the best.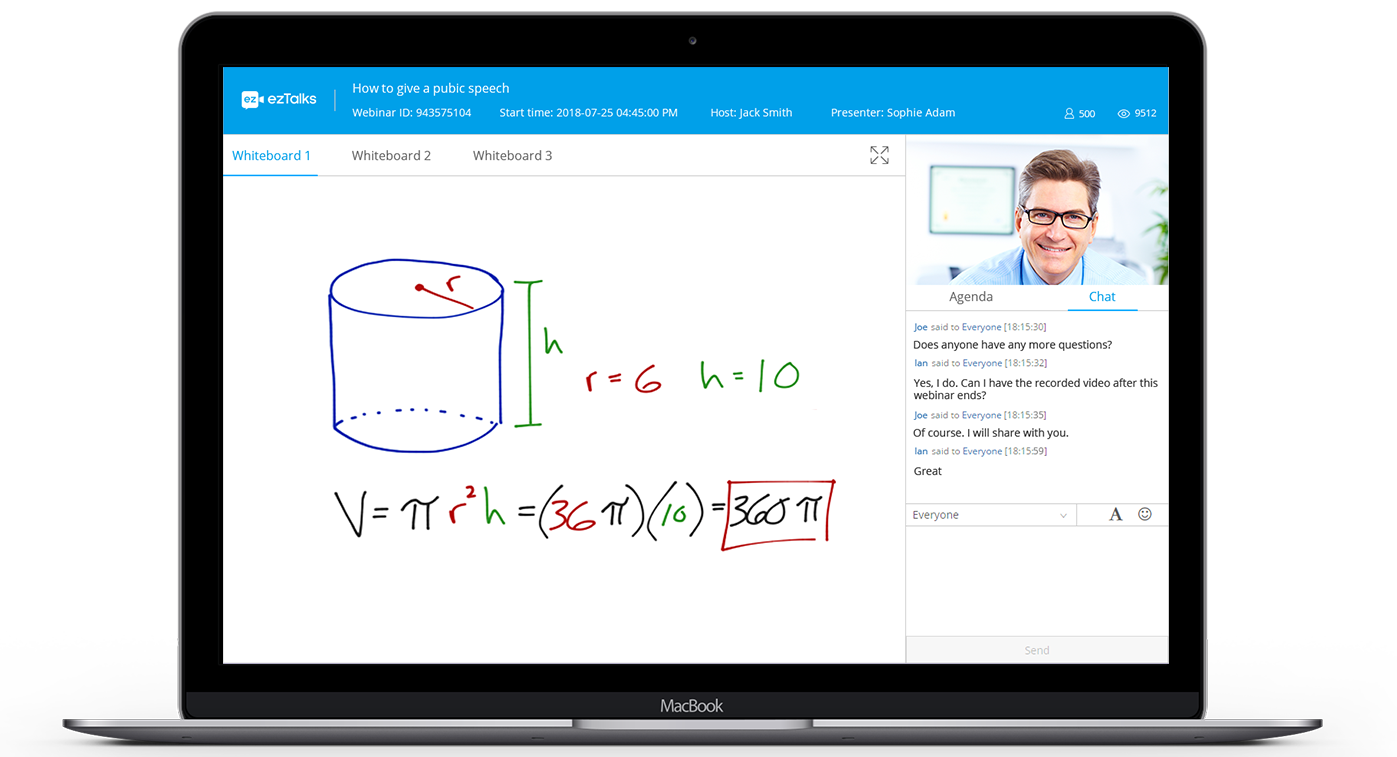 ★ Easy to Use
ezTalks Webinar is easy to use for both hosts and participants. The clear and intuitive interface makes starting and controlling a webinar handy - all that is needed is a web browser to join. In other words, no additional software is necessary.
★ Accessible
You have access to the online presentation whether they are sitting at a desktop computer or on the go with a mobile device.
★ Customizable
The webinar platform comprising of webinar waiting room with agenda, registration page, invitation email and thank-you page to reflect your brand can be fully customized with your brand logo and important information.
★ Optional
An excellent array of optional tools like HD screen sharing, whiteboarding, polls & survey and IM chat can be used based on your needs to polish your webinar performance.
★ Productive
The recording feature is feasible for playback at hand while reporting feature is useful for better follow up. Want to monetize your expertise? You can also set it as a paid webinar.
★ Cost Effective
Conduct as many scheduled or instant webinars as you like for free (totally 100 mins); Conduct as many webinars as you like regardless of duration or frequency at an affordable price.
NOTE: Looking for a simpler way to create high-converting webinars, so you can capture more leads from your webinars? Give ezTalks Webinar a try.

2.StreamGo
streamGo, another popular TalkPoint alternative, is specialized in managed webinars and live video webcasts. By utilizing its interactive tools, you can rely on its expert technical team to ensure your presentation runs flawlessly and create more leads and revenue. Its great tracking facilities help you have a good command of your webinar result and give directions to improvement. For example, its reporting tool provides valuable information about your audience, helping you understand who's most engaged and how best to follow up to convert prospects into customers. But StreamGo is not as customizable as other webinar solutions and each integration may be an additional fee.
3.Livestream
Livestream tries to ensure your live video reaches your audience in the highest quality, no matter where they watch. It is easy to get started - All you need is a camera, your event and an internet connection. Its features like monetization, brand control, account management and etc. makes Livestream the right fit for your business or other aspects. Besides, you can engage your audience with real-time interactive chat and native donation integration, which helps you to build a more solid relationship with the audience. Though it is easy to use, there are still some occasional issues. In this case, customer support may lose connectivity and have been a bit challenging to deal with at times. If you have certain technical skills, you can get this webinar software to run smoothly.
4.WorkCast
WorkCast is a browser-based, mobile and multi-device friendly platform. It is designed to allow users to quickly and easily, and create engaging webinars. It includes registration, email communications, live events and advanced branding capability. All live webinars fully hosted by WorkCast can be recorded automatically for your reuse. Some users look forward to its more flexible Q&A interface, as it is a bit clunky now.
5.GoToWebcast
Trusted by Citrix, GoToWebcast is the webcast mode for GoToWebinar that offers the ease of use you want with the expanded reach you need. Whether you use webinars for marketing, training, or corporate communications, it puts the fun back into webinars with reliable technology. For an instance, you can enjoy crystal-clear audio and video, share presentations and foster real engagement with your attendees. There is no doubt that the pricing plan is pricey, but the more you pay for it, the more features you can get.
Bottom Line
As we've alluded to throughout this article, there are lots of options when it comes to TalkPoint competitors, but here's hoping we've helped you narrow down your search after we choose some of the best alternatives to TalkPoint Webinars! Depending on your current focus and needs, you might find one of them useful for now.