Top 5 Paltalk Alternatives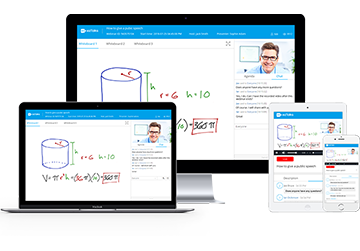 Best Paltalk Alternative
Free for up to 100 ParticipantsFluent HD Video/Audio QualityScreen Sharing and WhiteboardPolls,Survey and RecordingRebranding and Paid Video ChatsSign Up Free NowPeople were always interested in group video chat and tried to find the best software for that. Paltalk is regarded as one of the most popular options,but it still has its drawbacks. The annoying ads,the unstable connection and the lack of features can keep us from having a decent video chat.Besides,Paltalk does not offer live text chat support to their users. However,there are some Paltalk alternatives which will give you better video chat experience with more useful tools.
1. ezTalks Webinar
ezTalks Webinaroffers everything you need for a fruitful video chat and even professional collaboration. Thissoftware comes withrich and powerful features.It is so flexible that it can be adopted by individuals for instant video conversation and organizations for effective communication or brainstorming. Here are the reasons why ezTalks Webinar tops the list of Paytalk alternatives: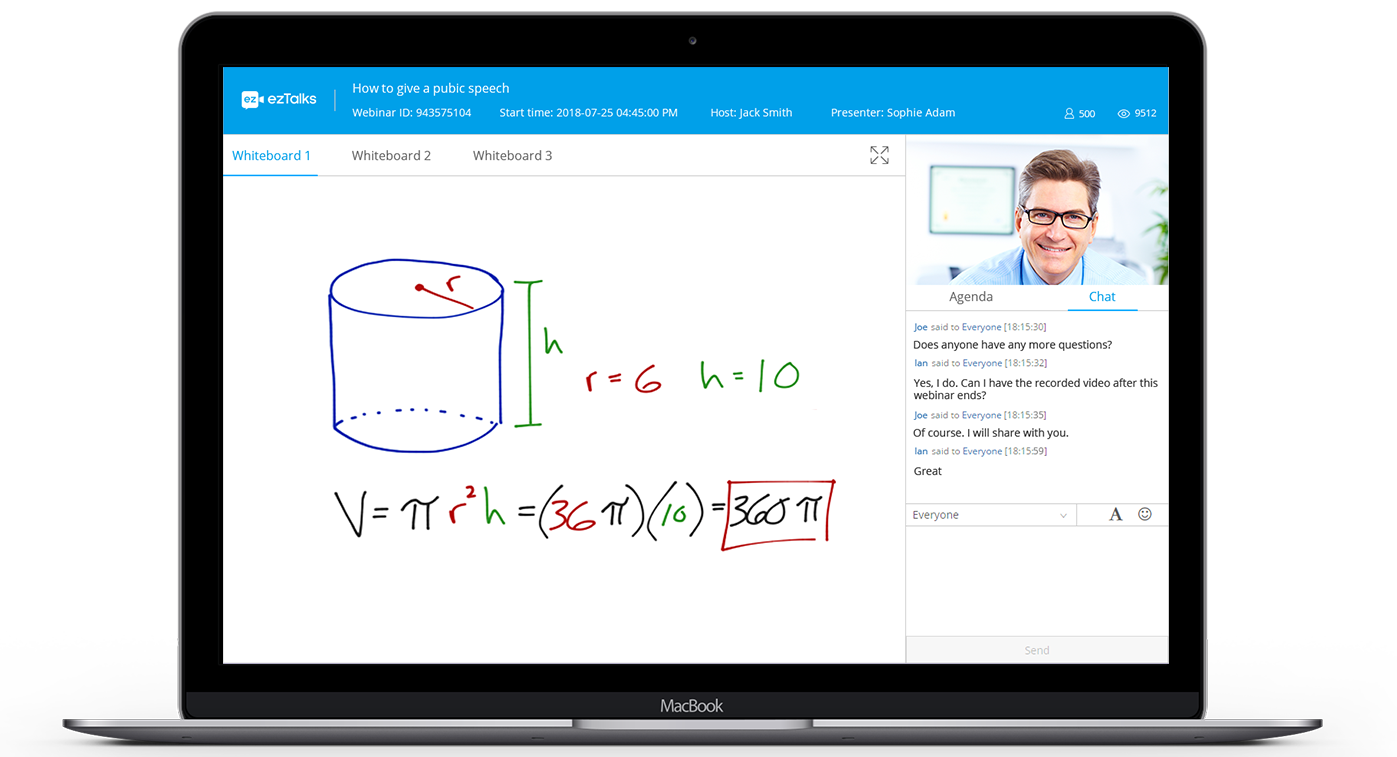 ★Easier Operation
a) User-friendly user interface drives users to easily operate via menus,buttons and icons. Still,all of the features can be found and used with ease and you don't need to be an IT expert in order to master them.
b)It is possible to log in with either Facebook or Google account.
c)7x24 hours email,livechat & phone support are all available.
★ Wider Coverage
a)It allows up to 100 video chat participants and 10,000 viewers in a session for free. As for the paid version,it can scale up to 10,000 participants.
b)It works on multiple platforms -- from PC to Mac and even mobile devices. Each member can join the video chat without equipment limitation. They can even join the video chat via the web browser with no need to download the software.
★ More Features
Unlike Paltalk,you can not only host ultra HD audio and videochatswith no difference from a face-to-face conversationbut also enjoy the following features:
a)For seamless and dynamic illustration and presentation,it allows screen sharing with annotation and whiteboard with collaboration,on which you can draw,graphically explain some points or note some ideas from a brainstorming session.
b)To collect broader opinions,you can launch polls and all the participants can give a vote.
c)The recording feature is ideal for those who want to rewatch.

2. ClickMeeting
ClickMeeting offers a wide area of video conferencing features,managing to improve your team collaboration. This Paltalk alternative comes with a very interesting technology,that will remove any background noises,letting you hear the interlocutors,loud and clear. ClickMeeting is very well optimized,allowing you to adjust the video and audio settings,or to lower the quality,if you have a slower Internet connection. The software comes with a 30 days free trial,but after that,you will have to pay a monthly subscription of $25,for maximum 25 attendees in a conference. If you want to use ClickMeeting for larger conferences or webinars,you will have to pay $165 per month. This can be a little expensive for many companies,but ClickMeeting remains a good video chat alternative to Paltalk.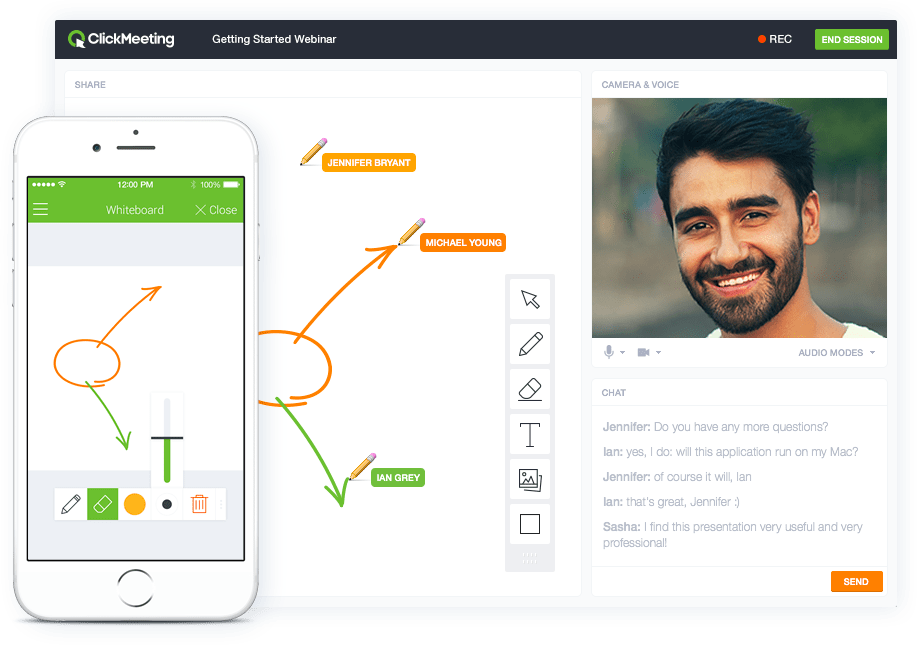 3. Zoho Meeting
Zoho Meeting is a great Paltalk alternative and perhaps,one of the cheapest teleconferencing solution on the market. This software comes with a highly intuitive platform,allowing you to perform a series of useful tasks,essential in a conference. Zoho Meeting costs only $12 per month,and the intuitive interface can be used by anybody,no matter their IT skills. Even though this software cannot be customized a lot,it offers many useful features like stable connectivity,access to a CRM portal and high quality connection. The only disadvantage of Zoho Meeting is the fact that it doesn't support file sharing,and you cannot access any document,during the conference. However,if you plan on using it only for chatting sessions,it might prove useful for you.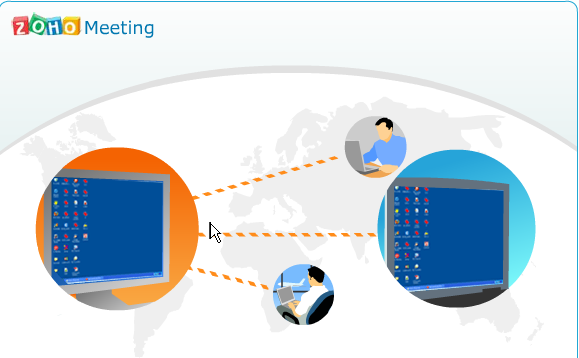 4. join.me
Even though it comes with an interactive platform,join.me is actually a very professional software. The biggest advantage of this conferencing solution consists in its price. The Basic plan is absolutely free,and it allows you to host VoIP meetings,with up to 10 attendees. However,the options are pretty limited in the Basic plan,and if you want to benefit from cloud storage,document sharing or video conferences,you will have to pay $25 per month. Because of its friendly interface,join.me is great for hosting online meetings with your clients or small training sessions. It surely is a great Paltalk alternative.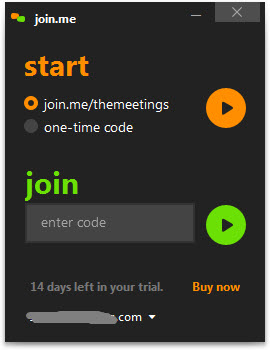 5. ooVoo
This app was officially launched in 2006,by an Ohio located company. Even if it's eleven years old,ooVoo was constantly updated,and submitted to a series of improvements. This software allows you to host some high-quality conferences,supporting audio,messaging and video chat. The connectivity is extremely modern,and this software can be accessed from different platforms,like: Microsoft Windows,Linux,Mac OS X,Android or iOS. The only disadvantage of ooVoo is the fact that it can host conferences,with maximum twelve participants. This could be inconvenient for some large companies and it won't allow the organization to host a webinar. Clipart & PNG image source from pngkey,nicepng,pikpng,pinclipart.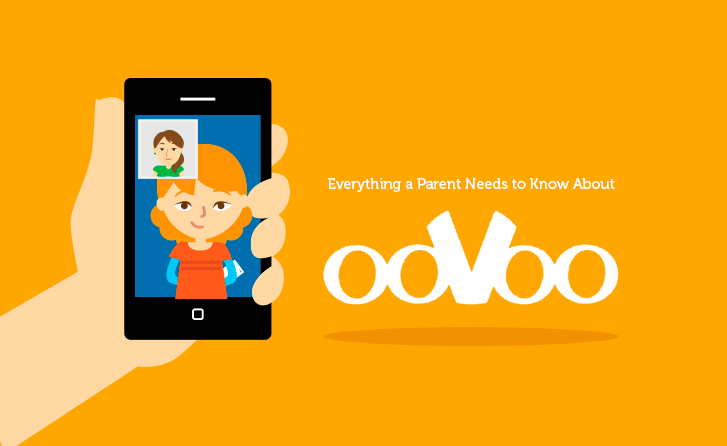 Conclusion
Considering that the business environment finds itself in a continuous change,we need to change our methods as well. Start having productive conferences with your team,and choose a Paltalk alternative that fits your professional needs.