Top 5 Mobile Video Conferencing Software
Business does not really require a person's physical presence nowadays. As long as you are having a constant communication with each other,it is still possible to run your business with different employees who have a different nationality or country. Thanks to mobile video conferencing,this has been made possible in the world of commerce,online business,and even just for the constant and seamless communication between family members or friends.
There is plenty of mobile video conferencing software that provides video conference calls or plain calls in an instant through mobile devices. Today,we are going to introduce you the top five mobile video conferencing software that are reliably used by businessmen,employers,overseas workers all over the world.
1. ezTalks Meetings
The first spot on our list goes to the ezTalksMeetingsvideo conference software. This type of software is really beneficial for people who are in the world of business and commerce. It has some outstanding features which are tailored according to the needs of people who are dealing with business. Its unique features are as follows:• Extreme high video and audio quality
• Very convenient screen sharing or online whiteboard sharing
• Ability to record the entire or part video conference duration
• Ability to schedule a meeting
• Live chat texts
• Ability to mute,turn over or remove participants
• Can accommodate up to 500 participants in a video conference
• Fully compatible with Android and iOS devicesNot every mobile video conference software has the ability to provide a high-quality video and audio. But with ezTalksMeetings,the HD resolution can provide up to 1920 x 1080p,which means that you would not have a problem having a choppy or inconsistent line. On the other hand,with the fact that not everyone is fond of downloading or installing apps,software or programs,ezTalksMeetings is just one click away. You can forward a link through email and let your team join the meeting by just providing their name and also the meeting number which is very convenient for everybody. The aforementioned features of ezTalksMeetings make it the best mobile video conference software that is popularly used by people who are in the world of business.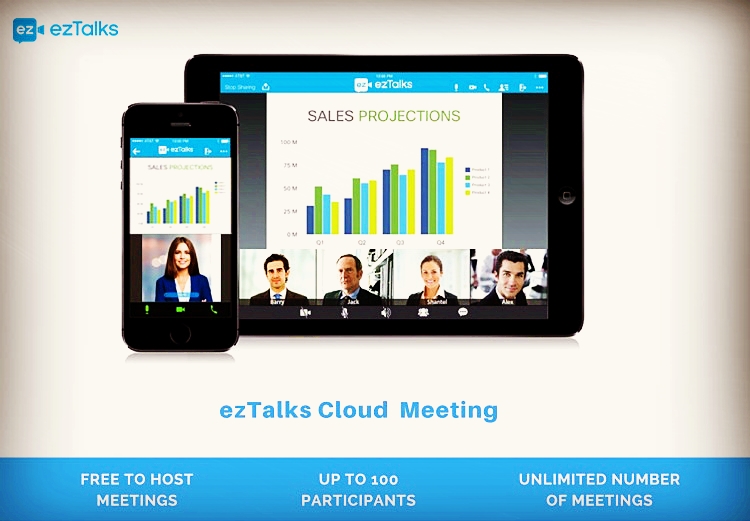 2. Skype
Skype is one of the most popular mobile conference software in the world. It is widely used by different people who are in the field of e-commerce,business,or even just for personal use. It is an app which just needs your contact number or email. It can be easily accessed through your mobile phones or tablet. However,it does not provide the highest quality of video calling. On the other hand,it is one of the simplest ways of sharing files,photos,or documents to your team members.
However,Skype is really popular because people can share a screen and hold online meetings with ten people in a Skype video conference call. But for meetings with at least 250 participants or more,you ought to try its business version,namely Skype for Business.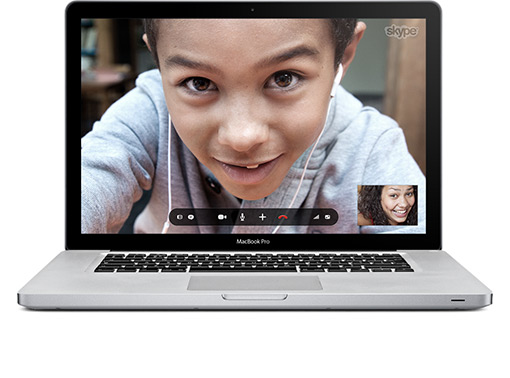 3. TrueConf
Another good type of mobile video conference software is the TrueConf. This is a program which is really easy to use,especially for those who are just new in the world of video conference calling. It also has a high-quality resolution for video calling. You can share documents,files,and other types of files through TrueConf.
What is more interesting about it is the fact that you can surely accommodate at least 250 participants for the video conference calling. You can surely record the duration of the meeting as well for documentation or whatever purpose it may serve.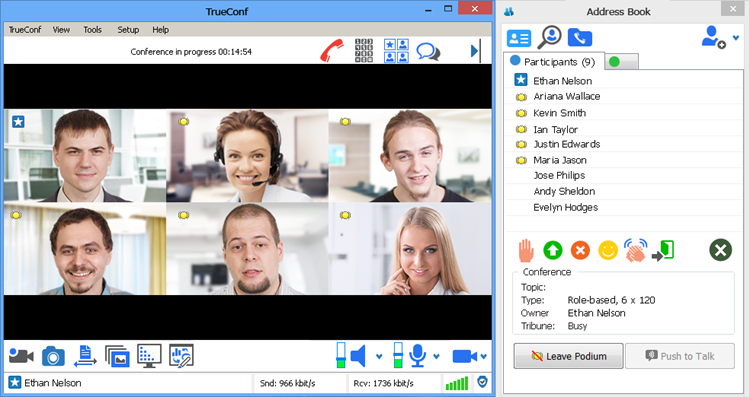 4. Zoom
Zoom is a type of mobile video conference software which is good for sharing documents,pictures,or other stuff that are needed for the meeting. It has a high resolution for video and audio calling. You can also record the online meetings,share your screen,schedule online meetings,or share a whiteboard. However,if you are just using it for a free subscription,it can only accommodate at least 50 participants for 40 minutes only.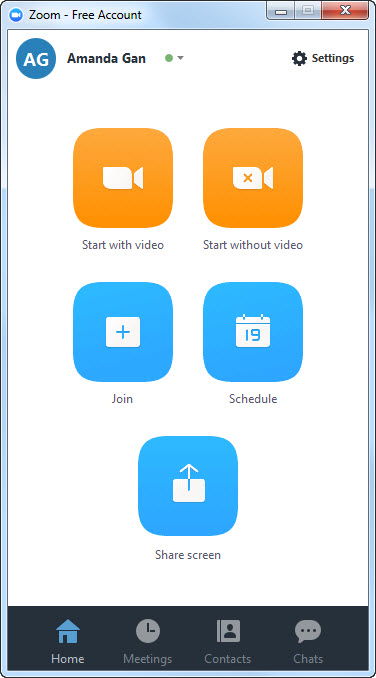 5. Google Hangouts
Google Hangouts is a free mobile conference software from Google which you can surely use as a plugin as well on your computer. It is so easy to access since it can be accessed through your smart phones,laptop,computer,or tablet. All you need is a Gmail account to start a conversation or video conference.
The drawback with this software is that it may face some lags sometimes. It only holds up to ten people for video conference and calling as well,which is not quite good if you need to have a meeting with dozens of teammates,business partners or employees.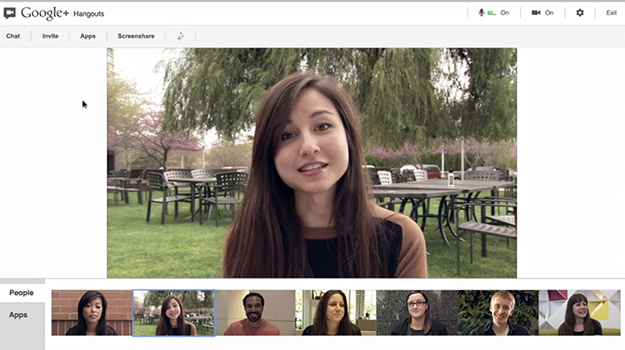 Verdict
These are just some of the finest and most popular software for video conference calling. These types of mobile video conference software are widely used all over the world because of their convenience and benefit for people who need constant communication.
These are the best mobile video conference software which you can surely give a try if you are in the world of business. If you want a seamless,high quality,and easy way to contact your people from other parts of the world,you can just easily download these software and try which best suits your team.