3 Best Online Meeting Software
With the advent of the internet age and the rise of telecommuting or mobile work environments,a need arose in how to meet even when the participants were not physically present. Online meeting software became more and more common and eventually as technology improved,it became possible to transmit voice and video over the internet. Online meetings are now a common thing in the workplace,especially as the global community is beginning to shrink and many enterprises now have offices in different parts of the world.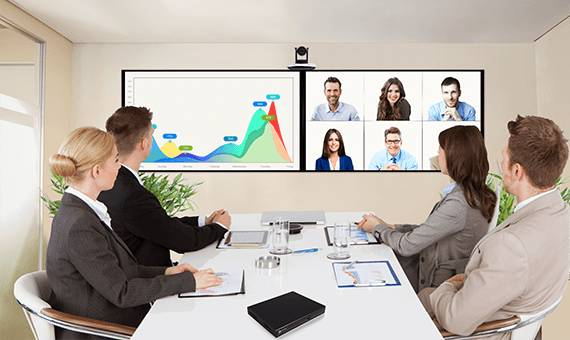 Part 1. Why Are More And More Enterprises Hosting Online Meetings?
It is an easy and convenient way to conduct meetings online,especially when your participants are in distant locations. Unlike normal meetings,you do not have to be physically present to host or join an online meeting. This allows for flexibility when it comes to the location of the participants and can be adjusted depending on the participants' schedules. Another benefit of online meetings is that it does not need a physical room for the participants to meet as they just need a computer,a headset and an internet connection and you are good to connect with the others in a meeting.
Part 2. 2 Ways to Host Online Meetings
Online meetings have become commonplace for you to meet with different people located in various parts of the world. You can either host an online meeting or you can join/be part of an online meeting.
Before you host a meeting,make sure you do the following first:
1. Make sure to check your computer is functioning smoothly. Check if it has the latest hardware and software and is running on the most updated operating system (OS). Please make sure that you have a headset with a microphone and that your web camera is functioning properly.
2. A good Internet connection. Your internet connection should be fast enough that it can handle not just voice but video feeds.
3. A private or quiet location to conduct your meetings. It is best to choose a private room or a place without a lot of people so that you can focus on your meeting.
4. Consider what way you will host an online meeting. You can host online meetings either through a specific company site,web meeting sites or by downloading online host sites.
Way 1. Host Online Meeting Via Browser
There are several websites that allow you to sign up and use a web application to start the meeting. The problem with this method is that it ties up the browser as well as the memory and processor of your computer which could slow down your meeting.
Way 2. Host Online Meeting Via Meeting Online Software
Another way to host an online meeting is through software. There are now many online meeting software today. Many of them are free and can easily be downloaded. Now,you just need to connect your computer or laptop to a power socket and speedy internet and you'll be good to go. Online Meeting Software are designed with the user in mind.
Part 3. 3 Meeting Software Online
There are many online meeting software now. A quick search on google will reveal this. Online meeting software allow for easy access to host meetings and chat discussion. We gonna take a look at best three online meeting software and how they match up with each other.
1. ezTalks Online Meeting Software
ezTalks Online Meeting Software is developed by ezTalks Technology Company Limited. It is a cloud-based video conferencing solution that offers small and medium businesses and large enterprises. It incorporates HD video and audio,cross-platform chat,meeting scheduling,screen sharing and an inbuilt innovative whiteboard tool.
ezTalks Online Meeting Software equips you with instant messaging functionality which is most useful when you are still setting up the meeting. This software is great for not only online meetings,but for online training sessions. You can also easily set up webinars and invite others to join you in your own private channel. It has also some of the best conferencing tools that will give you flexibility in your meetings no matter what the situation is.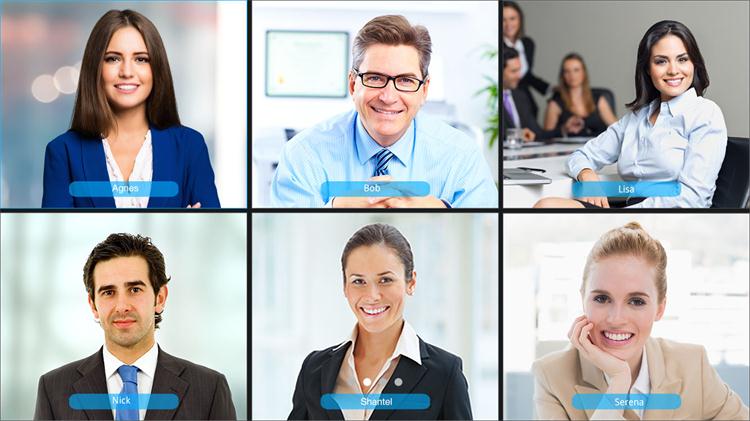 2. Mikogo Online Meeting Software
Mikogo Online Meeting Software is famous for its desktop sharing capabilities which are great for web conferences software and for remote support. Mikogo is cross-platform software which allows users of different computer operating systems to work together. The software allows for users to feel as if they are right there beside them as it is equipped with HD audio and video feeds that run smoothly even during slow internet speeds. Because of its screen sharing capability,you will also be able to share what appears on your desktop to those parts of the meeting which was not previously available in other software.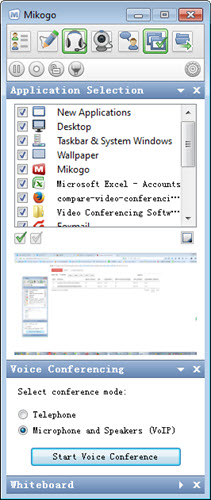 3. Skype for Business
Skype for Business is an all-in-one telecommunications software that allows you and colleagues and clients to make skype video calls and audio calls as long as you have an internet connection or mobile data. It has all the elements of a typical chat program as well,so it's very dynamic in its use. Many enterprises have used Skype for business for their regular messaging service but have also started using it for meetings and conferences due to its screen sharing capabilities and high-functionality even in low-speed environments.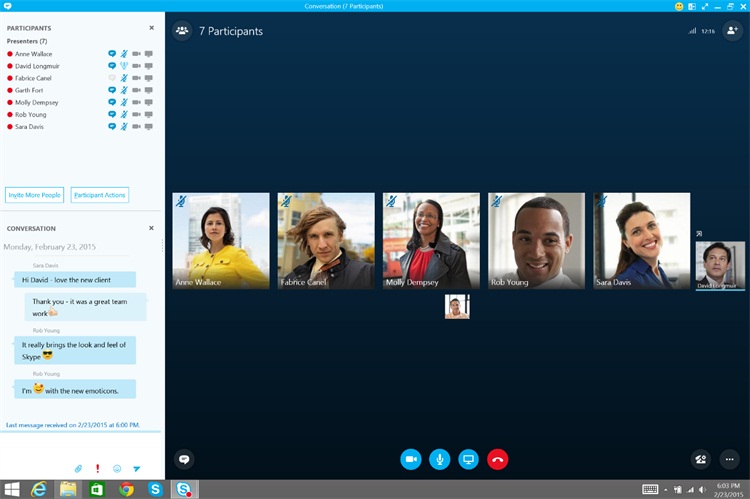 While there are many available online meeting software today,ezTalks online meeting software is one of the best in the market out there. It is only one of the few applications that use cloud technology to speed up its functionality online. It also boasts to have high quality audio and video feeds even on low bandwidth internet. It is very flexible in terms of its usage as it is also good not just for online meetings but for training and webinars as well.
Online meetings are definitely a thing of the future. More and more enterprises are starting to see the merit of using these online meeting software to connect and engage people of different backgrounds. And if you and your company have serious needs in communication,then maybe it's time to really invest in the technology and in the software to deliver high collaborations in your workplace.