10 Best Free Video Chat Apps Available
After the first phone call was made in 1884 which introduced telephones,it wasn't long until technology was discovered that made video chat apps free and possible. In the early 1990's,video calling was introduced but for a fee that only the rich could afford. A video phone cost $1000. Today,most video calls are for free while some apps offer video calls for a fee little than the fees required for a mobile phone call.
One thing is for sure. Delayed videos,faulty graphics might not be avoided if you don't use the best app. But with hundreds of apps available,all one has to do is find the best one. Read on to learn the 10 best free video call and chat apps available now.
1. ezTalks Cloud Meeting
This great video chat free app provides an amazing way to video conference. It's appropriate for family chat,training,meetings,government and education work. It has unique features such as an HD video,a remote control and also allows content sharing. And the good news is that this amazing app is also for free.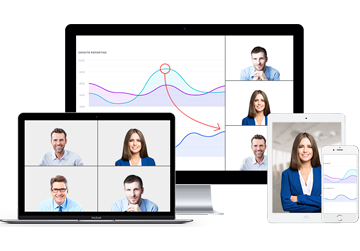 Free Group Video Chat App
Free for up to 100 Participants
One-click to Join In
HD Video and Audio
Up to 25 Video Streams
Recording and Playback
Sign Up Free Now
2. imo
imo free video calls and chat app provides high-quality video calls to any device for free. Its features are also very easy to use. It promotes cloud meetings of several people. To make a call,one simply taps on the contact of the person they intend to call and imo will immediately dial the number. However,only contacts that are registered or have downloaded imo to their devices can make or receive imo calls.
3. Skype
Skype is one of the best free video chat app. It is also one of the oldest free video chat app for Android and all other devices including a free video chat app for PC. The good thing about Skype is that one can do a lot with it. You can video chat,send text messages,send attachments of pictures,sound,and documents and even make direct mobile calls. All this is for free except for the mobile calls which the app charges a little fee.
This app has somewhat become the official way several recruiters carry out job interviews and for other communication.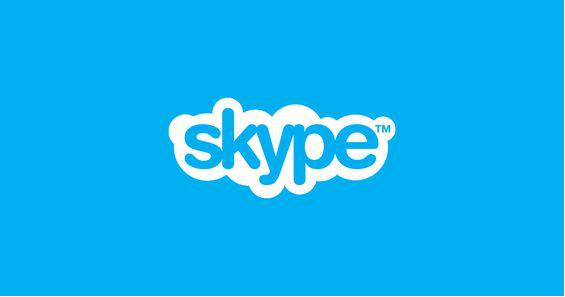 4. Tango
The most striking feature on Tango is that one can make calls while playing video games at the same time. In other words,callers can enjoy games with their recipients as they chat. Tango offers all the features of video and voice chats but doesn't send content.
5. KakaoTalk
This one has features that allow users to follow celebrities. It also has inbuilt games. So it is not only a video and voice chat app but also good for beating boredom. Besides,it has voice filters that create fun between callers.
6. WeChat
This is one of the top best free video phone chat apps. WeChat was initially created to support instant messages which it does but it is also great for voice and video chatting. Its pictures are very clear during a video chat. What makes it even more interesting is that unanswered calls can be recorded although on an answering machine. It is more like using a mobile phone. Once a caller isn't online,their voice is streamed and kept for the intended recipient.
7. ICQ
ICQ is a good one to use where an internet connection is not very good. It works very well on 3G internet and it has a password usage to help users feel secure. This means that even though your internet connection cuts off while making a call,hawkers are not able to access your account anyhow.
8. JusTalk
This app is more like Tango except that you can't play its games while video chatting. JusTalk works with Facebook to help you easily connect with the people you want to chat with. It's free to make video calls but it charges data if one wants to make a call to a mobile number. You also can group chat with it.
9. Viber
With Viber,you can make group calls with more than 30 people. It has similar features like Skype; Viber operates on almost all devices including Windows Phone,Andriod,Mac,iPhone,Blackberry,and iPad. The app also sends files and text messages.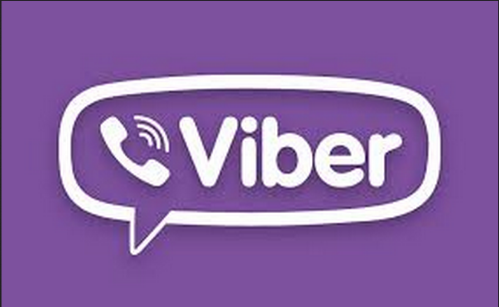 10. Line
Line works similar to Facebook Messenger. One clicks on a name and then hits on the camera sign and the call is made. For a fee,Line users can make calls to mobile users using Line network. The only thing missing on Line is that one can't make group chats.
Conclusion
The future of free video call and chat app is very bright. With the competition apps have put on telecom operators,in no time will telecommunication companies find a way to introduce video chats. As for now what may hinder the success of app use is the fact that not everyone is registered with apps making it hard for those registered to make frequent calls to their loved ones.