Big Update of ezTalks Webinar: Paid Webinar
ezTalks has published a new feature for the Webinar product, which is Paid Webinar. If you have a group of audience who are interested in your expertise, it is a good time to charge for a seat of your webinar.
Part 1. What are the benefits of using Paid Webinar?
Till now, webinar is not only a free channel to reach, educate and engage your audience, but also an excellent way to earn profit directly for business organizations and personals. 
ezTalks Webinar enables you to set up paid webinars via PayPal integration. Attendees can pay to access your webinar in a simple and secure way. Making money with webinars becomes much easier and safer. 
 If you have a group of audience interested in paid training or consultation, it's a good time to monetize your expertise
Part 2. How to set up a Paid Webinar?
The steps to set up a paid webinar is quite easy. 
Log in your ezTalks account and go to Webinar-Schedule a Webinar and you can select Paid and add your PayPay account: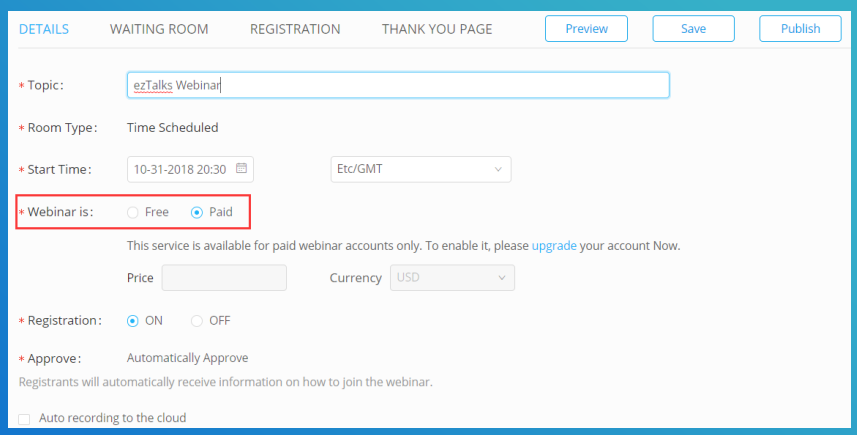 After you publish the webinar, you can send the registration link to your participants and they can pay the webinar via PayPal and finish the registration process at the same time: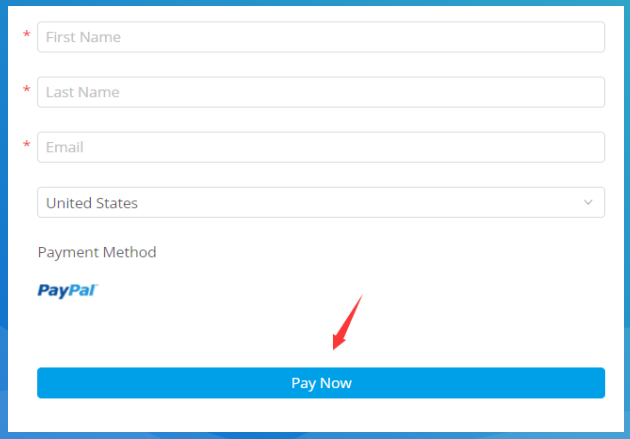 After the participants regitered for your webinar, you can go to the Registrants page, where you can see how many people have registered for your webinar and the payment status is Success or Pending as below:

Start to earn money with your webinar now!
Learn how to set up paid webinars via ezTalks Webinar