How to Securely Enable Enterprise File Sharing
ezTalks is a certified company that offers and delivers solution in mobile protection and productivity. Allowing users to securely access and share enterprise content, ezTalks prides itself in providing enterprise-class mobile file sharing which is secure. Its mobile version also helps business users to view more than 150 different types of files, share and edit files from an encrypted and secured location directly on tablets and smartphones. Clients can easily use opt for consumer grade solutions that, on the surface, those solutions would get the job done. However, ezTalks thinks differently and better.
We all need something that we can fully trust and rely on and that's where ezTalks comes into play. ezTalks for Android and iOS just delivers a superior alternative to the ever cumbersome browser based apps that we know. Once a user downloads this mobile app, they just have to login and browse their work space in order to view and find relevant content using a simple yet effective intuitive interface. With the right privileges, ezTalks users have the luxury of downloading an encrypted file or editing a file for offline use. It should be noted that this is achieved without data connection or Wi-Fi. Users can then upload the edited file back to the ezTalks secure workplace.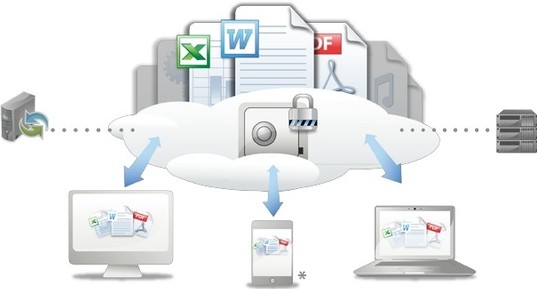 In today's world, 97% of workers time and time again communicate and collaborate with others in their company as part of their daily routine. As the security stakes increase, clients, workers, and business partners are more dispersed and more is being done online and in digital format such as signing contracts and transmitting and submitting sensitive information.
ezTalks is providing the core file, networking and print services that are fundamental to any company or firm. Enterprise mobility has created an ever present need to keep employers and employees productive in and out of the working area, while at the same time ensuring that sensitive information and data is secure. ezTalks is focused on delivering solutions that keep businesses a step ahead of the major security concerns while at the same time leveraging the business's IT assets instead of the business having to invest in third party cloud solutions. It should be noted that mobility is critical and is equally as important as the need to protect the firm from the risks associated with users sharing information.
ezTalks wants to make it easier for users to access files in your existing storage systems regardless of where you are in the world. At the same time, it won't compromise on manageability and security. All in all, enterprises are constantly facing new opportunities that require managing, sharing and storing of files and more, ezTalks is addressing all these needs.