All-in-One Video Conferencing Equipment List
As we may know,video conferencing equipment is an indispensable part of a complete video conference system. Among the various video conferencing equipment in the market,all-in-one video conferencing equipmentis more popular because they are simple and easy to use. Today,we're going to tell you the all-in-one video conferencing equipment list,so that you can find out the right one for your business.
1. ezTalks Meet S- the Smartest All-in-One Video Conferencing Equipment that Compatible with Multiple VC Apps
At the forefront of the list of equipment required for video conferencing,it is absolutely ezTalks Meet S,the smartest all-in-one video conferencing equipment.It is especially ideal for the huddle conference rooms. All ezTalks hardware with great compatibility that allows users to choose their preferred VC software likeezTalks,Skype for Business,Skype,Zoom,WebEx,GoToMeeting,BlueJeans,Lifesize,Google Hangouts,Facebook Messenger,Microsoft Teams and more as required.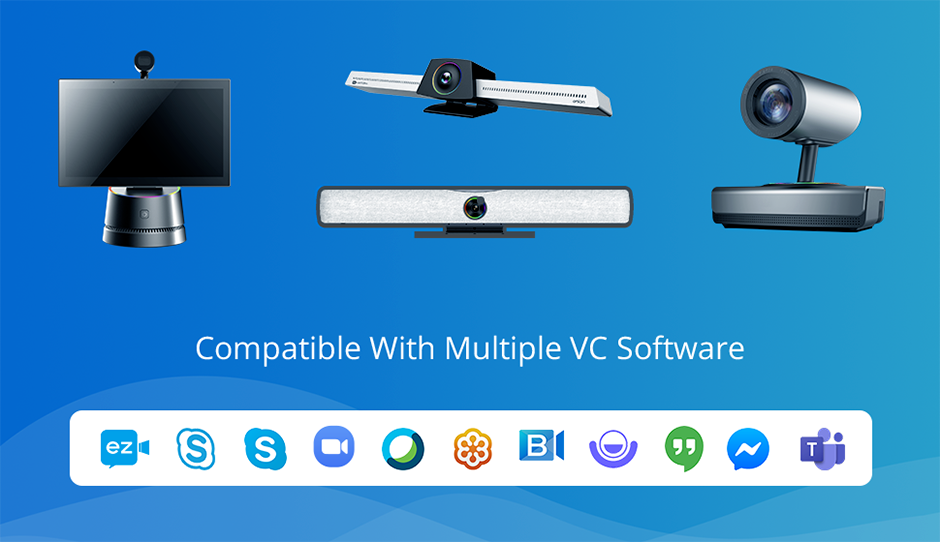 ezTalks Hardware
Supports Multiple VC AppsezTalks all-in-one video conferencing devices work with most popular VC apps like ezTalks,Microsoft Teams and more as you require.Request A DemoWith superior design and rich features,ezTalks Meet Slowers the threshold of professional conference room to a cost-effective level. You don't have to spend thousands of bucks on complex equipment. Integrated with powerful dedicated software,ezTalks Meet Sunifies a video camera,microphone,speaker into one,which is surely among the top 10 video conferencing equipment. The software supports HD video and audio conferencing,live chat,screen and whiteboard sharing as well as abundant meeting control features like recording and scheduling,muting/unmutingall,makingpresenter,lockingmeeting room,remote control and so on. You can just connect it to any TV or display via HDMI and then conduct a video meeting easilywith the hassle-free installation process.With continuous innovation and development,ezTalks also provides other all-in-one HD video conferencing equipment for different size of conference rooms.
Meet Mini- Suitable for Focus Rooms
Meet Mini enables you to let alone complicated cablesowing to its all-in-one design. It comes in with an 11.6-inch touch screen,1080P HD wide-angle camera,high-fidelity microphones,speakers,and a built-in battery. Powerful 64-bit CPU brings the high-performance processing ability and low packet loss rate. It is also awesome that it enables you to hold a meeting up to 4 hours before re-charging it and its far-end control feature enables you to use it for remote surveillance. Of course,it is also widely used for remote technical support,tele-medicine,remote education,virtual event hosting,and etc.
Meet Pro- Suitable for Small Rooms
Meet Pro also takes pride in its all-in-one design. It is also fully integrated with HD camera,speaker,codecs and software to deliver premium video conferencing experience. It supports digital pan,tilt,and zoom (ePTZ) with remote control and 4K sensor with HDR video capturefor high-quality videos. Taking advantage of Automatic Echo Canceller and Automatic Noise Reduction technology,dual microphone arrays with 5-meter pick-up rangecomes to provide clear and natural sound. No need to worry about the intermittent discussion any longer! Instead of wasting time installing the scattered equipment,with Meet Pro,what you need to do just place it on the display,connect the cable and launch the ezTalks software on your device.
Note: All of them are quite affordable and only cost you one-time fee. Once purchased,you can use it permanently without paying any further subscription fee.
If you're looking for the conference room solution for larger space or conference room kits to uplevel audio quality. Click here to know more>>

2. Highfive---High-Quality Video Conferencing with a Single Device
One of the most important video conferencing equipment companies is Highfive,who provides high-quality video conferencing with a single device. Highfive empowers every room with HD video,audio and screen sharing within just a few minutes. The high-quality camera has a 120-degree field of view to capture the entire conference room. The high-fidelity microphone array produces crystal clear audio. Besides,as one of the best video conferencing hardware,it is so lightweight and simple. For a room-based solution,what you need is just one device and three cables---power,HDMI and Ethernet. In addition,you can also use your laptop,tablet or smartphone to wirelessly control the video conferencing equipment philippines,which makes the control much easier.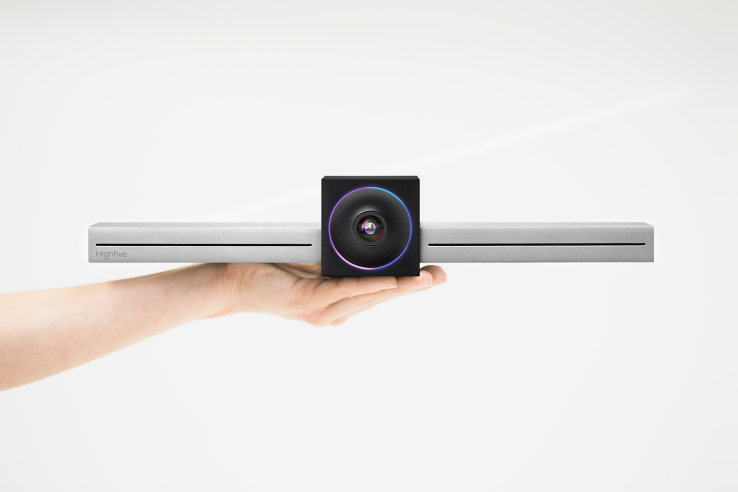 3. Logitech ConferenceCam Connect---All-in-One Video Collaboration for Small Groups
Another good all-in-one video conferencing equipment introduced is ConferenceCam Connect from video conferencing equipment manufacturer Logitech. It is a professional all-in-one video conferencing unit featuring a microphone,speaker and camera. Looking like a cylinder,Logitech ConferenceCam Connect is designed for small and medium-sized room that allows users to take it along with them wherever they go. After connecting to a computer via a USB cable,the camera can view people within a 90-degree field of view. The built-in speakerphone supports 360° sound within a 12-foot diameter range,so that users can clearly hear and be heard.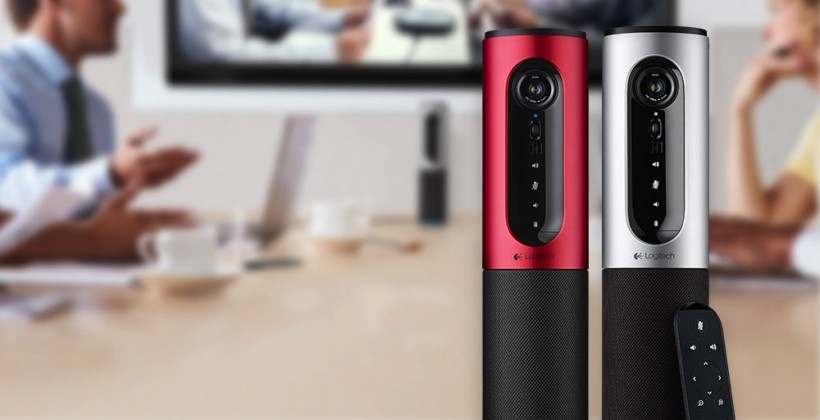 4. Huawei TE30---All-in-One HD Videoconferencing Endpoint
Here we come to another all-in-one equipment needed for video conferencing---Huawei TE30. Integrated with camera,microphone and HD codec,it is a compact IP-based video conferencing endpoint that is easy to install and use. With the support of H.264 and its own patented video technology,Huawei TE30 delivers high-quality video at low bandwidth. Plus,it supports intelligent voice dialing in both English and Chinese from 6 meters away,so you can let participants to join a video meeting by just calling its name. Furthermore,IP4/6 support,built-in WiFi and APIs integration make Huawei TE30 ideal for transferring a small or mid-sized conference room an HD video conferencing center.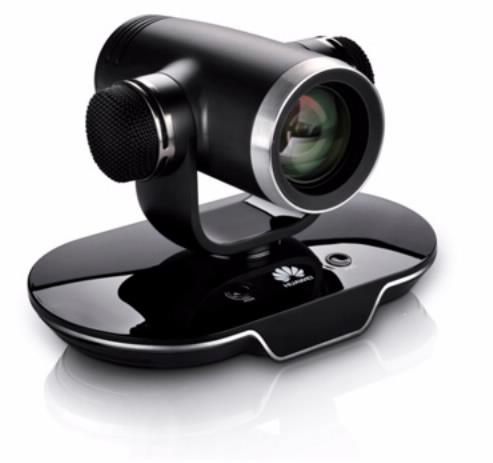 5. Cisco DX80---All-in-One Desktop Collaboration
As an all-in-one video conferencing equipment,Cisco DX80 wears a 23-inch screen with an 8-megapixel camera mounted on the top,which is capable of capturing full HD video as the video conferencing equipment for sale new jersey. It will also have a microphone and speaker embedded in it. Just like a large Android device,you can easily make a call with people in different locations. Either touch the contact option on the home screen to dial someone you want,or enter the desired phone number. Besides,you can also host a multipoint online meeting with the slim device. Also,DX80 is interoperable with other collaborative apps like WebEx,etc. PNG image source from pngtube,pngsee,vippng.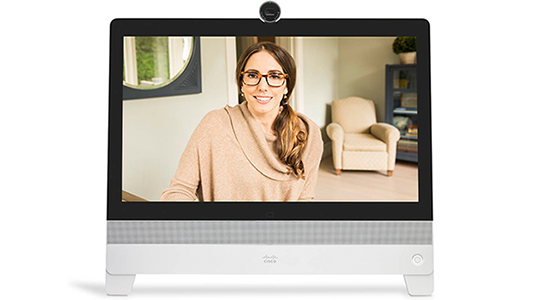 Numerous illustrations show that having a face-to-face video meeting is better than audio-only call. However,all-in-onevideo conferencing systems on the market are either too expensive to widely deploy or inexpensive yet low-quality ones. All-in-one video conferencing solutions have bridged the gap by offering high-quality video conferencing equipment at a friendly price. The above are the top all-in-one video conferencing equipment list,and you can choose a suitable one to meet your need.